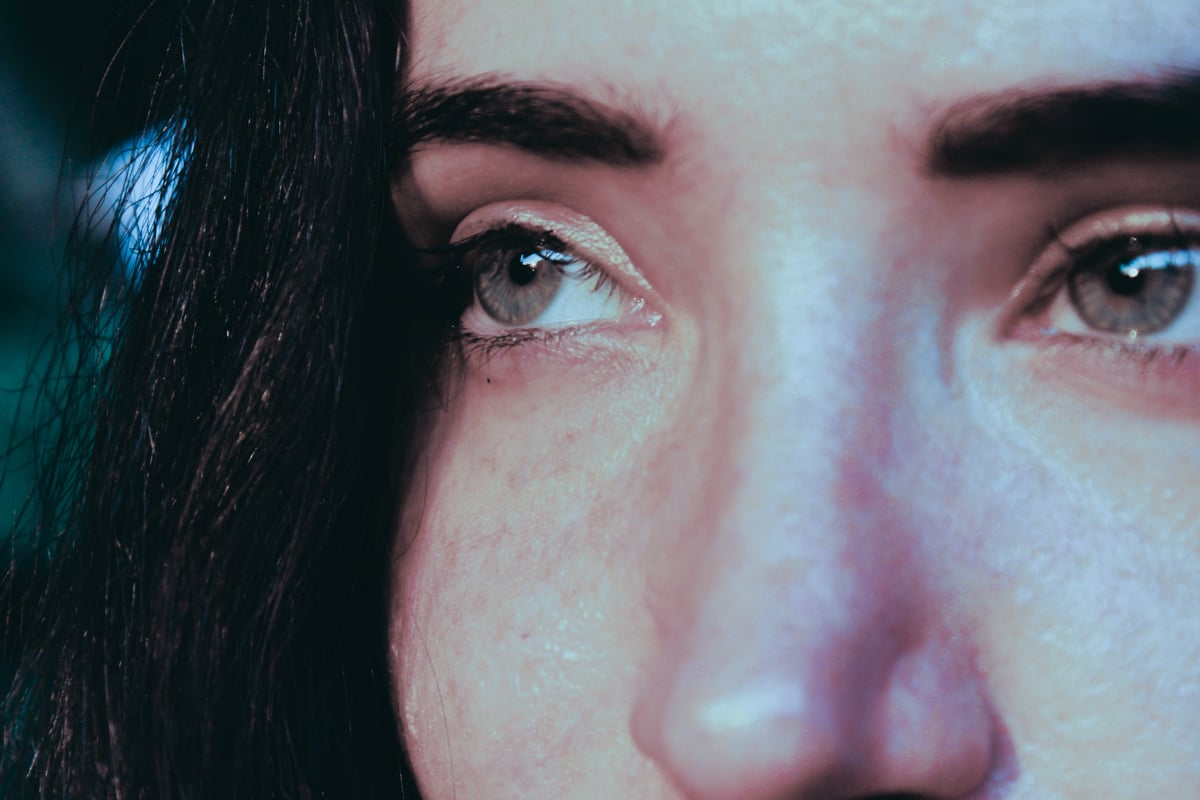 Content note: The following deals with addiction, eating disorders and suicide. For 24-hour mental health crisis support, please call Lifeline on 13 11 14.
Sarah* is an ordinary Australian woman, who happens to be a recovering alcoholic. Now three years sober, she spoke to Mamamia's daily podcast, The Quicky, about her path to rock bottom and how she found her way back again.
"It just crept up on me over time. I didn't always have what they called in AA 'the allergy', which is an abnormal reaction to alcohol. I could put it down once I started, and it didn't faze me whether I had it or not. I was quite a normal drinker on the outside looking in. But the allergy developed over time, where I cross this line, and I know there's no turning back. Once I start drinking, I can't stop.
"I found that I would try all sorts of methods to try and stop drinking. I would try all sorts of methods, and that would include putting rules on it, like: I'm allowed to drink before midday, or I'm only allowed to have a bottle, or I'm going to switch to just wine or light beer. But then what I found is that trying to use those techniques actually made it worse… What I found is that what I resist persists, and gives it fuel and energy. It catapulted me into quite catastrophic events.
"I tried to show everyone else in my family that I wasn't drinking, and I would lie to them. I'd start stealing alcohol, and I'd start stealing money for alcohol. I would take it from the fridge and then drink it and then fill [the bottle] up with water and hope no one would notice. I would have intentions to replace it later, but I'd forget because I'd be drunk. So I'd be hiding the bottles around the house.
"I was deeply ashamed of my behaviour, and found that I couldn't do anything about it. I was powerless. My family noticed what I was doing, and then they would try and control me. They put locks on the bar fridge. They would take my money. They would have restrictions on times I should come home. And what actually happened as a result of that is [my drinking] got worse, because I had no choice. I had no defence against a first drink. Eventually I started breaking into people's houses to get their alcohol, or I'd be waiting for my mum and dad to go to bed so I could sneak out to the shed and drink the methylated spirits, because I just needed that relief. I couldn't stand being in my skin. I wanted to rip it off. I couldn't breathe. My head was chaotic and it would be such a chatterbox, that the only solution that I had was alcohol. It relieved me of me. I needed it. It was like air to my lungs."