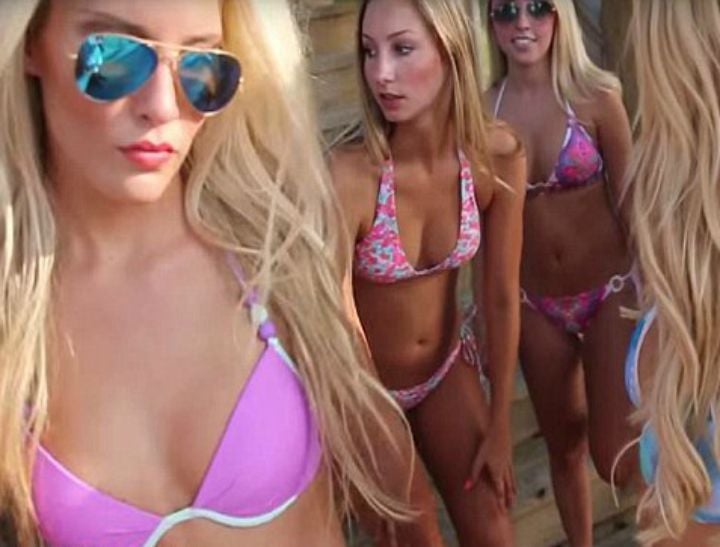 The girls bend over in their bikinis and blow glitter out of their manicured hands.
They suck on an icy pole with lipsticked mouths. They sashay through mountains of bubbles, clasping hands. They faux-wrestle on a pier using inflatable noodles.
This isn't a lingerie shoot or even a music video – it's a recruitment video for a university sorority.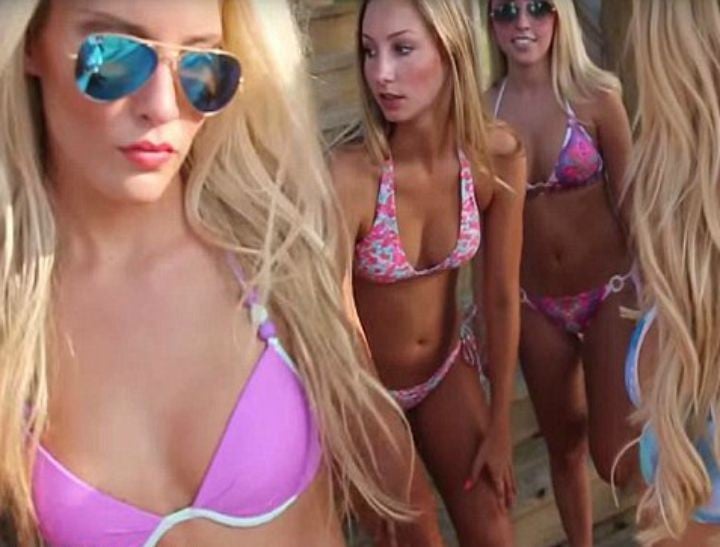 The video was produced for the Alpha Phi sorority at the University of Alabama, and it's aimed at recruiting prospective students to live and work in the sorority house.
And while American sororities have long been associated with straight, white, heterosexual ideals of femininity, the Alpha Phi recruitment video takes those stereotypes to a whole new level.
See the video here: 
The overall effect of the video, which racked up 500,000 video in its first week alone, is Mean Girls–meets-tampon-ad.
And while that may sound funny, it's really not. Because it shows the ridiculous, intensely restrictive ideals some young women feel pressured to fulfill — even in 2015, and even within a relatively competitive educational institution.
The women all look the same – and it's clear that only women who fit this mold will be considered in their exclusive club.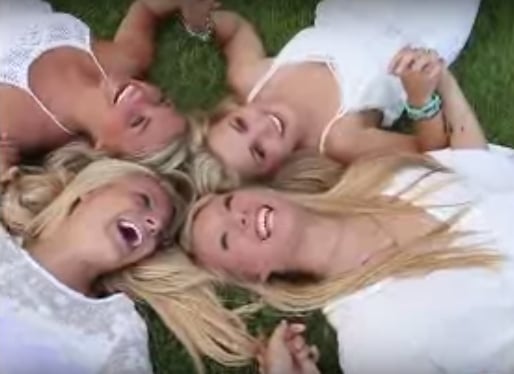 As writer AL Bailey pointed out on AL.com, the video is also striking for what it lacks: racial diversity. While the student body of the University of Alabama is 12 percent African-American, every single girl shown in the video — 72 in total, according to AL.com — appears to be Caucasian.
"It's all so … unempowering," AL Bailey writes.
"'To the incoming PNMs [Potential New Members], this video has a clear sales pitch: beauty, sexuality, and a specific look above all."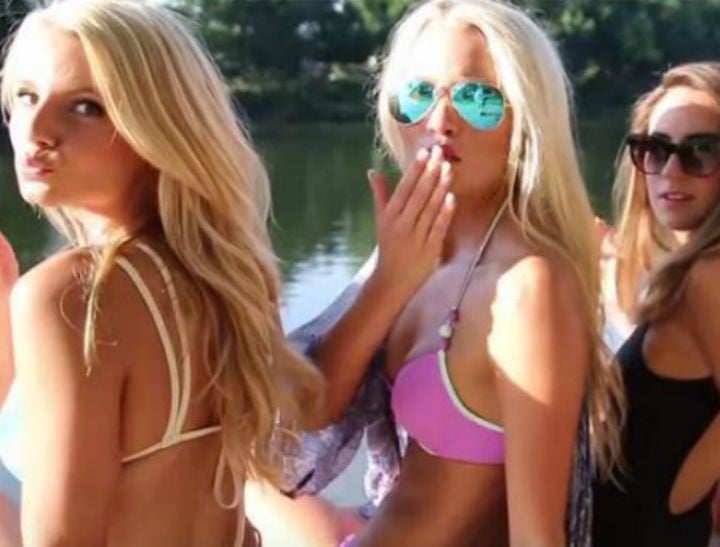 If this video is anything to go by, US sororities haven't come far since the University of Southern California's Alpha Chi Omega sorority famously instructed its members on exactly what makeup to wear, and how to style their hair, back in January.
Related: The dark side of Taylor Swift's girl squad.
That sorority told applicants: "You cannot have roots during recruitment, so if you dye your hair like me, please take care of that before arriving back to school. Your hair needs to be able to hold for 15 hr days and hairspray crunchy or limp hair is not acceptable."
"You need to have foundation, concealer, something pinky/neutral for the lips (stain, gloss, etc), BLOT POWDER/OIL BLOTTERS, eyeliner (BLACK or BROWN only), mascara, neutral eyeshadows, bronzer, and (optional but recommended) blush," it continued.
"Your eyebrows need to look neat (as in not messy) for recruitment."
Frankly, we'd rather stab ourselves repeatedly with a very sharp stiletto than join any clique that expects such exclusionary, narrow ideals of femininity.
We hope next year's Alpha Phi recruitment video shows a little more diversity.
For a glimpse at some of the images from the video, click through this gallery: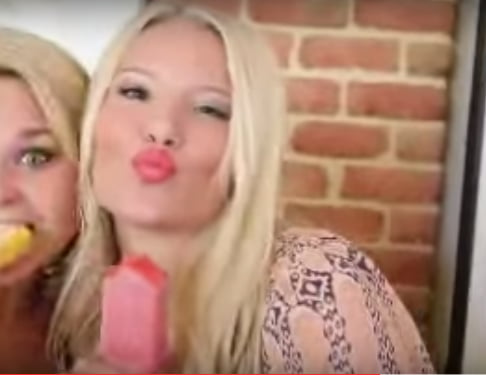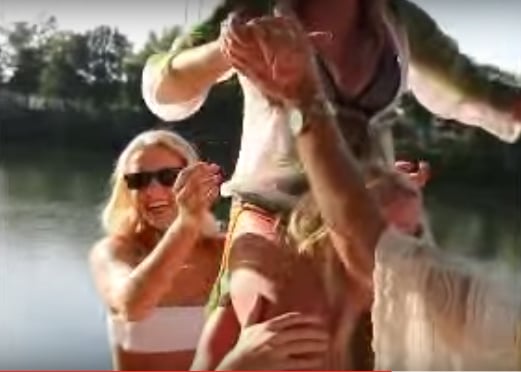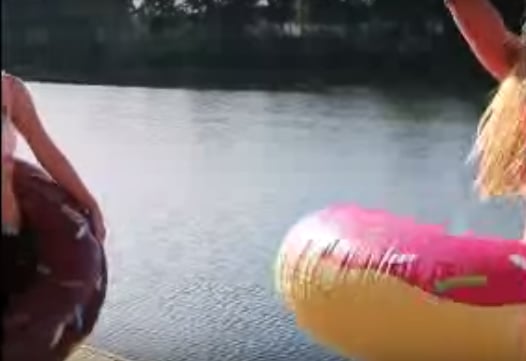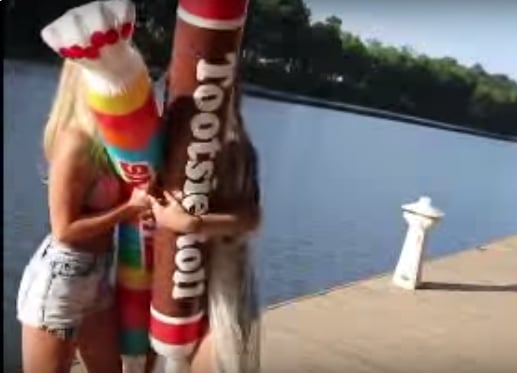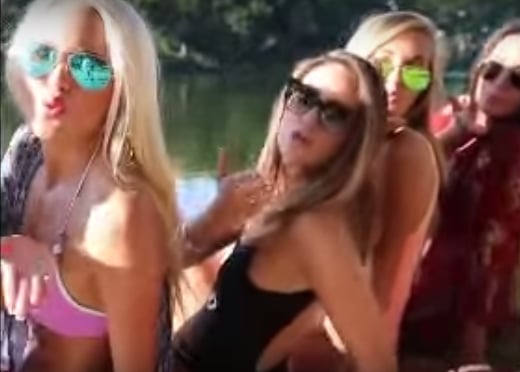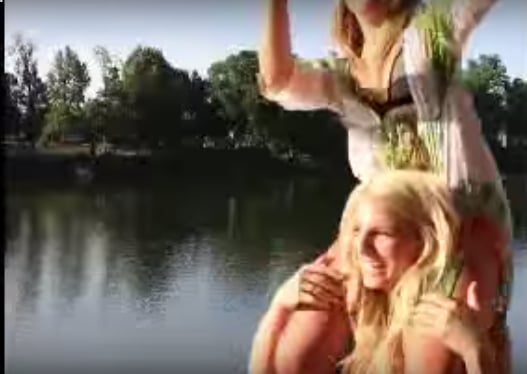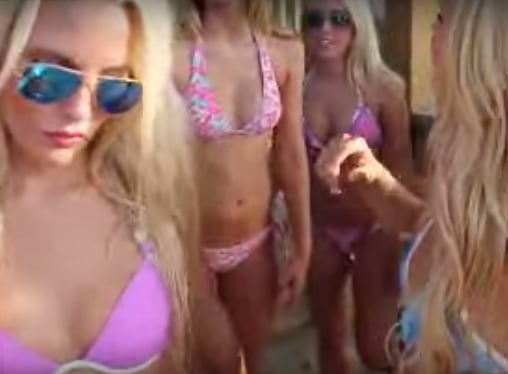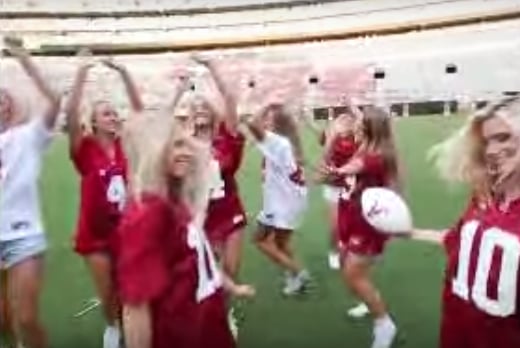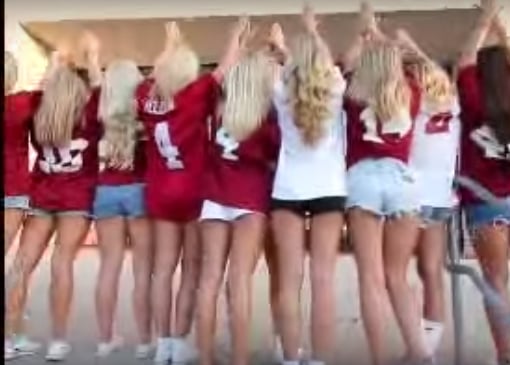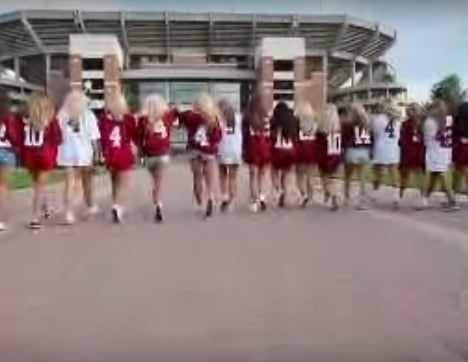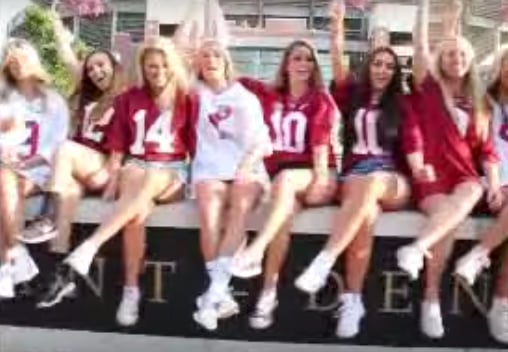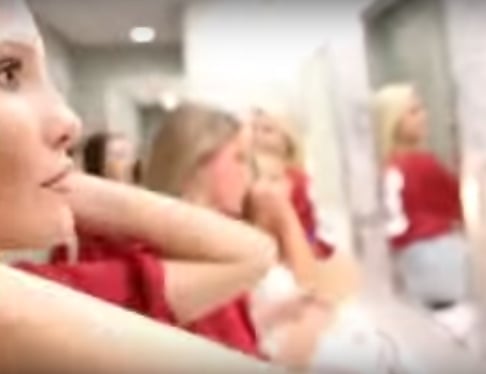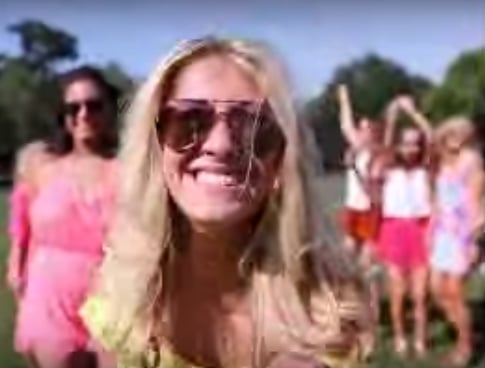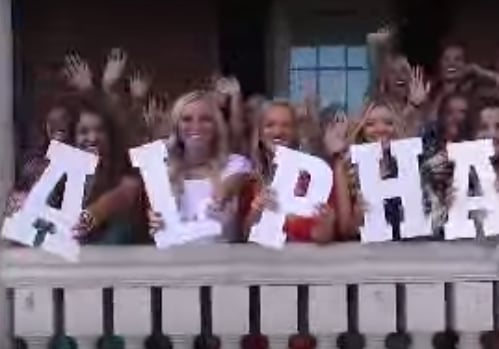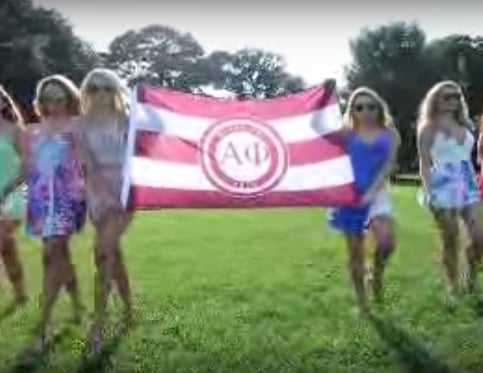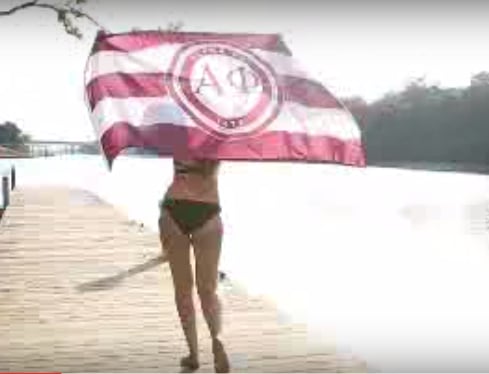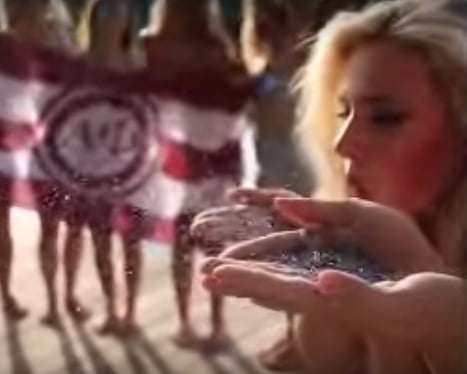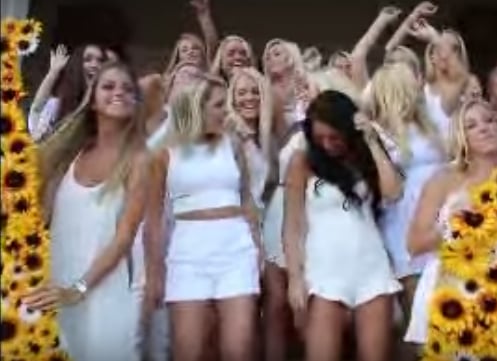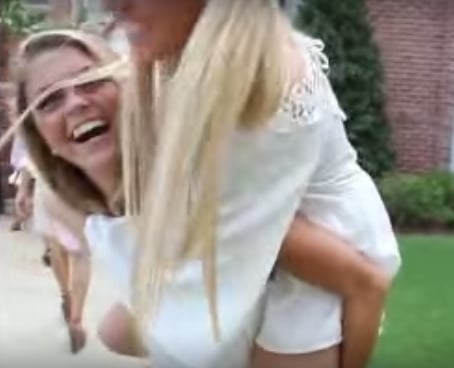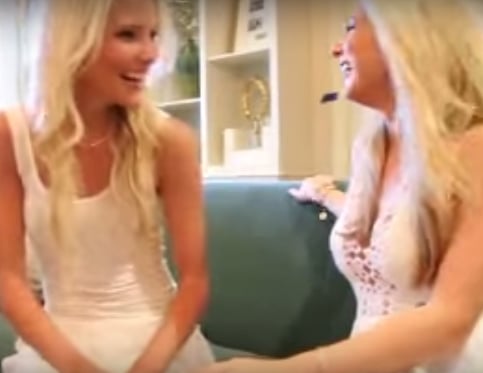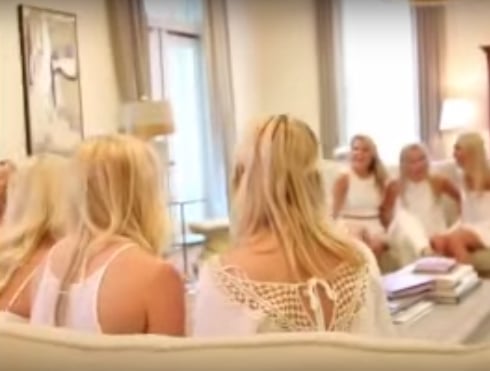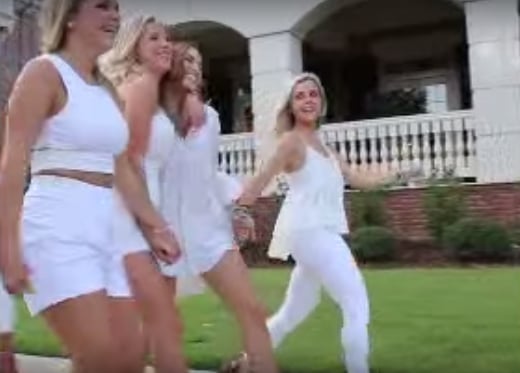 What do you think of the video?
Related:

To study here, you must wear Spanx and have perfect eyebrows.