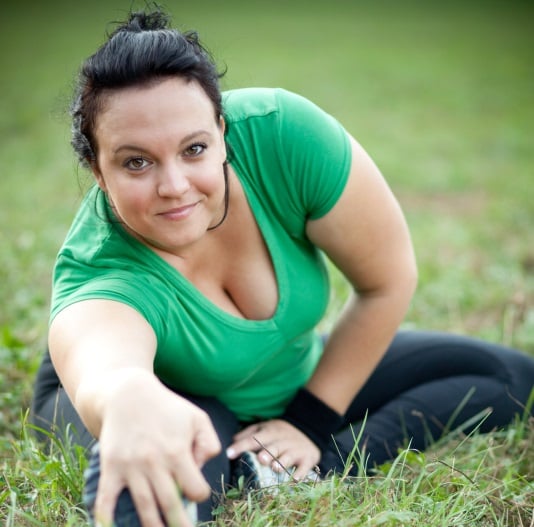 For anyone who has ever avoided exercise for fear of being judged.
Image via Instagram.
Ajay Rochester hit back at a fat shamer who advised her not to take a spin class because she was "not skinny" and "not one of the beautiful people."
Yesterday, Rochester posted a video to her Instagram after taking a spin class in a Beverly Hills gym. The caption says:
"Just did my first ever soulcycle class today in Beverley Hills. Last year a woman who ironically owns a curvy girl fashion brand told me I would be laughed out of and not welcome at soulcycle because I was not skinny and (in her words) not one of the beautiful people.

Now I LOVE spin classes but it was enough for me to never go. Today I conquered that fear and it was a wonderful welcoming experience with people of all shapes and sizes. The staff were extremely helpful and I bloody well LOVED it.

Life can change in a single moment you have NO control over. Take an hour out of your day and do something you can control, do something good for yourself, make an effort to have a better day simply because you CHOOSE to do so! And don't be afraid to try something new – you might like it. Oh and to the woman who told me I wouldn't be welcome at soul cycle go fudge yourself!"
Well said!
Like Ajay, I'm curvy. For myself, I use the word fat.
Ask any woman, not just one who is fat, if she ever feels self-conscious about exercising.
If you can find more than two who say they've never experienced that feeling I will eat my gym shorts.
I don't say that I'm fat as an invitation for pity. I say it as a statement of fact. Most of the time, I find that accepting the word fat as merely factual means that I am a fairly confident person.
But, like every woman, I have moments where I question my body, my looks and the way I am perceived in the world through the lens of my size.