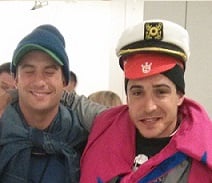 Screw sliced bread, this is true ingenuity.
Two men flying from Singapore to Sydney recently found themselves in a difficult situation.
They had more luggage than the airline would allow them to take on their plane.
So what did they do?
They decided that instead of paying the excess baggage fee, they would put on every item of clothing they could instead.
The result looked like this: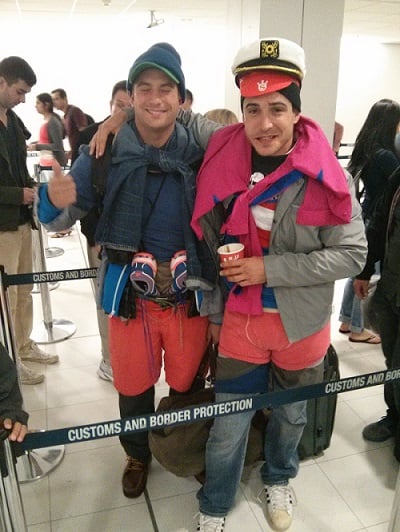 A passer-by stopped them to take the photo, before posting it to Reddit, saying , "These two guys were flying to Singapore from Sydney and their carry on was over the "free" weight limit so the airline, Scoot, wanted to charge them $130. Apparently when they started putting on the clothes the airline agent told them something along the lines of "I am going to come to the gate and make sure you are still wearing everything".