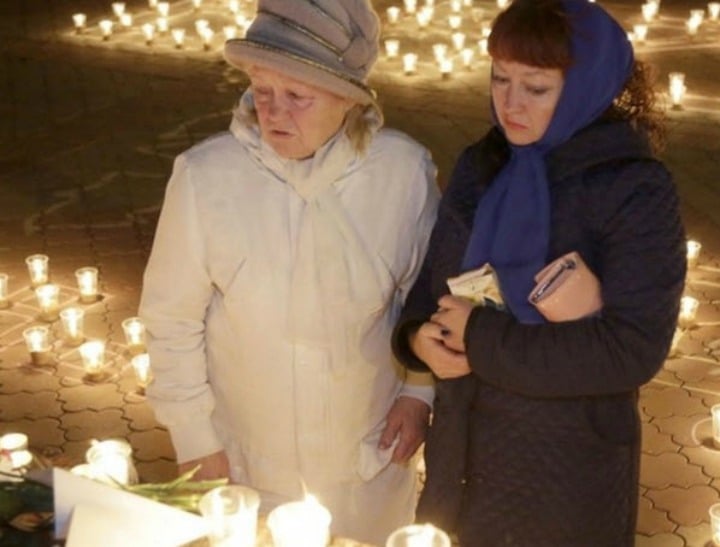 In breaking news tonight, a top airline official at Metrojet has said 'no technical fault' could be the cause of the jet to break up in the air over Egypt killing 224 people. 
ISIS-affiliated militants quickly claimed responsibility for bringing down the Russian Metrojet charter flight, which was en route to St. Petersburg.
Alexander Smirov, Metrojet's deputy general director, told reporters in Moscow the chartered Airbus A321-200 lost speed right before the crash in a mountainous area of Egypt's Sinai Peninsula.
He said the cause "could only have been a mechanical impact on the plane" in the air.
For some, flying is terrifying at the best of times, let alone just after a deadly plane crash….
Airlines have been warned against flying over Egypt's Sinai Peninsula following the devastating crash of a commercial flight, which killed all 224 crew and passengers on board.
Read more at http://www.9news.com.au/world/2015/11/02/21/45/metrojet-says-technical-fault-not-behind-deadly-crash-over-egypt#L0lOyI86tWGeTjqP.99but Egyptian and Russian officials dismissed the claim, saying it was too early to determine what caused the fatal incident.
Russian airliner with 224 aboard crashes in Egypt's Sinai, all killed https://t.co/ARgnMgYRJY pic.twitter.com/1o3NfEydwV

— Reuters Top News (@Reuters) November 1, 2015