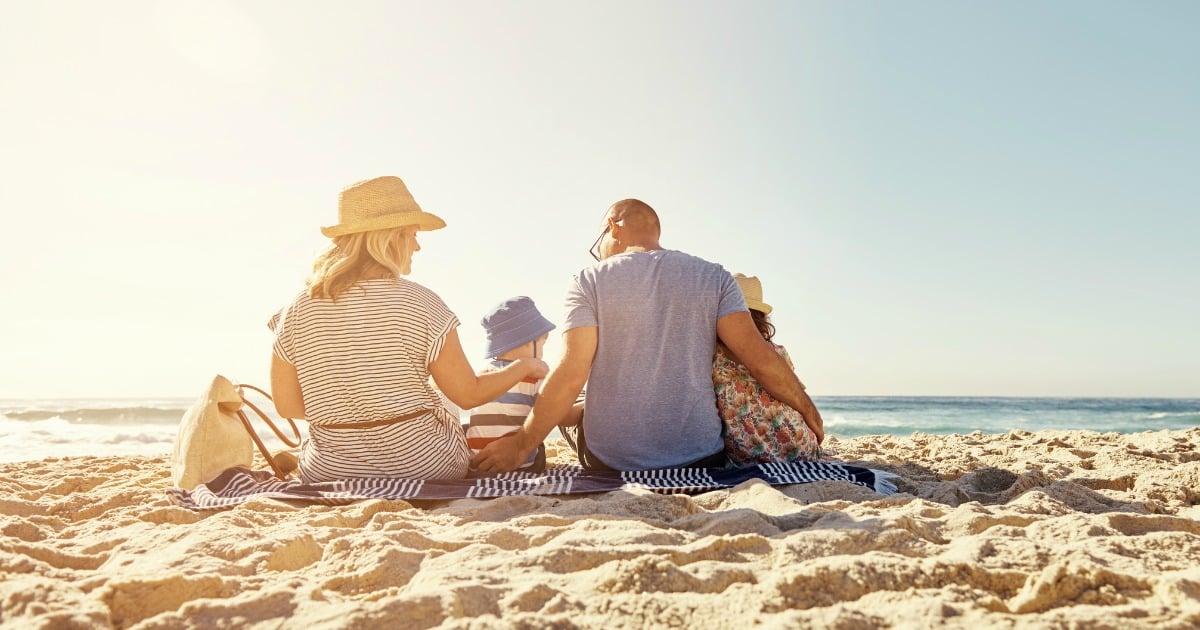 "Wow. Who lives here?"
Close the door behind you and exhale.
It's beautiful. It's big. It's exactly where it said it was. It's clean.
"We do, kids, we do."
So began our mini-break adventure at that most wonderful of things – someone else's house.
Not mine. It's not my house with its endless scurry of tidy-up, wipe, stock, sweep, cook, clean, collapse. Not my house with its discarded school bags and sticky hand prints, its impressive collection of bottomless washing baskets and the constant soundtrack of a ticking schedule that we are somehow, always, always running behind.
No. This is someone else's house. On a beautiful beach in a beautiful corner of the state. It's full of just everything we need and nothing else, no more. The bedding is pristine and fluffy, the bathroom is sparkling. The lounges are plumped with cushions. Thoughtful throws beckon tired knees. There's a bottle of something fizzy in the fridge. And I didn't do any of it.
Exhale.
This is an Airbnb. I KNOW. You thought that Airbnbs were for millennials visiting their web-designer cousin who moved to Brooklyn last year. Nope.
As anyone who's ever had to chosen to travel with little children can tell you, sometimes, it just isn't worth it. It's less of a holiday, more of a relocation. And if that relocation comes with the limited joys of a small hotel room where you have to sit watching TV with your headphones in and drinking wine out of tooth mugs while the kids sleep six feet away (don't judge, we've all been there), then you'll know that really, you might as well not make the trek.