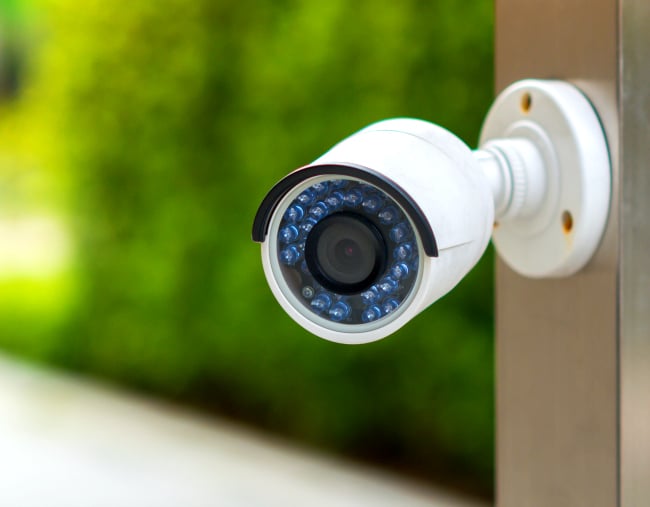 What happens in your Airbnb doesn't always stay in the walls of your Airbnb. A friend of mine learned this the hard way recently when she booked out a property for a birthday party.
"Saturday night's party didn't go exactly to plan," the friend told me. "We had the owner storm in at 10.30pm screaming 'Get out of my house now!'. It was her first time ever that she rented her multimillion-dollar property and she freaked out seeing 40 people inside her house when she was told 25 would be there. We were just having drinks and friends were chatting away…
"The fact that she had been looking at us on her internal cameras was an invasion of privacy and she had no right to barge in and demand we get out when we've clearly paid her to rent her house for a night."
It took the owner some convincing (and admittedly, tears) to let the party continue – although by that point a number of people had left. Consider the vibe killed.
Yes, my friend probably invited too many people – and an Airbnb host has the right to protect their property from damage or misuse. But it was her internal camera comment that made me wonder… is an Airbnb host actually allowed to spy on you?
Airbnb: To spy or not to spy?
According to Airbnb's Standards & Expectations, "you should not spy on other people". However, a host is allowed to have surveillance devices in their listings as long as they are disclosed in advance in the House Rules section in the original listing.
"Cameras are never allowed in listings unless they are previously disclosed by the host and visible in the listing, and they are never allowed in private spaces, such as bathrooms or sleeping areas," Airbnb spokesman Julian Crowley tells Mamamia.
That means a host can technically watch you in the living room having a rollickin' good time. But they shouldn't spy. So did my friend have a "right to privacy" during her party (keeping in mind that the internal cameras were disclosed in advance)?
Nicholas Stewart, partner of Sydney law firm Dowson Turco Lawyers, tells Mamamia: "Unfortunately in Australia there is no 'right to privacy'. But bear in mind that voyeurism is a criminal offence and, in NSW, for example, a person who, for the purpose of obtaining sexual arousal or sexual gratification, observes a person who is engaged in a private act without the person's consent is guilty of an offence."
It's important here to note that security cameras can be there to protect both the guest and the host. Cameras can also help a host identify safety risks (like having too many people on a deck, for instance).
It does, however, make it hard to tell if someone is going beyond an ordinary check or if they're playing Big Brother/Big Voyeur. Well, unless they physically turn up on the doorstep yelling, of course.
Could you live without technology? We take a look at what it takes to become a tech-free family, on our podcast for imperfect parents. Post continues after audio.
What if the Airbnb host fails to disclose a recording?
Airbnb, which has more than four million listings in 191 countries, defines "electronic surveillance devices" as "any mechanism that can be used to capture or transmit audio, video, or still images". This could be a Wi-Fi camera, nanny cameras, web cameras on computer monitors, baby monitors, mounted or installed surveillance system, decibel, and device monitors, or even smart phones.
If a host fails to disclose an active recording of any of these, or if they disclose a device only after booking, guests can cancel reservations, get refunds, and hosts may be penalised.