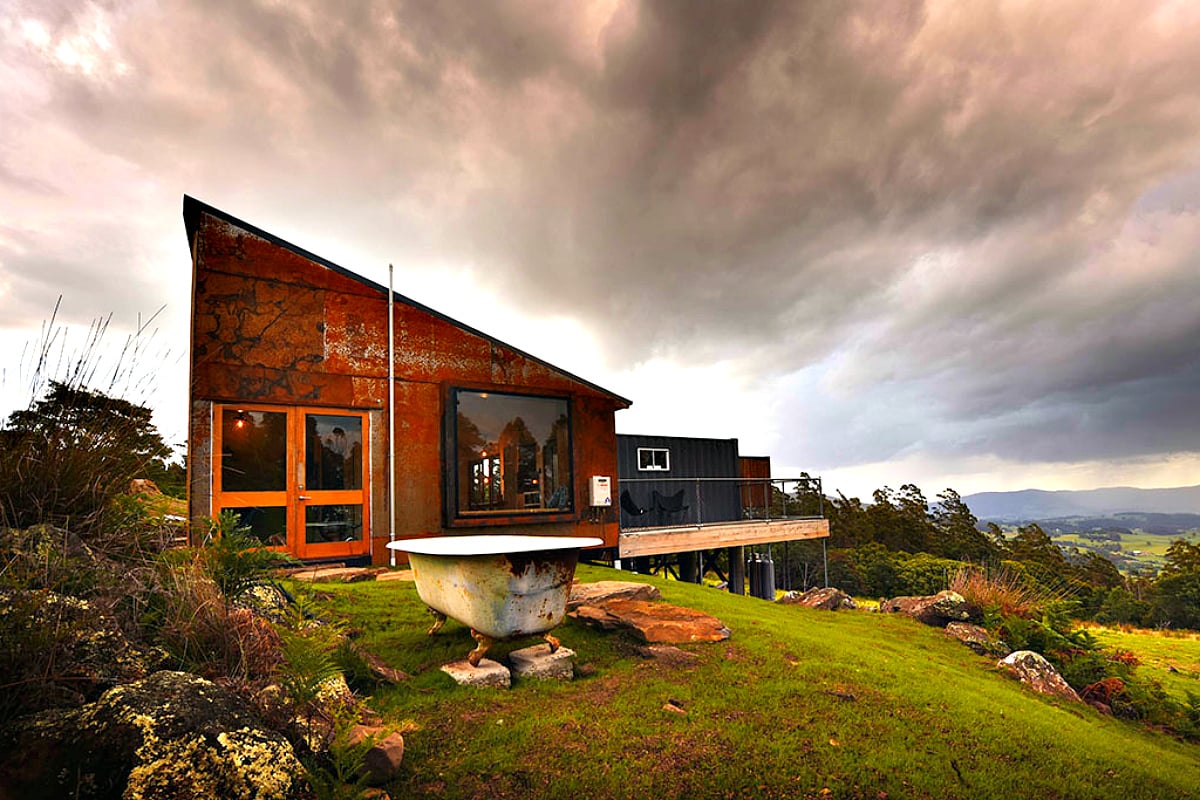 When you're looking for a really great Airbnb, it's easy to think they might not actually exist out of your Instagram timeline.
You know, the Airbnb Australia properties you've seen tagged on social media but can never find yourself. The eco resorts and tree top cubby houses. Converted shipping containers and chic townhouses with the kind of styling you'd do if you could afford to buy your own house. Quirky glamping tents and restored house boats with outdoor baths and cosy fireplaces.
Well, good news. These magical Airbnb listings do exist, you just need someone in the know to help you find them.
That's why we asked Airbnb to dig us up hidden gems and cool places to stay in New South Wales, Victoria, Queensland, Northern Territory, ACT, Western Australia, South Australia and Tasmania.
From unique homes and eco-friendly lodges to luxe villas and bargain accommodation, here are 19 really cool Airbnb Australia properties to book immediately.
Best Airbnb properties in Australia.
Airbnb, New South Wales.