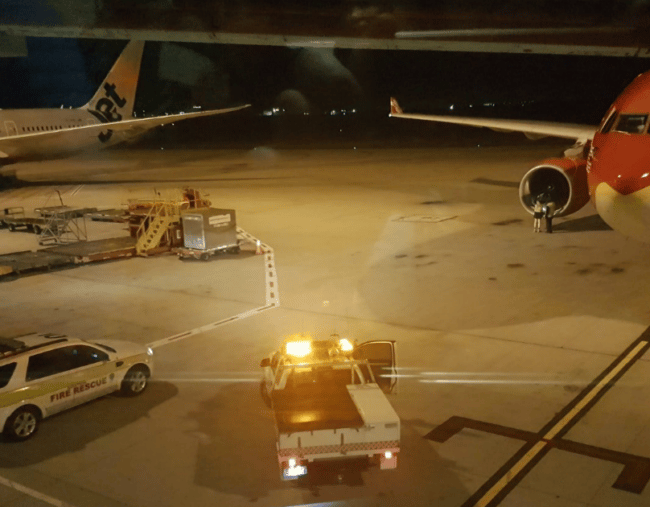 An AirAsia to Malaysia has been forced to land in Brisbane following a mid-air emergency shortly after take-off.
Flight D7207 left the Gold Coast bound for Kuala Lumpur on Monday night when loud bangs were heard and sparks were seen flying from the engine, the Nine Network reports.
An AirAsia spokesperson has said a suspected bird strike caused the emergency and all 345 passengers and 14 crew on board were uninjured.
The flight landed safely at Brisbane Airport at 11.33pm on Monday.
"We are following all regulatory guidelines to ensure the safety and well-being of our guests," AirAsia X CEO Benyamin Ismail said in a statement.
"We would like to commend our pilot and crew members for their professionalism and swift action to reassure passengers … and to land the aircraft safely."
Early last week, another AirAsia plane was forced to make an emergency landing at Perth Airport after an engine malfunctioned 90 minutes into the flight to Kuala Lumpur.
That flight, D7237 with 359 people on board, on June 28 landed safely and investigations are continuing.
Video footage captured by a passenger showed the plane loudly vibrating and shaking after what passenger Brenton Atkinson said sounded like a small explosion.
"It was literally like you were sitting on top of a washing machine," he told ABC radio.
A special flight will be arranged to get D7207 passengers to Kuala Lumpur.