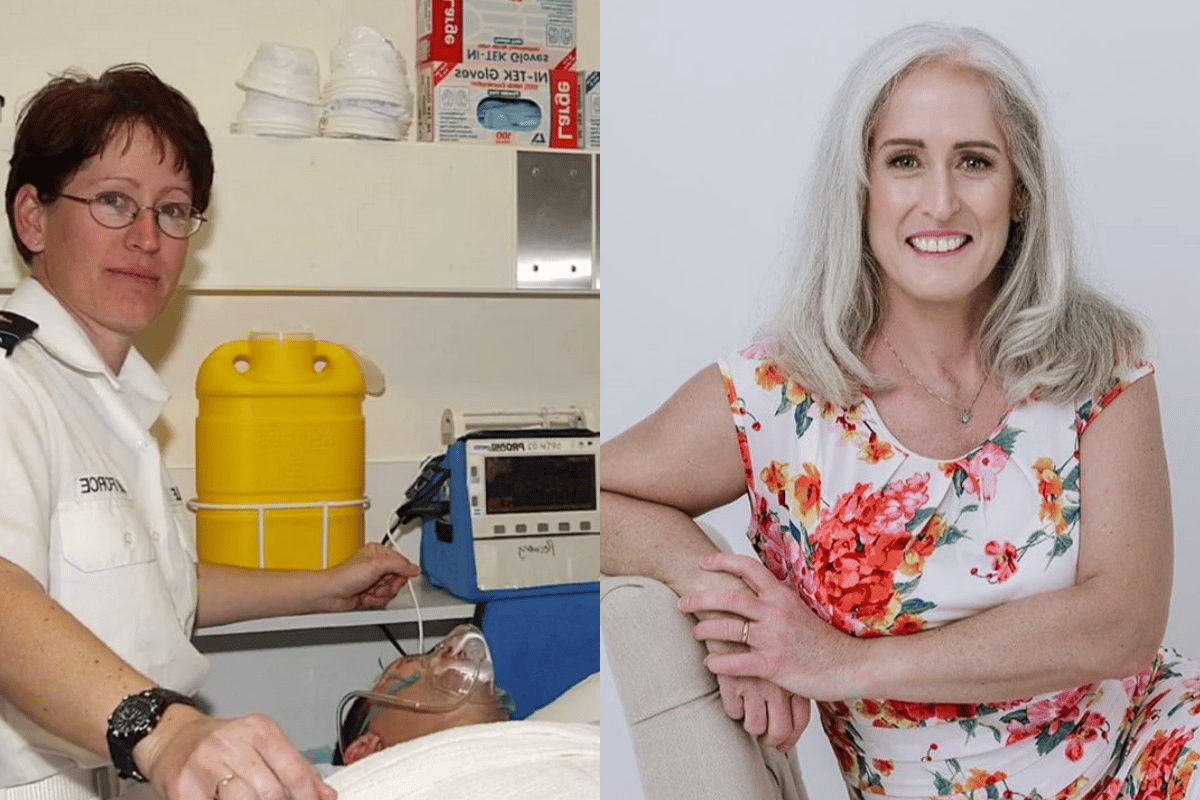 Content warning: This post deals with PTSD and suicidal ideation, and might be triggering for some readers.
Michele Scherr knows all too well the horrors that war brings.
She spent almost 20 years as a Nursing Officer (Registered Nurse) with the Royal Australian Air Force. 
And for those long years that Michele was a part of the Australian Defence Force (ADF), she was deployed to a number of high-risk operations, including in East Timor, Iraq and Afghanistan. 
Watch: Debra Swain speaks about seeing signs of PTSD in her partner. Post continues below.

Initially, she was attracted to the challenge.
But as the years went on and the list of witnessing traumatic experiences grew longer, Michele was struggling. 
You would imagine that working within a healthcare system while experiencing mental health issues would mean Michele would have access to support - knowing where to go and who to speak to. 
But from her personal experience, she felt isolated, desperately requiring better support both from an organisational level and directly in the workplace.
And it left her in a vulnerable state.
As a young adult, Michele started off as an undergraduate nurse before finding her way into the Royal Australian Air Force. Once Michele got a taste of what the job looked like - the adrenaline, the challenge and the ability to help people - she decided to stay. 
For the next 20 years, Michele was deployed a number of times. And with each high-pressure experience, the trauma was slowly building on top of Michele's shoulders. 
"During my last deployment to Afghanistan, I worked in the resuscitation bays, ICU, and was evacuating ill and injured ADF personnel," Michele shared. 
"My job was to fly wherever I needed to in Afghanistan to pick up an ADF patient and transport them to the next staging facility, as determined by their condition. In one particular instance, the fellow had significant eye injuries, and we were being transported in coalition partner's planes. It was very stressful."