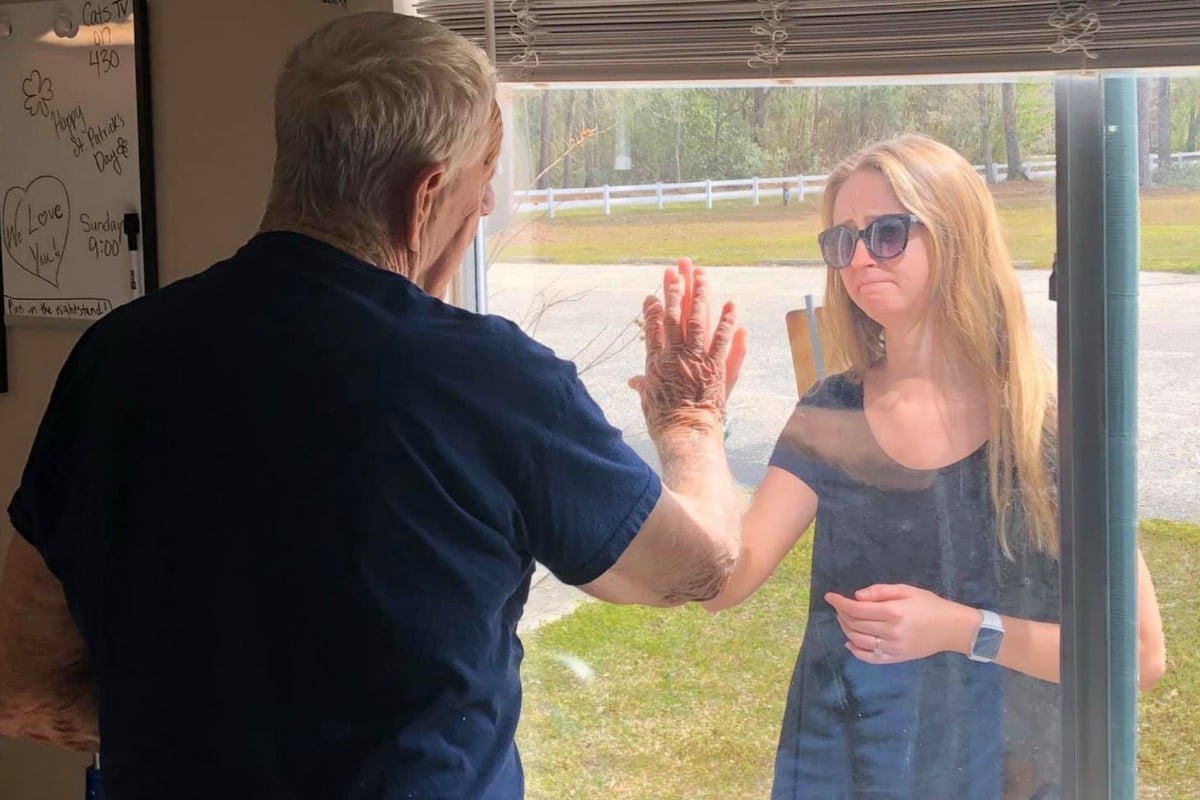 Over the weekend, nursing student Carly Boyd got engaged.
She was delighted and immediately shared the good news with her friends and family, but there was one special person she couldn't tell straight away: Her grandfather.
Her grandfather has dementia, and is one of the millions around the world in aged care facilities and assisted living facilities.
All your COVID-19 questions, answered. Post continues below video.
But Boyd didn't let social distancing and self-isolation due to COVID-19, of which elderly and those who are immunocompromised and have pre-existing conditions are at high risk, stop her from telling her grandfather about her engagement.
With the help of staff at her grandfather's North Carolina living centre, Boyd arranged to visit her grandfather.
Through his bedroom window.
Showing up outside his room, Boyd pointed to her ring resulting in this sweet moment, captured by a worker inside the facility: