It's the age-old question (ha) – when is the right time to start using anti-ageing products?
According to the experts, the answer might not be as straight forward as a simple number.
"The expression 'anti-ageing' can encompass so many different elements," says Melbourne-based dermal therapist James Vivian.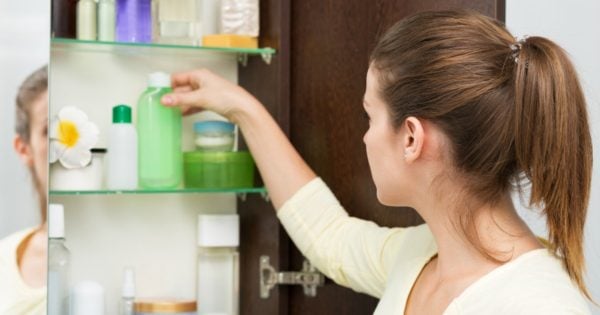 "When I'm doing consultations I break those words down to work out area of face client is concerned with. There's no blanket rule for everyone, it's not like you reach 30 and *boom* the signs of ageing appear on your face."
Rochelle Jacobs, Director of the June Jacobs skincare range is of a similar view.
"I don't necessarily think that the word anti-ageing "treating wrinkles'. We previously came out with products [with skincare line Peter Thomas Roth] which were wrinkle preventers but it didn't sell at all, meaning that a 20 year old person either isn't interested or they think they already have wrinkles and are already using anti-ageing products," she says.
Vivian says the best attitude to take is "an ounce of prevention is worth a pound of a cure".
Listen: Another extremely helpful fashion study about age appropriateness. Not. Post continues after audio.

"It's far easier and less expensive to prevent damage rather than retract it," he says, preferring the term "age management".
"If your lifestyle is outdoors and in the sun and hitting bar and nightclub hard, you would be more in need of age management compared to someone who is in more indoors," he says.