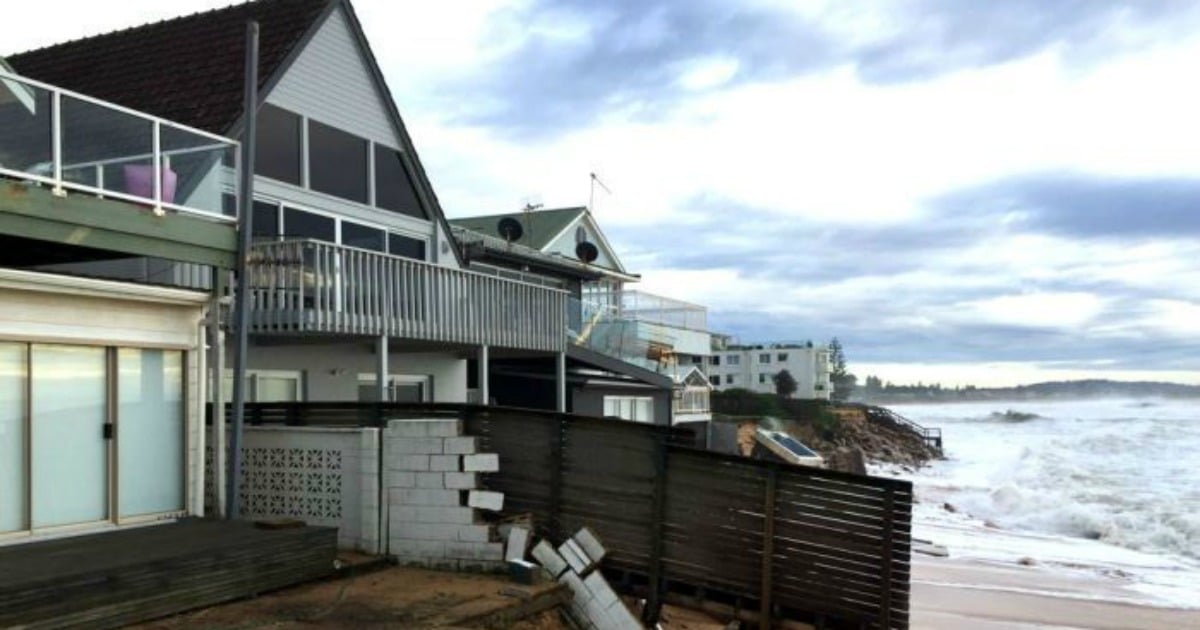 Up to seven beachfront homes in Sydney's north — some of them on the verge of collapse after severe storms — may need to be partially dismantled.
Angus Gordon, a coastal engineer with 40 years' experience, has inspected the damaged properties at Collaroy.
"There are a number [of houses] there that we are watching and monitoring very carefully," he said.
"At this point in time, I would say there would be a need to at least dismantle parts of some of those properties.
"At the moment, the maximum would be seven, but it's probably less than that – probably more like three or four."
However Mr Gordon said the state of the homes was only likely to worsen, with another high tide on the way.
"With a high tide they'll [the waves will] be back up in under the houses again [on Tuesday night]," he said.
"With those houses, it's virtually impossible at this point in time to safely get in there and carry out any meaningful work."
The storms and floodwaters have left four people dead and three people missing across NSW, ACT, and Tasmania, including a man last seen struggling in wild conditions at Bondi Beach on Monday afternoon.
A woman's body has been found in the water at Dover Heights in Sydney's east but it is not known if her death was related to the weather conditions.
While the search for a man last seen in waters at the southern end of Bondi Beach will stretch into a third day on Wednesday.
The historic Coogee Surf Life Saving Club will be saved despite suffering extensive damage after being pummelled by enormous waves on Sunday night.
So far more than 11,000 people have lodged insurance claims, with losses currently estimated to be $38 million — a figure that is expected to increase.
The insurance council has declared the severe storms a catastrophe and has set up a taskforce to deal with any issues that arise.
Homes unlikely to be insured for sea damage
The news the beachfront properties might need to be partially demolished will be salt in the wounds of affected homeowners.
The Insurance Council of Australia has already said the houses are unlikely to be insured against the damage they have suffered.
"Many insurers don't cover actions of the sea. It's a very common exclusion," the council's Campbell Fuller said.
He said beachfront residents who did not have policies that covered them for the cost of repairs might need to apply for help under state and federal government disaster relief provisions.
Prime Minister Malcolm Turnbull has joined New South Wales Premier Mike Baird to announce that affected residents and business owners in 37 local government areas (LGAs) spanning the NSW North Coast, Sydney, Queanbeyan and Wollongong would be eligible for assistance.