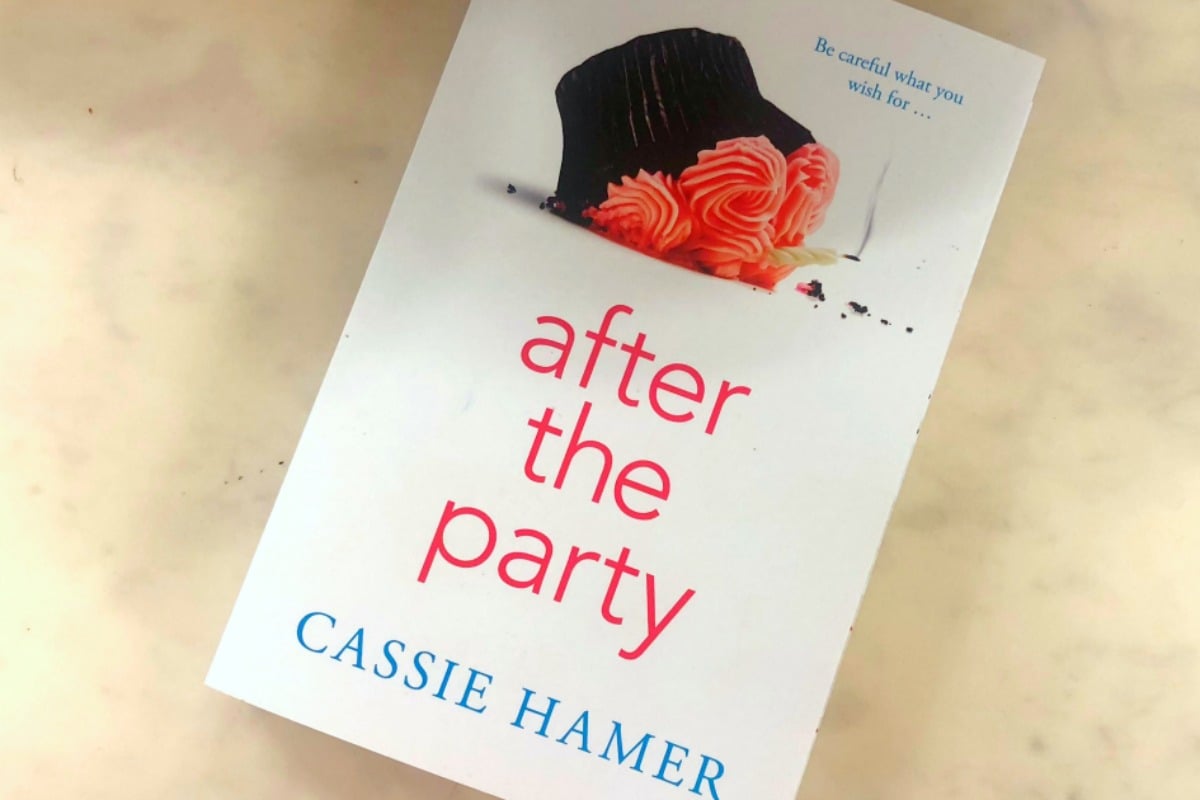 It's the book cover you're about to see everywhere.
An upturned pink cupcake and the remnants of what was once a lit candle.
If you look a little closer, you'll noticed that the candle hasn't been blown out. It's been disrupted – extinguished through a scene of chaos.
One cannot walk past the cover – with the title printed in pink After The Party, without a pique in curiosity; What happened during the party, and how did it all become such a disaster?
Author Cassie Hamer is a career journalist who has done everything from press conferences with a Prime Minister (John Howard) to one-on-one interviews with Miss Universe (Jennifer Hawkins). She's also dabbled in PR – an expertise that enriches one of the central characters in After The Party, her debut novel.
Australian female novelists are unequivocally having a moment. Liane Moriarty is the creator of some of the best modern fiction on offer, and since she exploded onto the scene, new names continue to pop up. Jane Harper. Sally Hepworth. Sarah Bailey.
And now, Cassie Hamer.