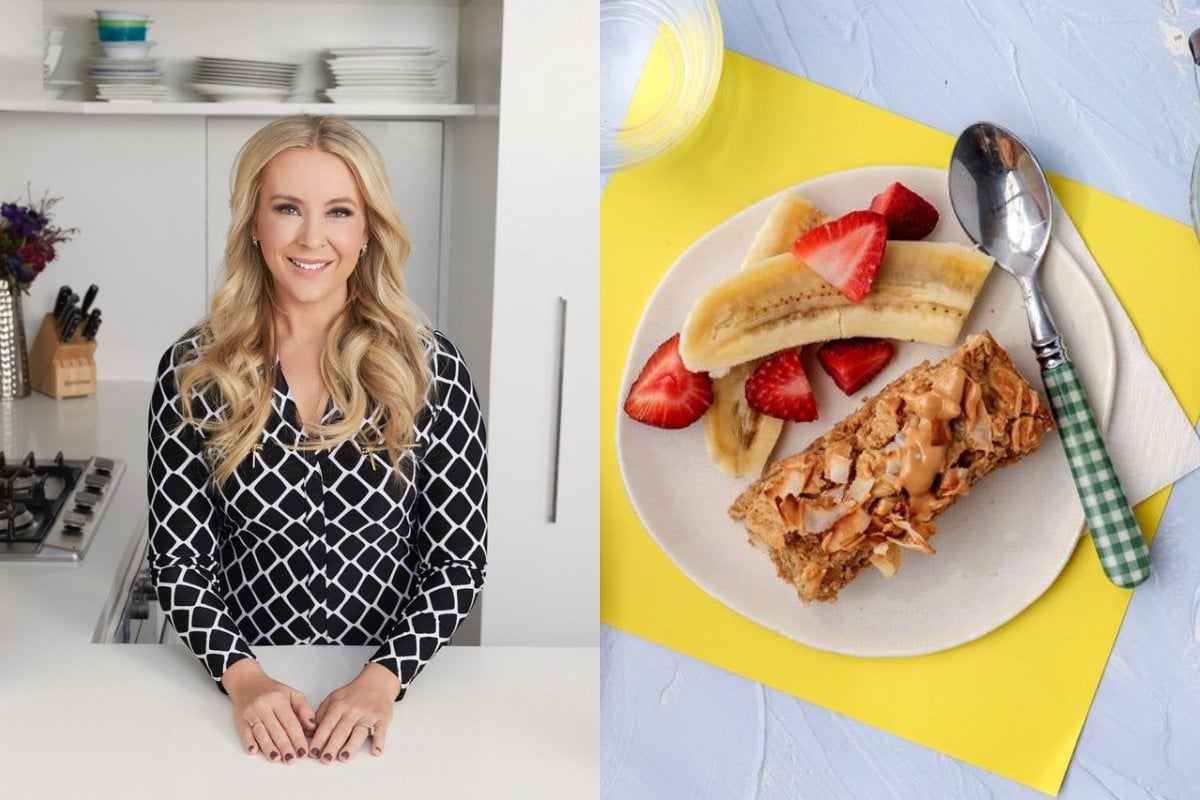 While most of us are still balancing working from home, our propensity to snack or graze throughout the day has increased as we look for a welcome break from our computer screens. 
Being in such close proximity to the fridge can be difficult, especially if you have tempting foods stocked around the house and now, with my twins Gus and Harry back at school, they're also coming home looking for something to tide them over until dinner, which is why I always have healthier snack options on hand that are sure to leave all of our 3pm cravings satisfied. 
My biggest tip is to think of a snack as a mini meal, that provides an equal balance of protein - such as nuts or a 100 per cent natural nut spread like Mayver's, eggs, dairy or meat products - for a nutrient hit that will help to keep them full, along with some fruits and/or veggies.
Watch the trailer for What I Eat When. Post continues below.
Each week I commit to making at least one homemade snack option that is nutrient rich such as some nut bites or bars with a base of 100 per cent natural nut spreads, fruit and wholemeal flour.
I also keep a ready supply of snack-friendly veggies such as baby tomatoes, cucumbers, chopped carrots or even frozen peas to add to the after-school snack options, so I can relax knowing the twins have already had a few servings of veggies before dinner is even served. 
Each of the homemade snacks below are tasty as they are nutritious and will keep even the fussiest family members full until dinner.
Brain Boosting Bars.
Serves: 9-12 bars.
Ingredients:
2 cups raw oats.
3/4 cup Mayver's Omega 3 Super PB.
1 cup wholemeal SR flour (sifted).
1 tsp. baking powder.
1 cup milk.
1/3 cup maple or golden syrup.
1 egg, beaten.
Vanilla drops.
1 large banana.
Coconut flakes for topping.
Method:
Preheat oven to 160˚C.

Combine oats, flour, baking powder. In a separate bowl combine milk, syrup, peanut butter, egg and vanilla.

Combine and fold in a chopped banana. Pour mixture into a square baking tin. Top with coconut flakes and a drizzle of extra Mayvers Peanut Butter.

Bake for 35 to 40 minutes until cooked through. Once cooled, cut into individual bars.
Banana Nut Bites.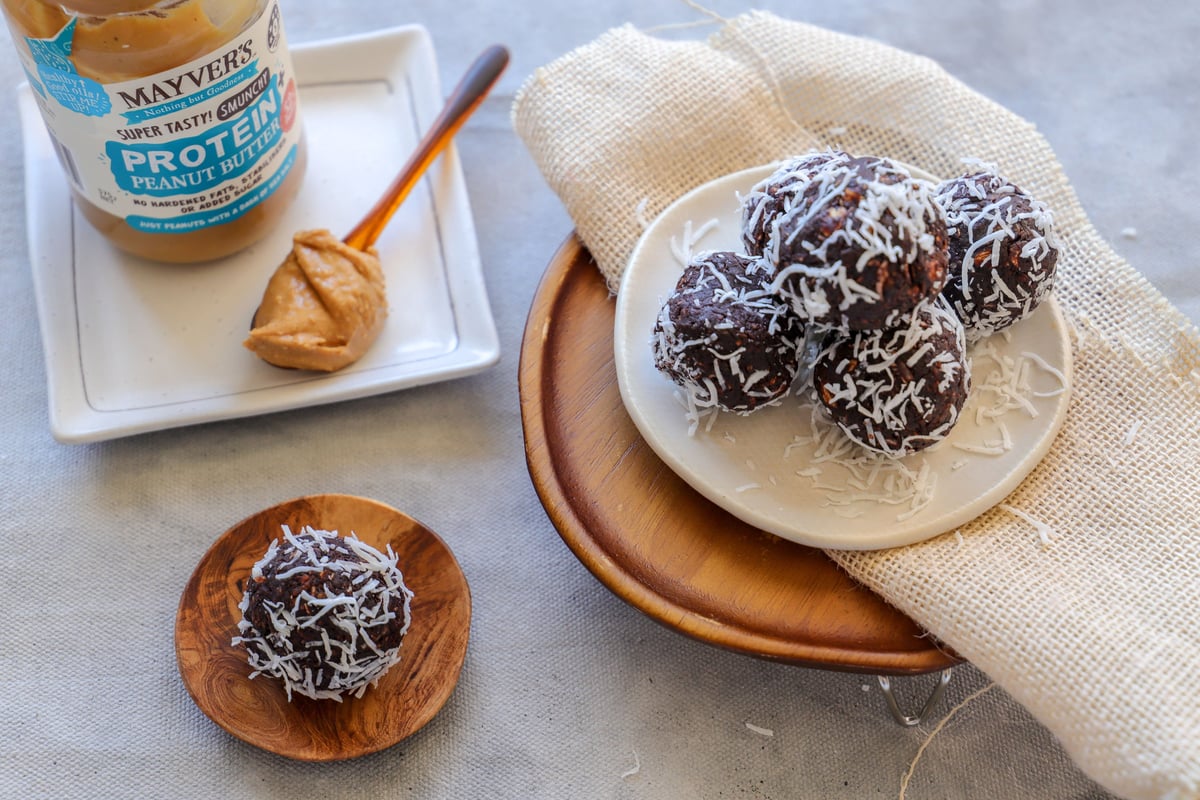 Image: Supplied.