It's a list of people who "define what it means to be Australian".
Put together every year, the Australian Financial Review Magazine's Cultural Power List is a snapshot of our nation's values, beliefs, inner-battles and social successes.
This year, five of the ten most culturally powerful people are women – and we think it's about bloody time.
The lineup was judged by a panel of independent, culturally-savvy, well-known Australian personalities. People such as Oscar-winning actress Rachel Griffiths; CEO of Screen Australia Graeme Mason; Head of Strategic Events at University of NSW Ann Mossop; and Chief Creative officer of PwC Russel Howcroft.
They were looking for moments in the year where one person – or one idea – has pierced through the echo-chamber Australians are ordinarily nestled nestle within between social media and the news we consume. "You just go deeper and deeper into your stuff and as a result there's no peripheral vision," Gruen regular Russel Howcroft told Australian Financial Review (AFR).
Peripheral vision is what these judges were looking for, or "moments that made us all look up and stare". Five of these involved Australian women.
"The 2017 Cultural Power List, out of all the rankings in this year's Power issue, gives the greatest snapshot of the diversity existing within Australian society at present," said AFR editor Matthew Drummond in a press release.
"In particular, we see the greatest representation from women and minority groups, who exert a significantly higher degree of power in Australia's cultural space than in areas like politics and business."
AFL Women's
There is AFL Women's at number two, after a year that saw the league debut to a crowd of 24,00 when Carlton beat Collingwood in the first game of the series. And a season that saw almost 200,000 people attend games and 5.6 million watch it from their living rooms.
"The enrollments of young girls and women in AFL football have gone up 56 per cent in the past year," the AFL Commissioner Gabrielle Trainor told AFR. "And at least 30 openly gay women seamlessly transitioned into elite Australian Rules Football: I think that was a profound moment."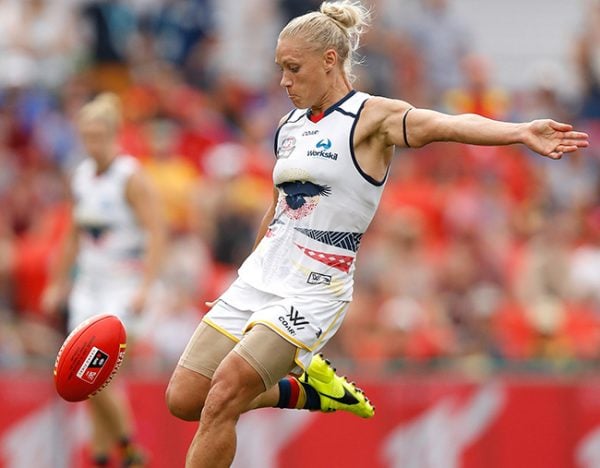 Nicole Kidman
At number six there is Nicole Kidman because "she turned 50 and has turned herself into a mini cultural powerhouse, using her connections and influence to find, fund and film new roles for women" as it describes in AFR.
Kidman's work in the hit HBO series Big Little Lies is applauded, as is her roles in Top of The Lake and Lion.
"Because of her engagement and her clout, when you do the numbers, Kidman helps content get made," panelist Rachel Griffiths told AFR. "It's commissioning power for projects that are female driven and have taste. If Kidman wakes up and has a read of a book and she goes 'I think this will make a good movie,' it's done."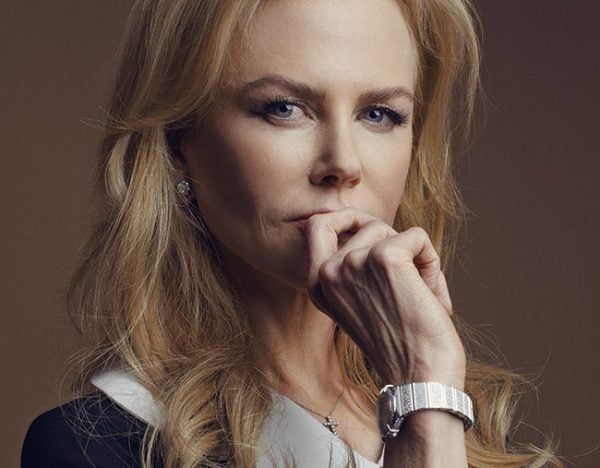 Megan Davis and the Referendum Council
There is Megan Davis and the Referendum Council at number seven, on account of the landmark Statement from the Heart that was delivered on behalf of Indigenous Australians to the Australian people by Davis in June this year.
It came 50 years after the 1967 referendum that won Indigenous Australians the right to vote. The Statement explained why Australia's First Nations wanted their own voice to parliament, as well as a commission to promote truth and reconciliation. Half a century after winning the right to vote, this was about winning the right to be heard.
"She is young, she has expertise as a constitutional lawyer. This combination of hot-shot legal expertise
and warm, matter-of-fact persona has the potential to cut through," panelist Ann Mossop told AFR. "It's a different face of Indigenous leadership and her leadership role is not going to go away."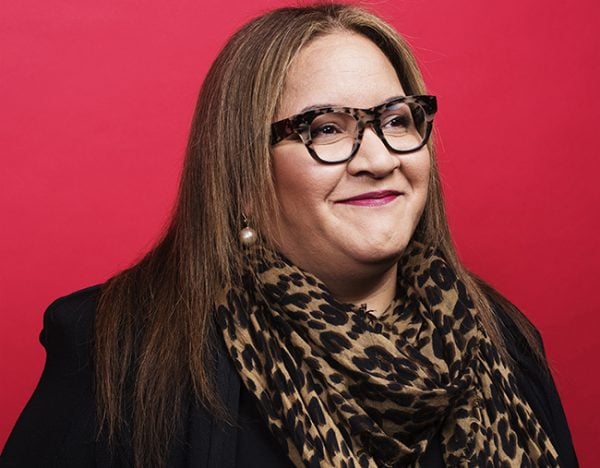 Leah Purcell
Actor, playwright and director Leah Purcell is number eight. She is recognised especially for the way she enables white audiences to see the world from an Aboriginal perspective. AFR credited her adaption of Henry Lawson's The Drover's Wife for "breaking new ground" in Australian theater this year.
"She is a true penetrator and a true outlier," Rachel Griffiths said.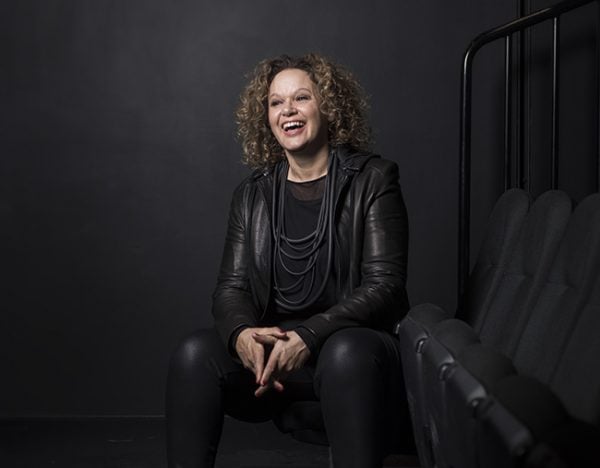 Rebel Wilson
Finally, at number nine, there is actor and comedian Rebel Wilson. AFR says she's "proof that today's tall poppies won't stand by and let their careers get composted", referencing her defamation battle with Bauer Media's Women's Day that saw the actress awarded $4.5 million in damages this September.
"She's seen as a woman who's done it by herself. She was taking on trashy magazines who make stuff up and were seen to have trashed her reputation," Graeme Mason told AFR. "And everybody loved her for taking it on. All the shock jocks were talking about her. People around the world were talking about her."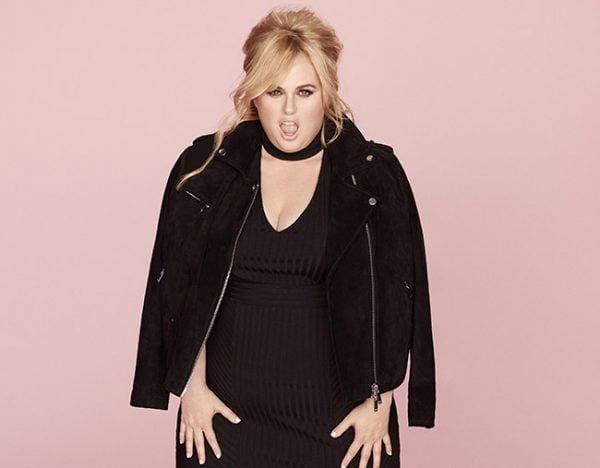 In between these five, spectacular women, five pretty spectacular men were also celebrated.
There were the makers of Australian Ninja Warrior, Carl and Mark Fennessy; Gold Logie-winner and social commentator Waleed Aly; media owners The Murdochs; YouTube stars Racka Racka; and creative director of the Dark Mofo Festival, Leigh Carmichael.
In all, the 2017 Cultural Power List includes five women, two indigenous figures, YouTube stars, three actresses and one openly gay person. All making a difference in the country they share.