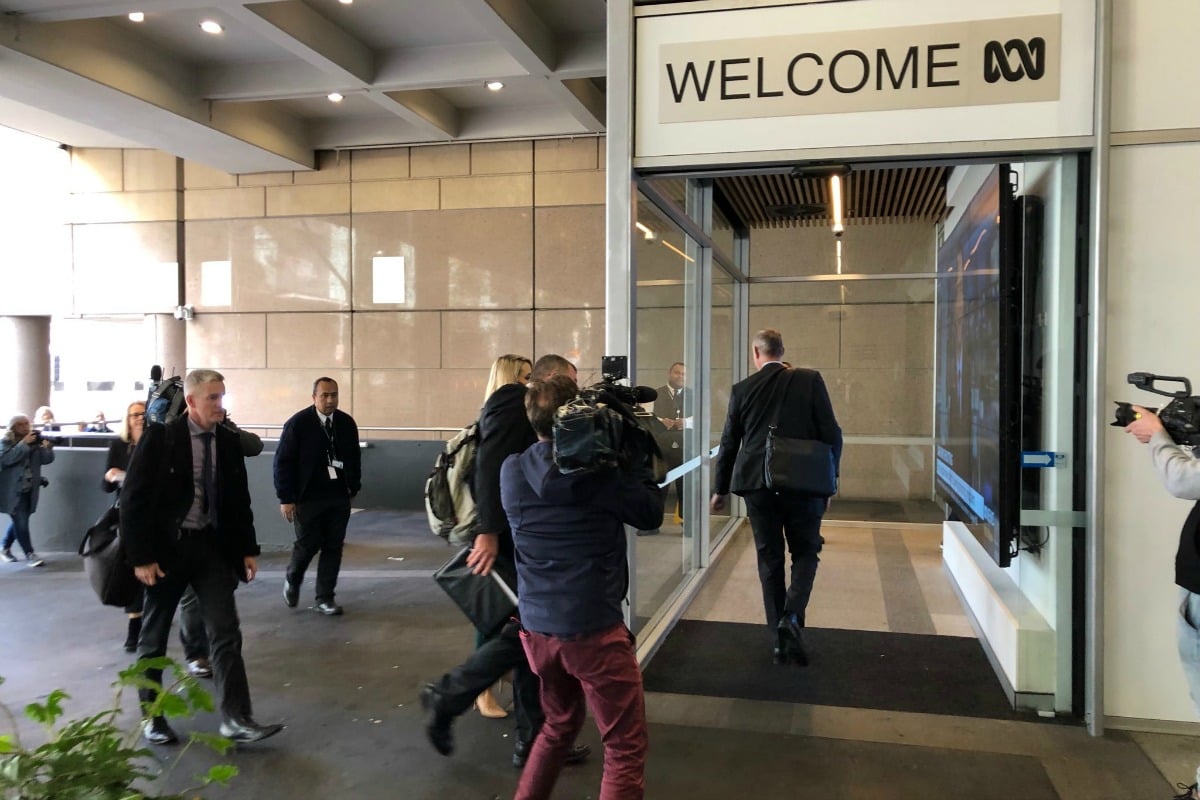 Just after 11:30am on Wednesday June 5, the Australian Federal Police entered the ABC's offices in Sydney.
For nine long hours, six AFP officers stood around a big screen in the headquarters of the national broadcaster as they sifted through thousands of emails and documents belonging to ABC journalists.
Just one day after police raided the home of News Corp reporter Annika Smethurst, following the publication of a leaked plan to allow the government to spy on Australians, the AFP stormed the ABC in response to the 2017 publication of The Afghan Files, a story which detailed unlawful killings by Australian defence in Afghanistan.
Why should I care about the ABC raids? Post continues after podcast. 
Immediately, hundreds of Twitter users, including many Australian journalists, chimed in on the two raids, describing the operations as "an attack on press freedom".
John Lyons, the Executive Editor at ABC News and the Head of Investigative Journalism, even live-tweeted the events of the ABC raid.
According to Lyons, during the raid, the AFP were even authorised to "add, copy, delete or alter" material in the ABC's computers.
AFP: I'm still staggered by the power of this warrant. It allows the AFP to "add, copy, delete or alter" material in the ABC's computers. All Australians, please think about that: as of this moment, the AFP has the power to delete material in the ABC's computers. Australia 2019.

— John Lyons (@TheLyonsDen) June 5, 2019
"This would not be allowed to happen in the United States under their constitution," Lyons said.
"My question is why is it allowed to happen in Australia in 2019?"
So why did the raids happen and why is it such a big deal? Mamamia's daily news podcast The Quicky broke down exactly what you need to know about the AFP raids.