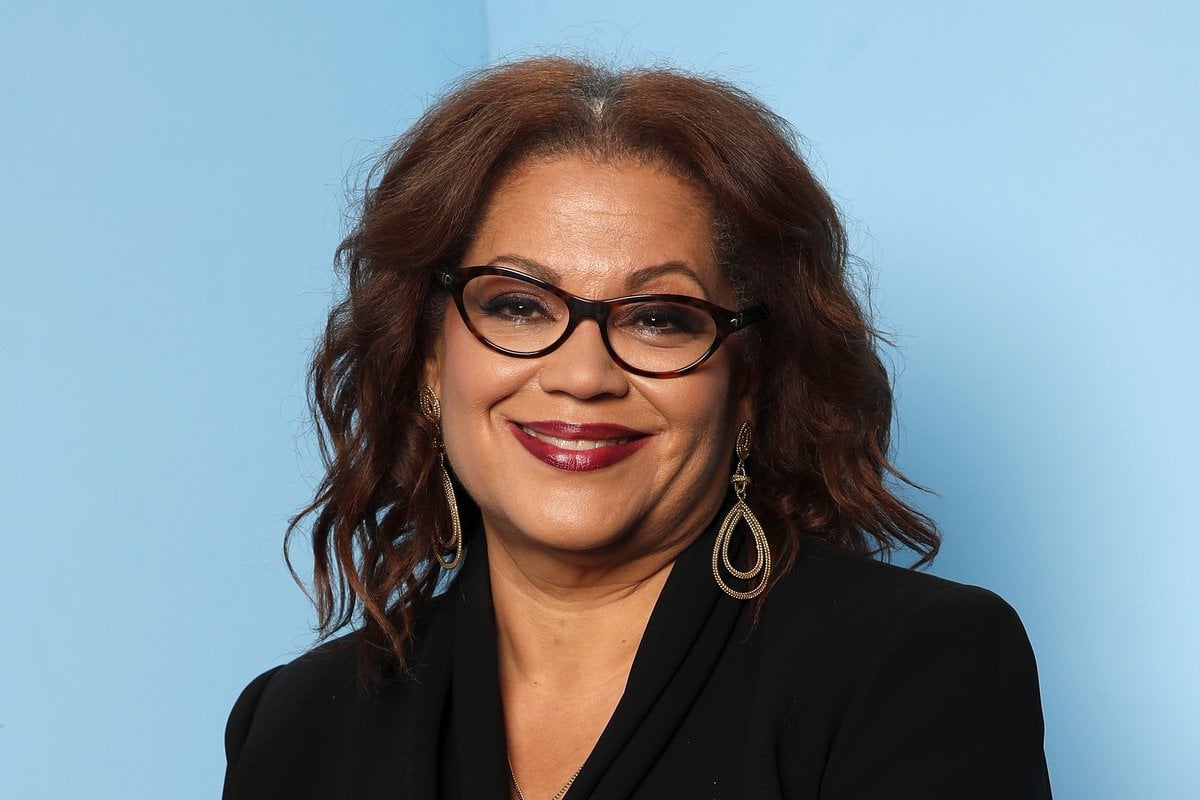 When Tanya Hosch was just three weeks old, she was adopted by a white mother and Indigenous father. Her biological mother was white, while her biological father was Torres Strait Islander. 
Being "different" can be hard at the best of times, but growing up in the northern suburbs of Adelaide, where she was one of the few mixed race kids in school, was particularly challenging. At eight years old, Hosch started noticing racist graffiti written about her on the walls of her school. She and her father would spend their Sundays walking around the compound, removing the degrading graffiti with a bucket of water. Despite this, Hosch describes her childhood as nothing short of wonderful.
"I was fortunate to grow up in a very loving, supportive family," she tells Mamamia. "I had a public school education, public housing, and a beautiful, big, extended family."
Hosch's heritage informs every part of her life. She is a passionate advocate for Indigenous rights and was one of the pre-eminent leaders pursuing constitutional recognition of the First Nations people in Australia. She helped found advocacy organisation The Indigenous Players Alliance and drove policy enabling women to seek redress for unacceptable behaviour in contact sport. Last year, she was the recipient of the South Australian, Australian of the Year Award.
"I was so shocked. I didn't even know I was nominated until the process started; I didn't know who nominated me so even the nomination was a total surprise," Hosch says with a laugh. "In the process you get to see all the other finalists who are all amazing, all doing incredibly valuable work and so you are very aware that it is an enormous privilege to be in their company... It's a huge honour and privilege to have that recognition and hopefully it gives you a bit more of a platform to talk about the things you spend your life working on because you want to see positive change happen."
Much of Hosch's role as executive general manager of inclusion and social policy at the AFL is about creating positive change. She supported the first Indigenous player statue of Nicky Winmar, sought a review of anti-vilification policy, and helped provide an apology for former player Adam Goodes from the AFL. Her job is all about the advancement of women, Aboriginal and Torres Strait Islander people, gender-diverse Australians and the entire community.
Listen to Mamamia's No Filter Podcast with AFL player Moana Hope. Story continues below.
The significance of her AFL position can't be overstated either - she is the first Indigenous person and only the second woman to be appointed to the AFL executive team. Funnily enough, the only person who perhaps couldn't appreciate the significance of the job was Hosch herself.