After a bit of a kerfuffle (to put it mildly) earlier in the week, it's all systems go for the first Grand Final of the first season of the first national women's footy league — and we are bloody counting sleeps.
We've almost forgiven the Brisbane Adele fanatics whose devil-may-care attitude meant dreams of a granny at the Gabba had to be turfed on Monday, with Metricon Stadium on the Gold Coast now confirmed for Saturday's historic clash between the Brisbane Lions and the Adelaide Crows.
We quickly caught up with Crows co-captain Chelsea Randall, 25, and Lions captain Emma Zielke, 28, on Wednesday to see how the two top-of-the-ladder sides were gearing up for the big game.
"I'm so excited, I'm trying to keep level-headed though, embrace it all and take it all in," Randall, who works as a community programs officer for the Adelaide Crows, told Mamamia.
Here's what went down in the Round 7 of the AFLW (post continues after snippet…):
"I'm just sticking to our routine of doing our full-time jobs and training today.
"I'm a bit speechless about how amazing it's been… Footy for me is more than a game, and I guess the ability to showcase our skills and the chance to do that on the big national stage is incredible."
Zielke certainly wasn't swayed by the venue hullabaloo and said the Gold Coast locals in her undefeated team were looking forward to playing on a ground they're familiar with.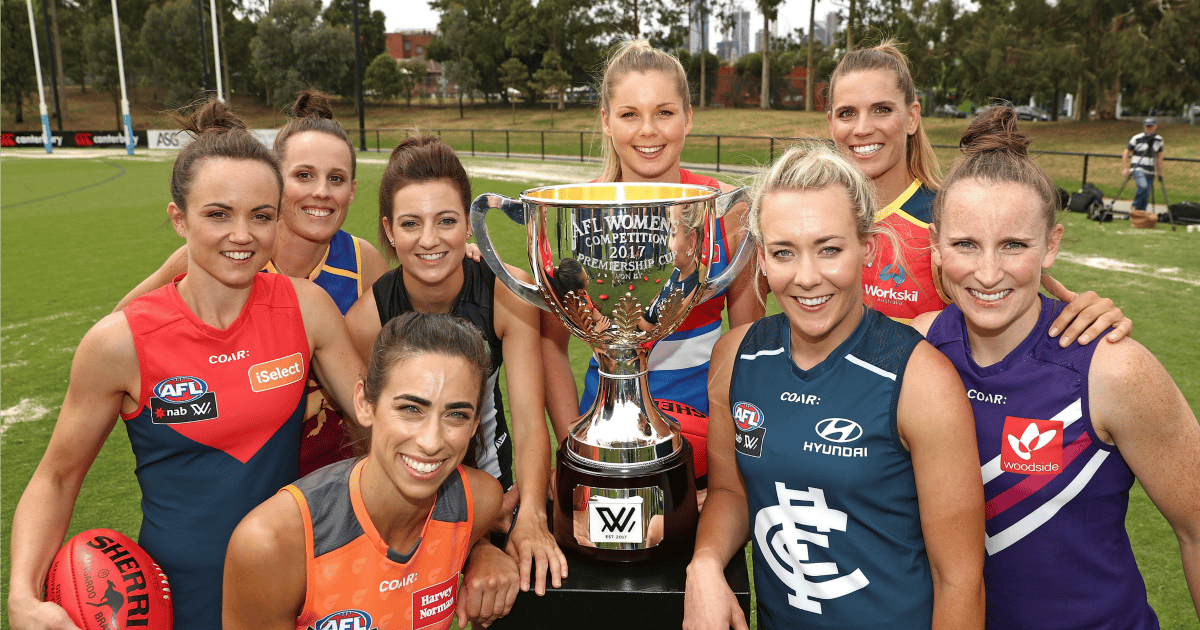 "I'm just excited that all our family and friends can get there anytime and where we'll prepare just as a normal game," the midfielder said.
"Obviously nerves are kicking in the more you talk about it and think about it, but it's also excitement—it's a day that's going to be in history forever whether you win or lose.
"We have such a tight-knit group and we believe in ourselves enough that I hope we can go all the way."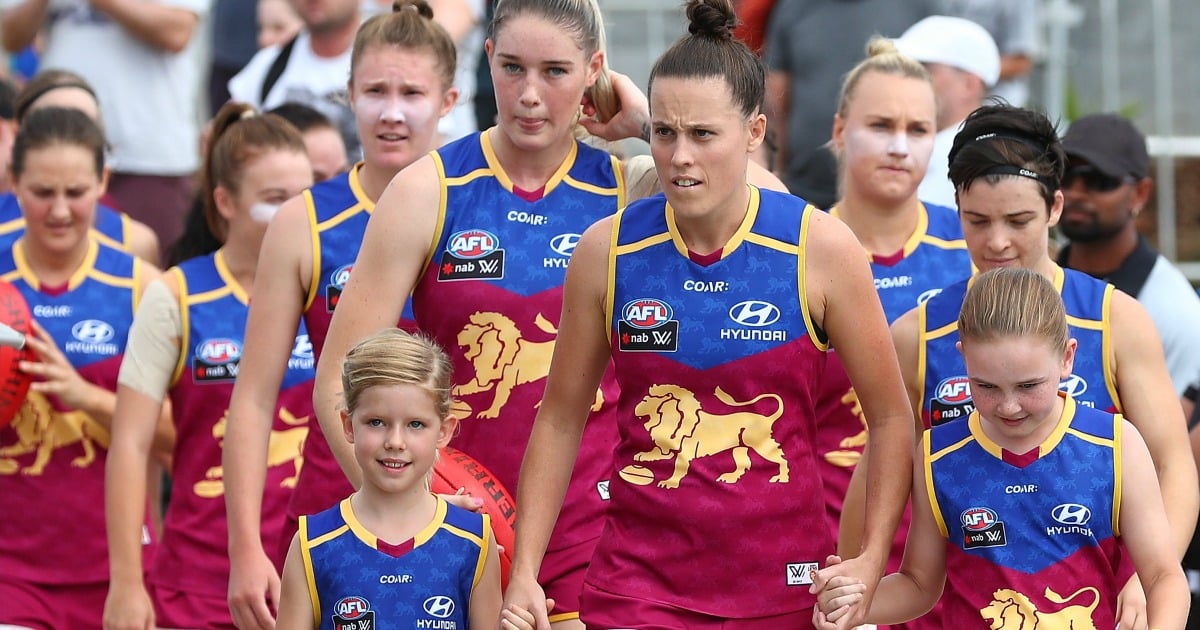 All signs point to a ripper game. Nine Lions and five Crows have already been named in AFLW's all-Australian dream team, and each of the winners and their coach will have proof of their victory in a custom-made bling ring, as well as the much-lauded Premiership Cup.
The 18 carat white gold rings are stamped with the AFL Women's 'W' logo and carry nine white diamonds alongside the engraved Premiership year.
Funnily enough, neither team has a fancy pre-game ritual to pull them over the line but both have a favourite playlist of "old school" tracks they pump in the change rooms on game day.
"You never know what will happen on the day of," Randall said.
"Your plane might get delayed, things go through the roof—you have to be flexible cause it can play on your mind if you're not wearing your favourite undies or whatever.
"We will go about our business, enjoy each other's company and have a smile on our faces for sure."
It'd be pretty hard to wipe the grin off your face considering what a huge impact the league has had in just seven weeks of play.
"It's amazing to have young girls watching who can think, 'I could be a Brisbane Lions footy player or an AFLW player one day'," Zielke said.
Randall agrees they've smashed the stereotype that sport-mad Aussie girls have to be netballers or softball players.
"Young boys and girls are gonna grow up knowing that that's a normal thing now, that girls play footy," she says.
"Don't ever say to her you can't do something because you definitely can and we've proven that across Australia."
Love. Reacts. Only.
So, here's what you need to know for Saturday:
The game kicks off at 12.55pm local time (check out the TV schedule below) with the pre-game entertainment starting half an hour beforehand.
Tickets to the game are free, but those who feel like sticking around for the men's practice game between Gold Coast Suns and Brisbane Lions afterward will need to fork out for that.
Public transport across southeast Queensland will be free all day (thanks, Queensland Government) and shuttle buses will be running to Metricon between 11.15am and 12.55pm from Nerang Station, Broadbeach South Station, Boowaggan Road Park 'n' Ride.
Return services start at three-quarter time and run for an hour after the game ends.
It's looking like rain, so you might want to take a brolly as well, but get down early 'cause seats are strictly limited.
Oof. Can't you taste the chippies and lukewarm mid-strength beers already?
How to watch:
The whole thing is going live on Channel 7, so if you're in Melbourne or Sydney you can tune in from 12.30pm.
In Adelaide it's on at 12pm.
For Perth it's an early one—the game starts 9.30am but that's a good excuse for an amber brekky, amirite?
And in Brissy the show starts at 11.30am.
FOOTY.
The full timetable of the day, any updates and answers to all your other niggling can be found on the AFL website.
In 2017, Mamamia is committed to covering all aspects of women's sport. Check out more of our sports stories here.