Today was the day. The first ever AFL Women's draft picks were announced this afternoon in Melbourne and now we know finally who we'll be cheering for when the home and away season kicks off in February.
As expected, Greater Western Sydney snared the number one pick, star-midfielder Nicola Barr, when they lead the selection after being pulled first in the ballot during Grand Final Week.
The 20-year-old started playing just three years ago but took home the 2016 Mostyn Medal — AFL Sydney Women's Premier division best and fairest.
But the Sydney University student isn't the only one you'll want to keep your eye on.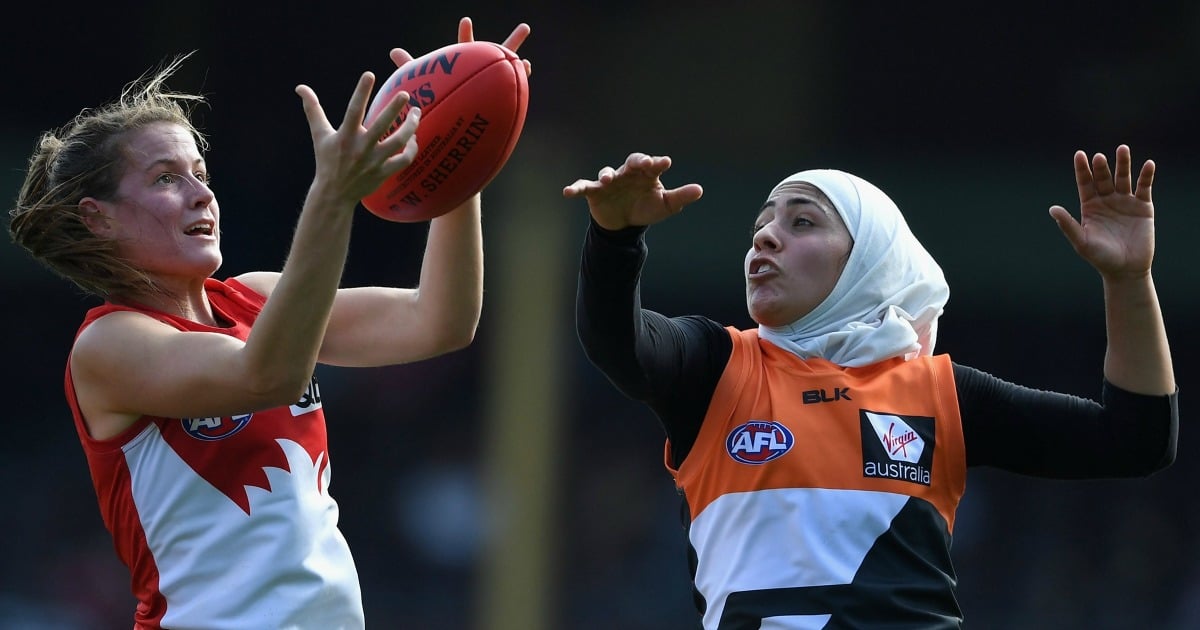 Swans' Nicola Barr Swans contests the ball with Lael Kassem of the Giants during an exhibition match in April. Source: Getty
So how's does this thing even work?
The draft runs in a "snake" format, with each of the eight clubs choosing a player in order, which reverses at the end of each round of picks.
The Brisbane Lions had the second pick and chose half-back Emily Bates while forward Bianca Jakobsson was taken third by Carlton — which is a bit of a fairytale since it's also the club she barracks for in the AFL.
Hayley Miller also went to Fremantle, Jaimee Lambert to the Western Bulldogs,  Nicola Stevens to Collingwood, Ebony Marionoff went to Adelaide and Elise O'Dea to Melbourne in the first round.
The AFL received 1300 nominations for the draft and the 145 chosen today will join the two marquee players already announced for each club, who now have until the end of October to sign their final three players.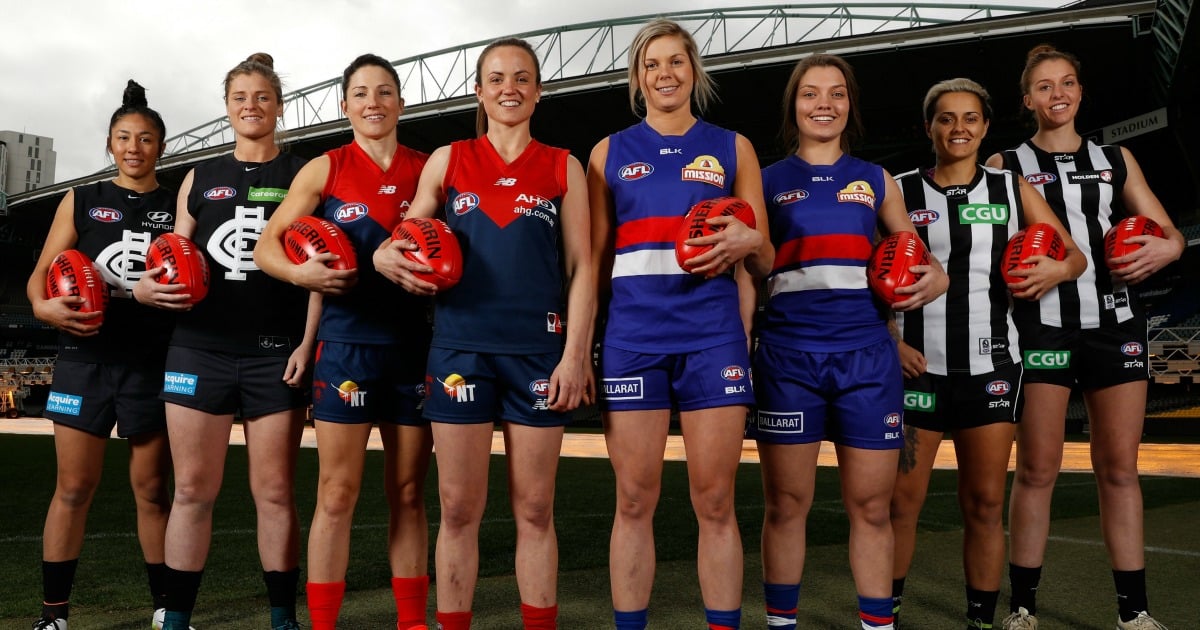 Eight of the marquee players. Source: Getty
While the players are set to receive some remuneration for their efforts, it remains far less than their male counterparts.
Many fans took to social media today to call for fair pay under the hashtag #bootsoff.
Regardless, the pre-season begins on November 12.
It's so close we can almost smell the meat pies.
You can find a full list of draft picks at www.girlsplayfooty.com.