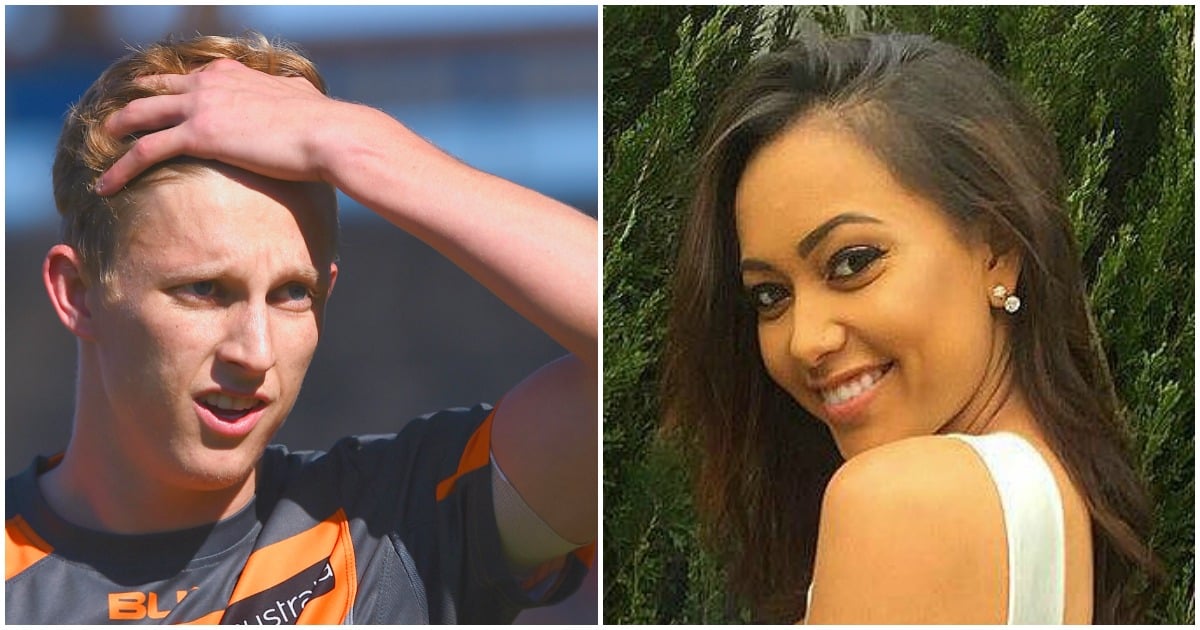 As far as stories about AFL footballers go, this is as strange as it gets.
Greater Western Sydney player Lachie Whitfield is embroiled in a drug scandal, after incriminating text messages between the 22-year-old and his former girlfriend from 2015 were leaked to the Australian Sports Anti-Doping Authority (ASADA).
In them, Whitfield alludes to going on an illicit drug bender on the Mornington Peninsula, requiring him to stay at the club's player welfare manager's house for three days to avoid drug testing. Concerned for his welfare, his then girlfriend, Sammi Nowland, allegedly contacted club officials Graeme Allan and Craig Lambert, who both failed to report the suspected performance-enhancing drug use to the AFL.
When the relationship between the pair turned sour in June 2015, Nowland allegedly provided ASADA and the AFL with evidence that both her ex-boyfriend and GWS staffers had breached the game's strict anti-doping code.
Her ex-partner Whitfield now faces a four-year ban from the sport. GWS' Allan and Lambert also face bans, and have come under fire for deleting Nowland's messages.
The explanation from the 2012 Number One draft pick, who has received legal advice over the matter, has been interesting to say the very least.