After years peddling her skills for the likes of Scanlan Theodore and Mimco, accessories designer Petrina Hare stepped out on her own and launched Phare; an Insta-perfect range of Melbourne-designed, Italian-made luxury footwear.
Learn how she did it – and continues to do it – in the below interview with Mamamia.
What is Phare?
Phare is an affordable luxury footwear brand that focuses on timeless styles with a fashionable edge. You can walk in them without breaking your neck, ankles or bank account, can wear them season after season.
I design my shoes in Melbourne and have them made in Italy by amazing artisans that also create footwear for some of the leading international design houses.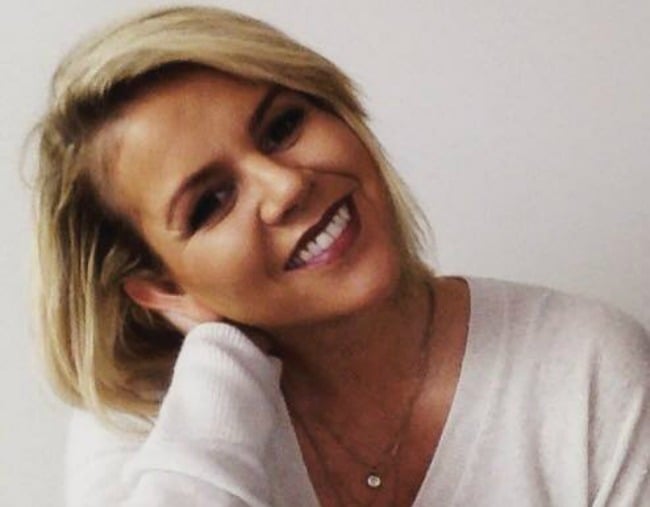 Petrina Hare. Image via Facebook.
What were you doing before you went into business for yourself?
I was a footwear and accessories designer.
What made you want to start your own business?
I had been toying with the idea for a couple of years, but was really hesitant to take that leap into the unknown. A few life changes along with the increasing frustration over what was available in the footwear market, I decided the time was now.
How did you come up with the name?
Phare (pronounced fair) is a play on my own name, Petrina Hare. I liked that it was a homophone with french/latin origins meaning lighthouse.
Describe the staff/ownership structure of the Phare.
I am the sole director and the only staff. It hasn't changed since I started, however, I recently engaged a PR and marketing consultant to assist with that side of the business.
Did you require investment to start your business? 
Yes, I required investment, which came from a mix of my own funds, family and, luckily, a loan from the bank. I say luckily because a lot of banks don't seem to like lending to start ups.
What's the single best piece of advice you got?
Generally speaking, the best advice came in the form of questions. People would ask, "So after you do that, then what?" This would really get me thinking about things I hadn't thought of before.
What's the one bit of advice you would give yourself if you were starting again?
To self-promote more. If you can't, then engage someone who can. I'm a believer in that the product should speak for itself, but being an online business, you really need to be able to tell people how amazing the product is along with your story and the brand's story.