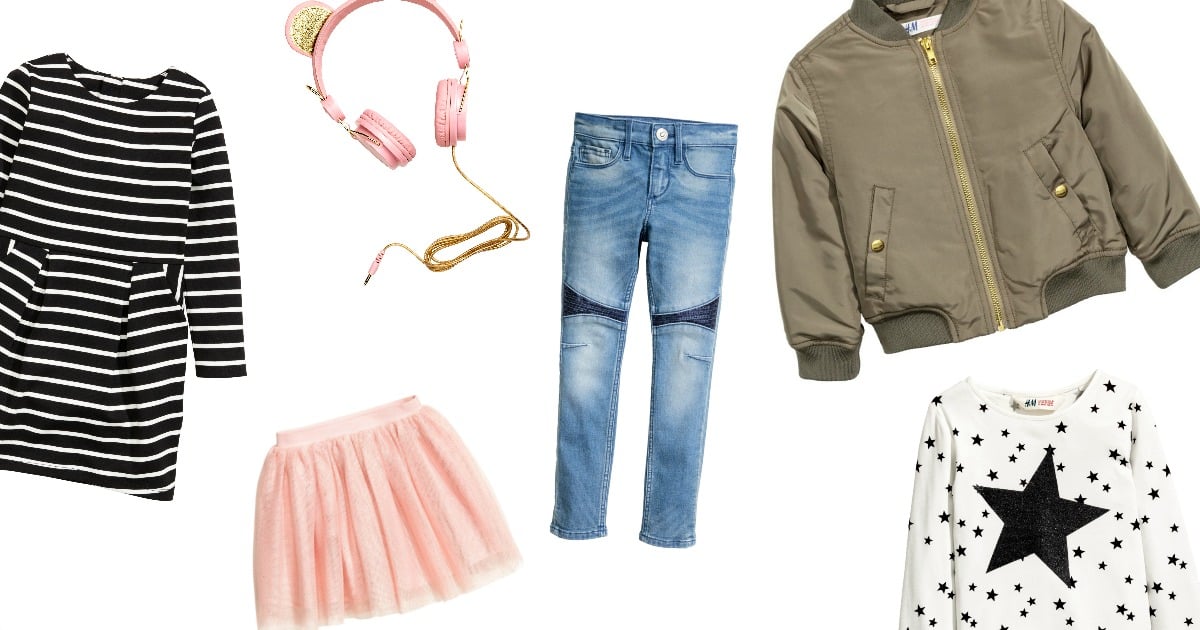 As my daughter has risen through the ranks of kids' clothing sizes, if anything, I actually enjoy shopping with her more than ever. I love her taste and her style and watching how it's evolved. I can see my influence in there, and she still asks for my opinion, but she really enjoys the process of choosing what she'd like to wear.
At this time of year, when the school lists have been sent off and uniforms are ready and waiting, it's a great time to go shopping together somewhere she loves to stock up for the year ahead. She grows out of things so quickly that sometimes I find it's good to do a big haul all in one go. One of her top picks is H&M, and I have to admit, I really like taking her there too.
The main reason is the range. You'll find kid's clothing options at H&M that you just wouldn't find anywhere else, and also, they're really reasonably priced. My daughter loves the whole experience, and making new discoveries with things like accessories and new trends and colours.
Here are six great back to school budget buys from H&M at the moment that I know will catch her attention.
1. A pink tulle skirt – the ultimate mix and match item.
My daughter is expert at mixing clothes with a bit of an edge with softer pieces like this cute tulle skirt for only $14.99. She would wear this with leggings, on its own, or paired with a denim or leather jacket in cooler weather. She loves mixing textures and fabrics and I know she would rock this!
This skirt is also a part of the current H&M Top and Bottom deal, where you can buy a top and a bottom for $14.99; bonus! Be sure to look for the corresponding hang tags in store to check that your items are a part of the limited time deal.