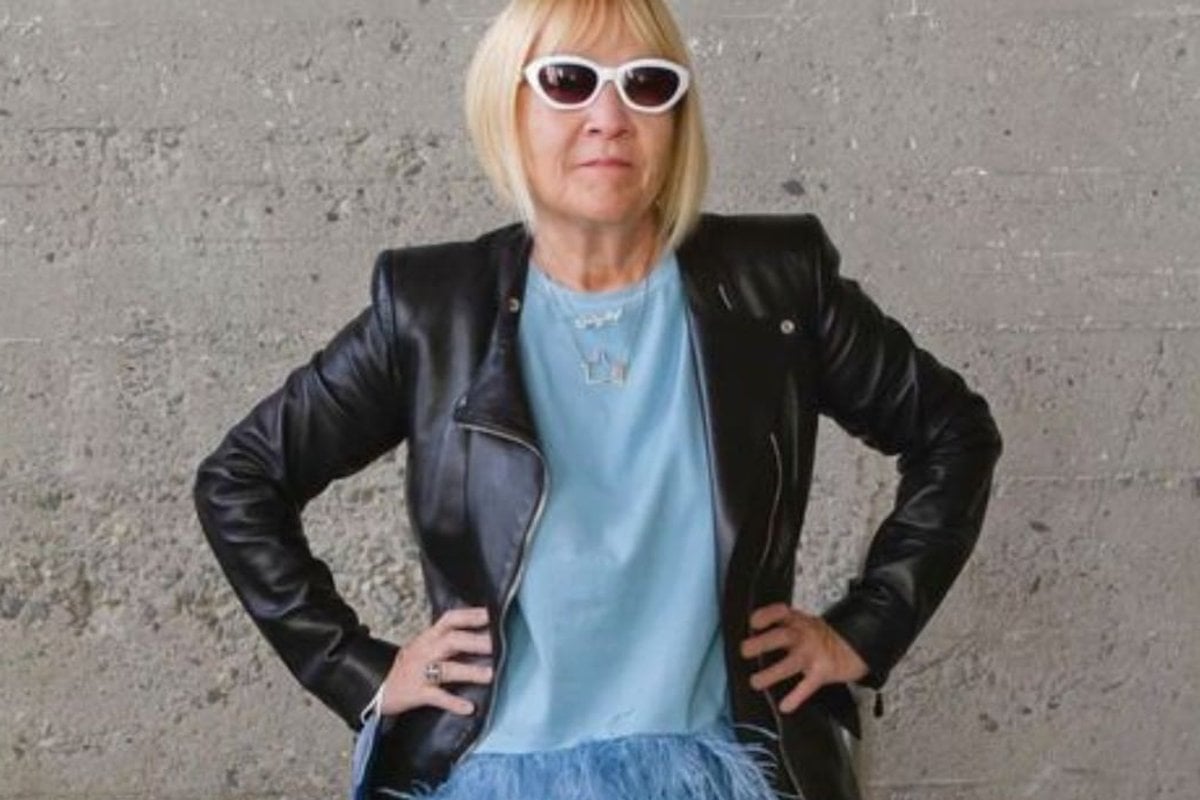 Cindy Gallop wants to redefine what society thinks an older woman should look like. And act like. And dress like.
In December, the 61-year-old English advertising executive appeared in StyleLikeU's YouTube video series, What's Underneath: Defying Ageism.
The series, created by the mother-daughter duo and co-founders of storytelling platform StyleLikeU, Elisa Goodkind and Lily Mandelbaum, interviews diverse individuals who claim self-acceptance by stripping down (literally) to open up about style, self-image and identity.
Listen to Mamamia's weekly fashion podcast, What Are You Wearing? On This episode, we talk about the style legacy of Sex and The City. Post continues after audio.
In the final video of the series, Cindy - who is also the founder of Make Love Not Porn, a platform for real-life sex videos that reposition how we think about sex - spoke about the toxic rhetoric around ageing and how she's throwing out the unwritten "rules" of being 60-plus. 
Here's some of the best wisdom she shared.
Dress for yourself.
Cindy Gallop no longer cares what people think about her clothes, despite society insisting on having a say.
"I think one of the most appalling beliefs going around culturally is that older women should cease to dress in certain ways or should dress in certain ways," Cindy said while wearing a periwinkle blue feather dress, leather jacket, embellished heels, and white sunnies.
"I don't give a damn whether anyone thinks I shouldn't be wearing a skirt that's short, I shouldn't be baring my legs, I shouldn't be taking my clothes off!"
"If you look at me, you'd think there's somebody who wants to be seen, wants to be noticed, wants to be visible, and you'd be absolutely correct," Cindy added.