My sister in law and I often joke about being struggling footy widows, as opposed to a part of the glamorous WAGS (wives and girlfriends) club, where it's a prerequisite to have amazing hair and lovingly support your partner in their chosen sport (or in regular people's cases, any hobby). Can you say that? Hell yes! And I'm sure all of the wives of FIFO (fly in, fly out) workers would agree, and then some, with the label we've given ourselves. Being left alone to solo parent is the worst.
Yes, it's fantastic that he's keeping active. Yes, it's great that he's having social time with his mates, and yes… I bloody loathe it! Um, can we just live a perfect family life where you NEVER leave me for more than eight hours? Ha! A girl can dream.
Instead I am finding myself hating on life three times a week, while hubster goes out and enjoys footy [insert your partners' choice of hobby/work/adult thing here] with his mates, and I'm left at home bored, doing peak hour on my own, and counting down the minutes till he gets home just so I can throw a child (or three) his way and go to the toilet without being simultaneously snuggled.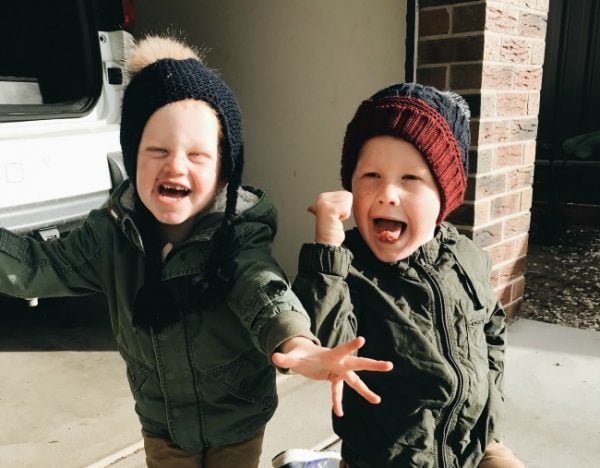 Solo parenting is exhausting, whether it's for a whole weekend or just three hours on a weeknight, and often takes every fibre of my being to not lose my mind on a regular basis.
Oh, what I wouldn't give to be able to do some adult things that aren't grocery shopping or pap smears. I know there are other mothers out there who feel me, so here are some practical tips, from my experience, that help me lose my mind a little less often:
1. Call on good family and friends.
Whether it's simply having someone you can invite over for a cuppa or calling your mum to see if she can pick up some Panadol/wine because you can't be stuffed piling the kids in the car. Either way, find your community, and use them. Call on them. Cling to them. They will be your lifeline when you need some adult conversation and moral support.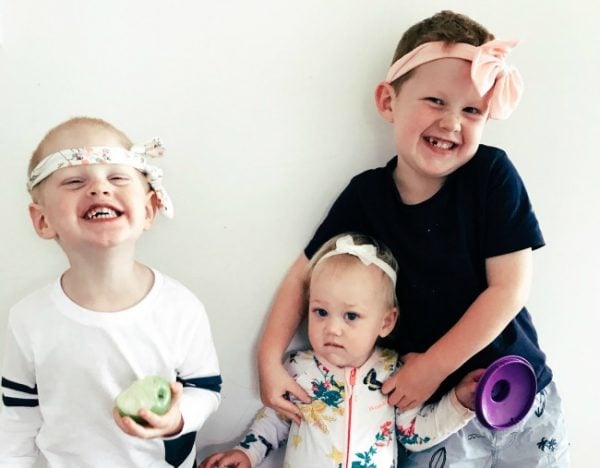 2. The washing can wait!
There's nothing worse than trying to smash out the housework when you're by yourself and the kids are going crazy. Mine follow me EVERYWHERE I go, and so when I'm by myself, it means I simply let the housework go, and just be present for my kids. My grandmother once told me, "The washing will still be there tomorrow" and I love this advice. It assures me that even though I am telling myself I SHOULD be doing it. Instead, I will say "I COULD be doing it, and I'm choosing not to".
We deep dive on why parents shouldn't feel guilty for looking at their phones while spending time with their kids, on our parenting podcast. Post continues after audio.

3. Get the kids out.
By this I don't mean, decide you can manage the kids at a shopping centre and commit to doing your Christmas shopping. HELL NO. I mean take a walk to the park or go visit a friend. Go down to the beach, or to a Mothers' Group. Go somewhere to entertain the kids and distract yourself from the fact that you're wrangling them by yourself while the hubster is away (LOL).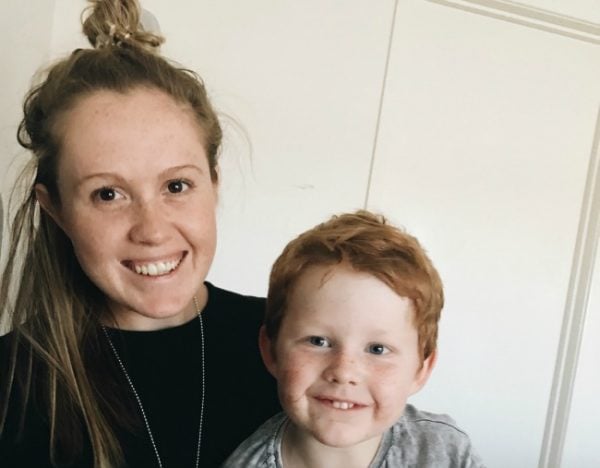 4. Fish and chips is totally FINE.
When my husband isn't home and I'm worn down to the bone from a big day, I personally choose to do an easy option for dinner. THIS IS NOT THE TIME TO BECOME A MASTER CHEF! Cue the first-time mums making their kids smashed avo on rye bread or anything with chia seeds. Just cut yourself some slack and save it for another night. Although, I do acknowledge that some mums really do enjoy cooking for their kids, and don't find it an absolute mission like me. (You're amazing). In which case, please drop over some banana bread ASAP!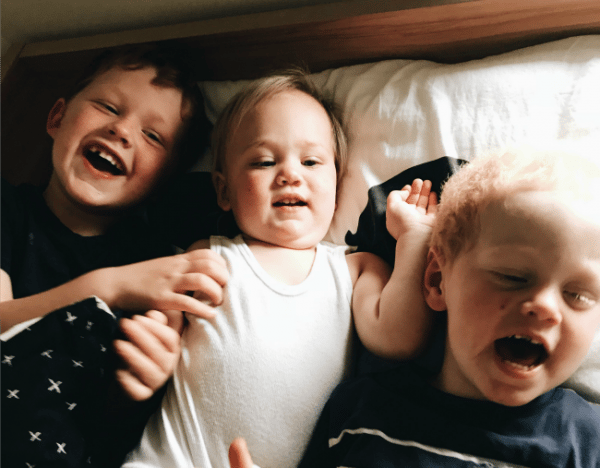 Of course, these are just my suggestions from my experience and I really do believe that it's different for everyone. I completely acknowledge the mums (and dads) out there who are single parents or have husbands away for much longer periods than mine; you're the real MVP.
What are you tips for surviving solo parenting? Tell us in the comments section below.
You can find more from Ema-Lee Rowe on Instagram.