My sister in law and I often joke about being struggling footy widows, as opposed to a part of the glamorous WAGS (wives and girlfriends) club, where it's a prerequisite to have amazing hair and lovingly support your partner in their chosen sport (or in regular people's cases, any hobby). Can you say that? Hell yes! And I'm sure all of the wives of FIFO (fly in, fly out) workers would agree, and then some, with the label we've given ourselves. Being left alone to solo parent is the worst.
Yes, it's fantastic that he's keeping active. Yes, it's great that he's having social time with his mates, and yes… I bloody loathe it! Um, can we just live a perfect family life where you NEVER leave me for more than eight hours? Ha! A girl can dream.
Instead I am finding myself hating on life three times a week, while hubster goes out and enjoys footy [insert your partners' choice of hobby/work/adult thing here] with his mates, and I'm left at home bored, doing peak hour on my own, and counting down the minutes till he gets home just so I can throw a child (or three) his way and go to the toilet without being simultaneously snuggled.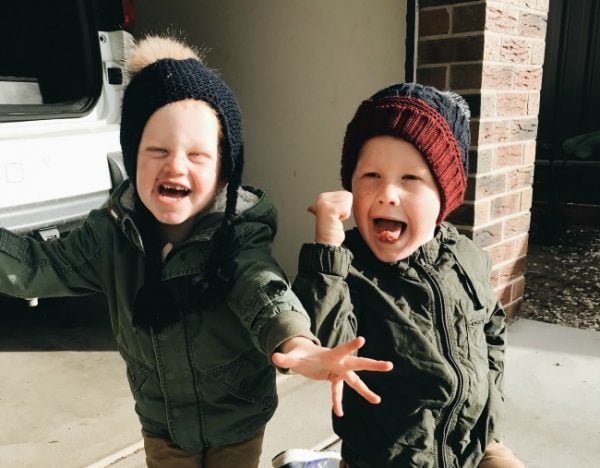 Solo parenting is exhausting, whether it's for a whole weekend or just three hours on a weeknight, and often takes every fibre of my being to not lose my mind on a regular basis.
Oh, what I wouldn't give to be able to do some adult things that aren't grocery shopping or pap smears. I know there are other mothers out there who feel me, so here are some practical tips, from my experience, that help me lose my mind a little less often:
1. Call on good family and friends.
Whether it's simply having someone you can invite over for a cuppa or calling your mum to see if she can pick up some Panadol/wine because you can't be stuffed piling the kids in the car. Either way, find your community, and use them. Call on them. Cling to them. They will be your lifeline when you need some adult conversation and moral support.