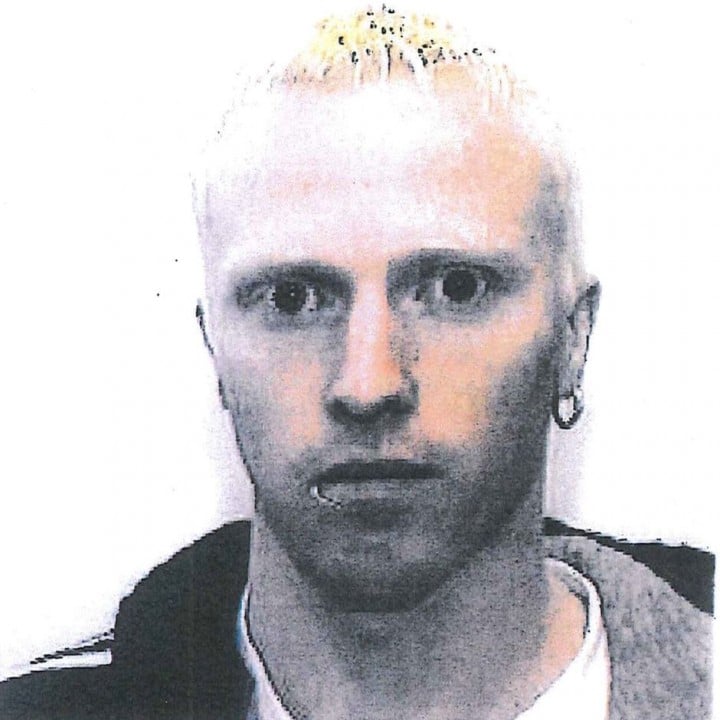 Trigger warning: This post deals with rape and murder, and may be triggering for some readers.
Adrian Ernest Bayley, the man who raped and killed Irish ABC staffer Jill Meagher in 2012, was found guilty this week of attacking three more women.
And while Bayley's name has been suppressed by a court order for the past eight months while these recent cases were heard, the media can now report on Bayley's criminal history.
The full details are nothing short of horrifying — with the 43-year-old Melbourne man now having more than 20 convictions for rape, Fairfax Media reports.
Related content: This man's story shows that courts still don't consider rape a serious crime.
In fact, by the time he snatched Ms Meagher off Brunswick's Sydney Road in September 2012, Bayley had already served a total of 11 years in prison for the rape and attempted rape of eight women.
Bayley, a former apprentice pastry chef, was first jailed in 1991 for a minimum of three years for raping two teenagers and for attempting to rape another.
In 2001, the Coburg man was jailed for a minimum of eight years for raping five St Kilda sex workers over a six-month period in 2000, ABC News reports.
The most recent trials started in July 2014. One of those rapes, of a woman in the Melbourne suburb of St Kilda, took place in 2000, while two more rapes took place in Elwood and St Kilda in 2012, just months before Bayley raped and killed Jill Meagher.
Related content: Adrian Bayley has been found guilty of three more rapes.
Bayley, who was known as Adrian Edwards before he legally changed his name 15 years ago, pleaded not guilty to all three horrific attacks — but was yesterday found guilty.
The first case
In the first case, heard in the County Court in July, Bayley — a father of four who was himself abused as a child– was found guilty of raping an 18-year-old woman in late 2000.
The victim, a teenage sex worker, had been reading a pamphlet about dangerous men to watch out for immediately before she was attacked by Bayley, Senior Crown Prosecutor Peter Rose QC told the court.
The woman was reading the newsletter when Bayley approached her on Grey Street, St Kilda, and asked if she wanted to make some money.
She climbed into Bayley's car and, referring to the men in the pamphlet, told him that should could not believe "how many bad people are out there", the court heard.
Bayley then punched his victim, asked: "do you know, I'm one of those bad guys?", and drove to a secluded laneway in the nearby suburb of Elwood.
There, he repeatedly and violently raped her, the ABC reports.
When another car turned into the laneway, the victim cried for help — but when the car stopped, Bayley put his fingers down the back of the woman's throat and threatened to kill her.
After the rape, the woman fled from his car. Years later, in 2012, read about Bayley's attack on Jill Meagher and identified the man as her own attacker.
The second case
The second case, heard in the County Court in March, concerned the 2012 rape of a 25-year-old woman, also a sex worker, whom Bayley raped after inviting her into his car.
After picking the woman up, Bayley drove to a dead-end street, took off his belt, pinned her down and pressed hard against her throat, Senior Crown prosecutor Peter Rose QC told the court.