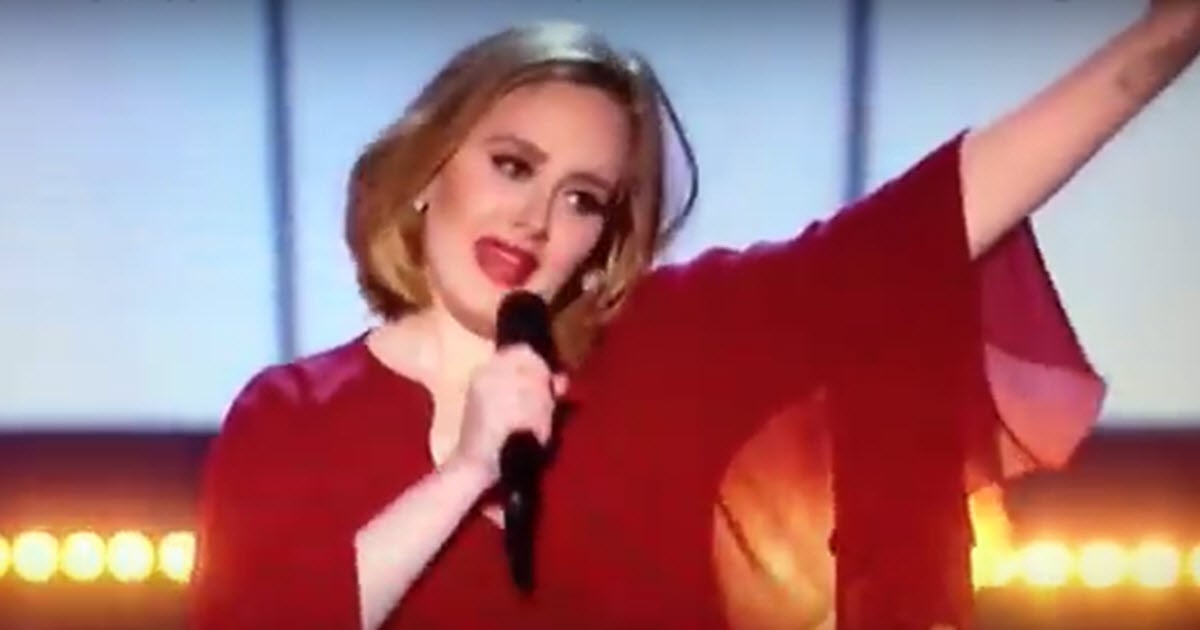 Adele made it clear that she's team Kesha at the Brit Awards on Wednesday night.
The singer, 27, accepted the first award of the night for British Female Solo Artist, and used her speech to let it be known she's standing behind her music industry peer.
"I'd like to take a quick second to thank my manager and my record label for embracing the fact that I'm a woman and being encouraged by it," she said, holding her award.
Adele continued, sounding emotional: "And I would also want to take this moment to publicly support Kesha."
Watch the speech here… Post continues after video.
Last week, a court ruled that Kesha will not be released from her contract with producer Dr Luke's Kemosabe Records (a Sony company), despite her allegations of sexual assault at his hands.
Pictures of Kesha sobbing in court as she learned she must continue to work with her abuser were published extensively, and many big-name pop stars Tweeted their support for her.
Taylor Swift donated $250,000 to Kesha's legal fund, while Demi Lovato, Lady Gaga, and Lorde all tweeted their frustration at the outcome of Kesha's case.
Adele's speech was by far the most public denunciation of the court's decision, and it will be interesting to see what effect the public support of Kesha and ipso facto the condemnation of Sony by the world's highest selling singer will have.