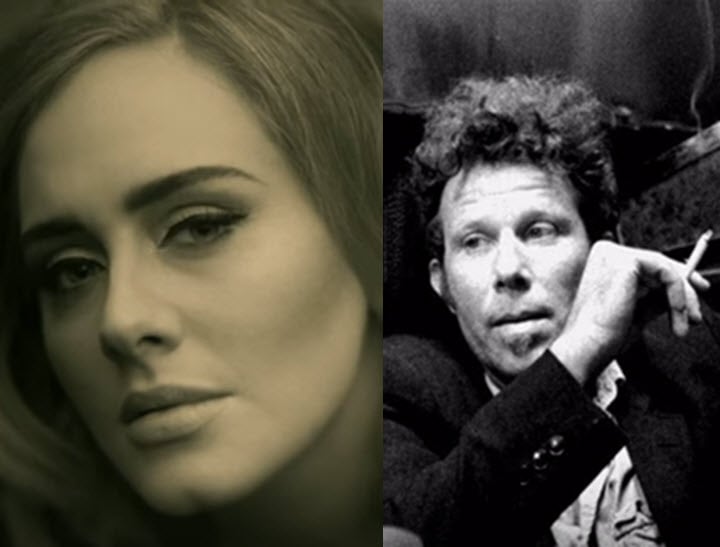 'Hello, hello there, is Adele's song a rip-off?'
There's no denying that Adele's new song Hello is a hit with most.
It's been played on YouTube over 215 million times since being released 13 days ago and is being highly praised by celebrities and regular people alike.
But amongst this praise, criticism has slowly crept in, with many taking to social media to compare the hit single with Tom Waits' 1973 classic Martha.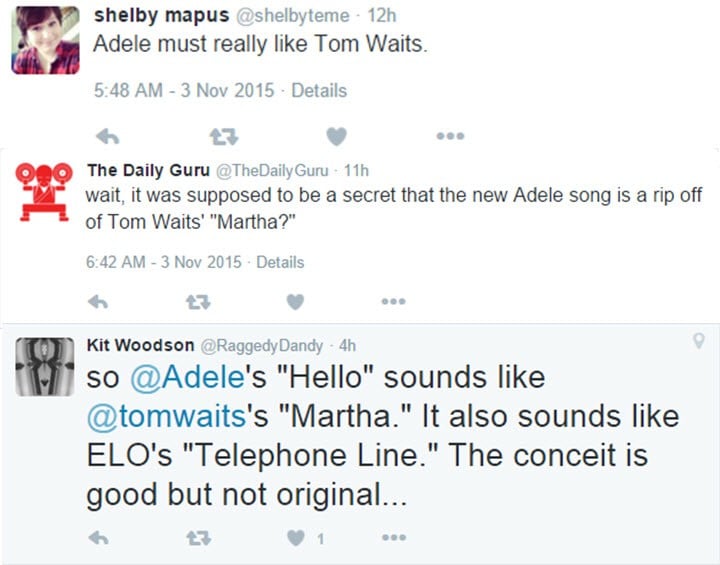 Waits' song featured in his album Closing Time and is a nostalgic, emotional ballad in which he places a fictional call to 'Martha':
By comparison, Adele's new single also includes a phone call to a presumed ex-boyfriend, and also has a similarly nostalgic tone:
Some of the lyrics do contain similar words, sure.
In particular, there's the fact that Waits' has a verse that includes the word 'hello':