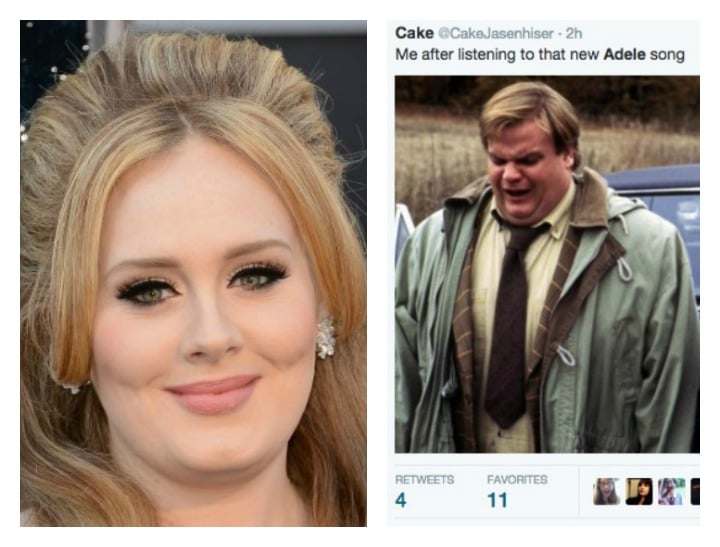 Get the tissues out, it's time to cry again. 
After a four year hiatus, Adele is finally back. The British songstress has a new album and the first song, Hello, has just been released.
If you're currently going through a sad break up (or had one in the past or even thought about having one at some stage), you may not feel like the luckiest person in the world. But you are. Because Adele's new album it is about to become the soundtrack to your life.
As anyone that experienced a break up following the release of 21 in 2011 will attest, this is a blessing in disguise. And you have our permission to ugly snot cry your way through this whole album.
Adele is back https://t.co/4imllPVzib

— Papito Lindo (@THATFAUXHO) October 24, 2015
Katy Perry heard it, just one time: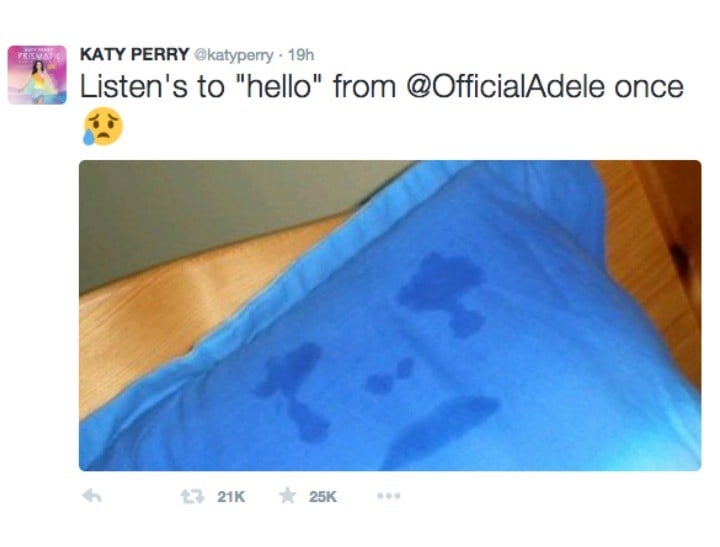 People are feeling it very, very hard: