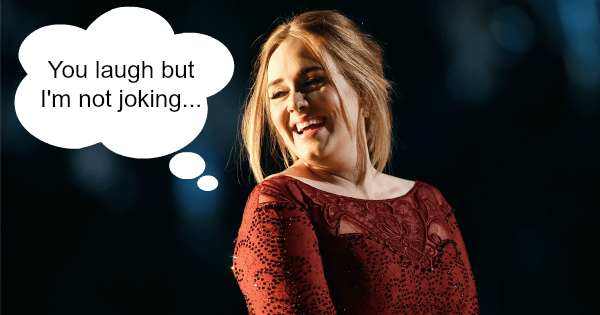 As anyone who's incubated a human life in their uterus can attest, being pregnant is no walk in the park.
Your breasts ache. You crave strange (often disgusting) foods. It's pretty much impossible to sleep, and your hormones go completely out of control.
But it turns out it's not just us mortals who suffer from pregnancy-related discomfort.
At a performance in Glasgow on Friday, singer Adele revealed she grew facial hair while pregnant with her son.
"When I got pregnant I had so much testosterone in me that I grew a beard," she joked to the crowd.