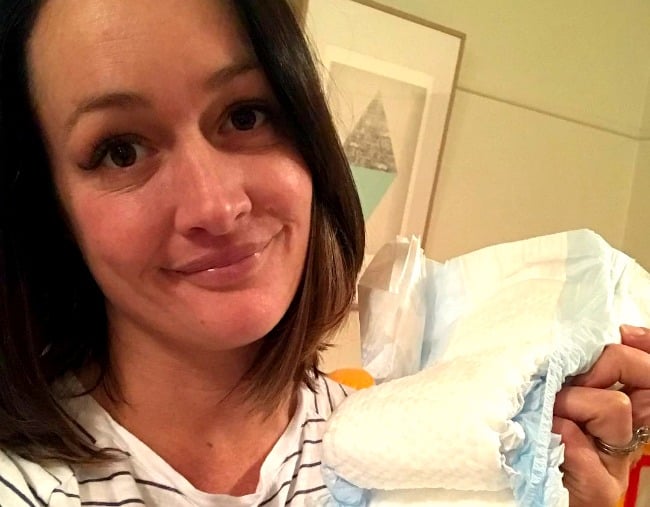 Sitting in her parked car next to a busy walking track, her bursting bladder threatening to give way any minute, Melbourne mother-of-two, Adele Barbaro, had a very difficult decision to make.
She had already exhausted the idea of peeing outside (there was a hockey game going on in the pitch next to her) and failed to find a public toilet closer to the walking track.
But in her immediate grasp were a few of her three-year-old son, Harvey's toddler-sized diapers.
Adele knew what she had to do.
Sharing her story with her 20,000 Instagram followers, Adele said that there were a couple of factors that led to this 'situation': she'd been trying to up her water intake to three litres a day – and had forgotten to go to the loo before leaving the house.
"As I drove away from home, I realised I hadn't been to the loo, which is usually part of my leaving-the-house-routine. But I didn't feel like I needed to go, so I carried on," she wrote in the caption of her photo.