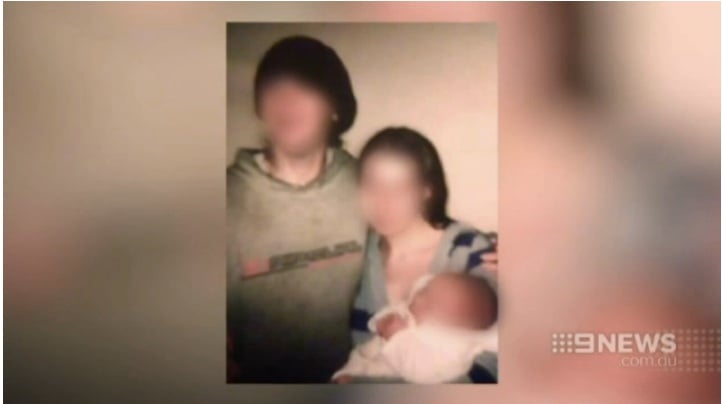 By SHAUNA ANDERSON
Warning: This post deals with themes of child abuse and may be distressing for some readers.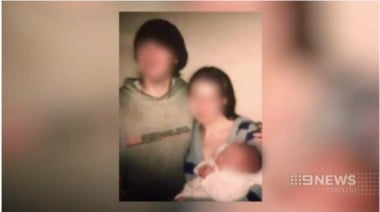 Update:
The parents of a four-year-old boy who was found just days from death after being locked in his filthy room have been jailed for at least six years.
Judge Paul Cuthbertson of in the South Australian District Court said what the parents had done to their boy was a 'disgrace', the Daily Mail reports.
He said in court that a doctor described the boy as looking like a concentration camp victim.
Previously, Mamamia wrote:
Squalid, stinking and filthy.
A room filled with used nappies and fecal matter.
A four-year old boy just days from death.
Another disgrace. Another shocking neglectful scene with horrors that simply should not take place in the Australia we know.
Another tale of a child agency letting down the most vulnerable.
Another life ruined.
And sadly it will bloody well happen again.
It has to stop.
This time a four-year old boy in Adelaide.
His parents in court yesterday facing charges of endangering their son's life.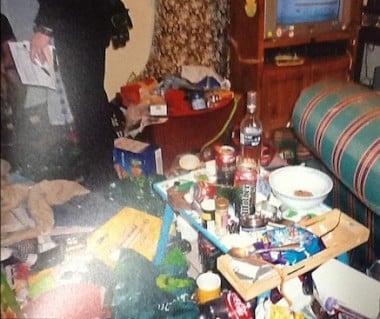 The court heard that the young boy – now aged five –was just 8.3 kilos when he was discovered by police. His parents fed him by sliding plates of custard or jelly under the door of the locked room he was kept in.
Not named for legal reasons the 28-year-old father and the 24-year-old mother pleaded guilty to the charges.
Nine News reports that the mother said she was too busy having sex to worry about her son.
"I've messed up, I've done the wrong thing. I know I shouldn't have thought about my man before my son,"
"I didn't associate with my child like I should have, instead I was too busy having sex with (her partner)."
Police discovered the little boy living in squalor when the mother called them to her home to report her partner for domestic violence.
What they found shocked them.
A four-year old boy starving. Locked in his room.
The court heard from doctors who said his dehydration level was at 10% and was two days away from reaching a critical level of 15%.
He was surrounded by his own used nappies. His own feces.
A bathroom filled to the brink with bags of garbage – the two adults in the house too high on cannabis or too drunk to be bothered to remove them.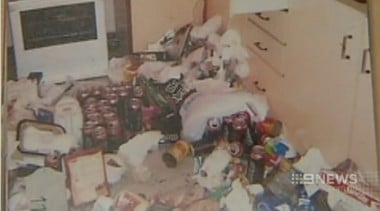 Hallways littered with bottles of alcohol, dozens upon dozens of empty cans of the high energy drink Mother.
Rotting food.
A toilet surrounded knee high by used toilet paper.
Officers had to literally wade through the rubbish to get into the house.
And an emaciated boy just four-years old.
His father was known to child protection services in Victoria because he had had another child removed from his care.
The court heard he had once caused the mother to miscarry an earlier pregnancy when he kicked her in the stomach.
But the father didn't see the neglect. He claimed that they 'actually fed him'.
"We actually fed him pretty much every day, in that room, by sliding the plates under there, so far as we could hear, he was happy," the boy's father told an earlier police interview reports The Daily Mail.
Nine News reports that while the little boy starved his mother posted images of meals she cooked on Facebook. Roast dinners – and chocolate desserts.
This same mother sat in court sobbing as a victim impact statement was read out by the foster parents who now care for the young boy.
They said that he has severe behavioural problems. Is still not toilet trained and hides food in his pockets. Terrified he will be starved again.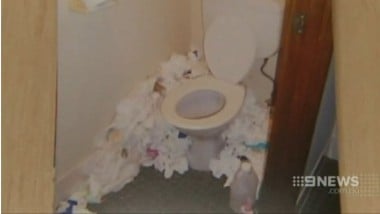 Now aged five he hates doors being closed.
For the first six months after his removal he would not come out of his room. Instead he would wait on his bed for someone to get him.
The court heard that he cannot control his emotions and sometimes punched himself in the head or runs into walls.
Since being removed from his parents over a year ago, the boy has had a significant number of decayed teeth removed and has limited language skills.
What is shocking is that this case is just one in a string of horrific child neglect cases throughout Australia – but in particularly in South Australia.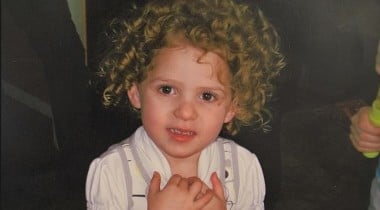 In the recent inquest into the death of South Australian four-year old Chloe Valentine we heard that the little girl – who died after her mother forced her to repeatedly ride a motorbike  – was the subject of more than 20 notifications to child protection.
The Conversation recently published a series on child neglect with Leah Bromfield the Deputy Director of the Australian Centre for Child Protection at University of South Australia writing "In 2012–13, there were 272,980 notifications to Australian child protection services – more than six times the number of notifications recorded in 1989-90 when national data collection commenced."
She says, "Australian child protection services are in crisis and struggling to cope with unsustainable demand."
Judge Paul Cuthbertson who presided over the case of this four-year old boy in South Australia yesterday demanded to know why agencies didn't rescue him sooner.
"You'd only have to see the child once to work out there was something wrong. You wouldn't even have to be an expert," he said.
But it seems it's the experts who are letting our children down.
The boy's parents will be sentenced in December.
If you need help contact the National Sexual Assault, Family & Domestic Violence Counselling Line – 24 hours: 1800 RESPECT or 1800 737 732