Footage has emerged of former professional soccer player Adam Johnson telling prison inmates he 'wishes' he'd raped his 15-year-old victim.
The 29-year-old from Britain, who won the FA cup and Premier League championship during his stint with Manchester City from 2010 to 2012, is serving six years for having relations with a teenager in January 2015.
In the video, The Sun reports Johnson and a fellow prisoner had the following conversation:
Prisoner: "How long you got, six years 'int ya?"
Johnson: "Yeah."
Prisoner: "And you never even f***ed the bird?"
Johnson: "I didn't even get my c**k out."
Prisoner: "It's not like you f***ing raped her or wot like that?"
Johnson: "No, I wish I f***ing did for six years."
Johnson pleaded guilty to one count of sexual activity with the girl and one count of grooming, but denied two further counts of underage sexual activity at his trial in February 2016.
The court also heard Johnson demanded the girl, who was 14 when the pair first began communicating, send naked photos to his phone.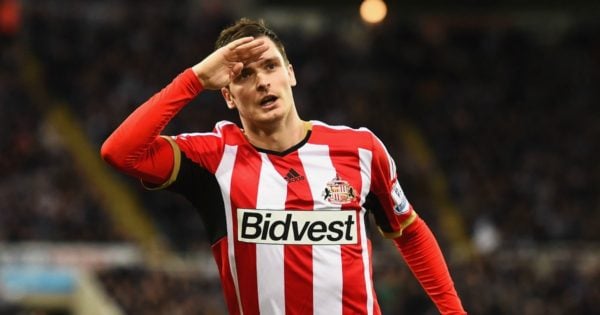 Despite telling jurors at the time he was "ashamed" of his actions which he "wholeheartedly and unreservedly" apologised for, in the video Johnson told fellow inmates he was only imprisoned because of his high profile.
"I would have got a caution at the police station. They might not even have charged," he said.
"If I wasn't who I was, he (the girl's dad) wouldn't have gone to the police station. I didn't even get me c**k out or f*** all."
The ex-athlete went on to blame women who report sexual assault for being too drunk to consent.
"How many birds have you gone back with who've been p***ed, you've been p***ed, f*** them?" he said, adding: "If they say, 'I can't remember what happened' you're f***ed. D'you know what I mean? You get done for rape."
During the time Johnson was sexually assaulting the teenager, his then-partner Stacey Flounders was pregnant with his baby girl, Ayla.
They have since separated.