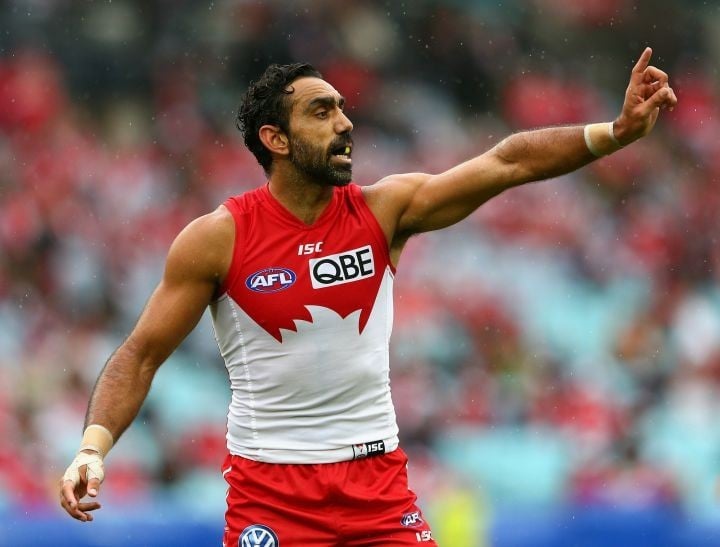 In September, after 18 years and 372 games, Adam Goodes retired from AFL.
Throughout his career, the dual Brownlow medalist and former Australian of the year was outspoken about many issues faced by his fellow Indigenous Australians.
When he was booed by rival football fans during a match, it triggered a sadly necessary national debate about racism and the role that race plays on and off the sporting field in Australia.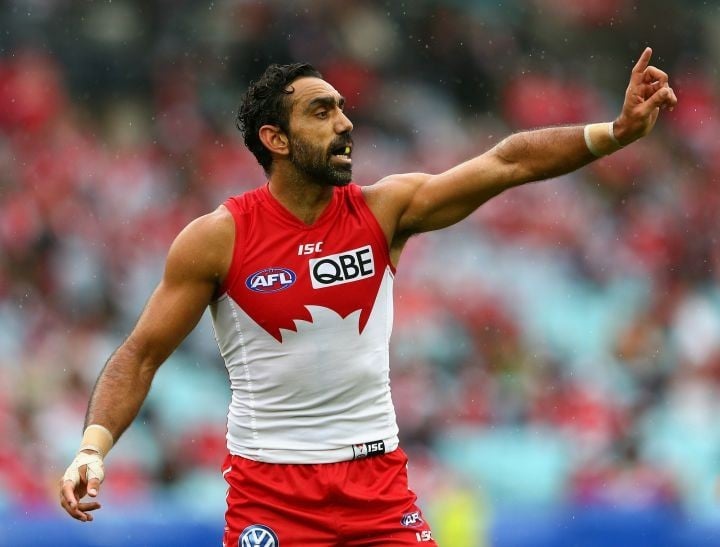 Goodes has retreated from football almost silently. He opted not to run the traditional lap of honour that retiring players take around the MCG and he has kept a low profile since his final game.
After a brief media hiatus, the former Sydney Swans player has spoken exclusively with Sydney University's Honi Soit discussing his career, racism and his future plans, with Indigenous student journalist and activist, Georgia Mantle.
Goodes revealed that he knew he would retire about two months prior to the season finishing; the racism he was forced to endure was, he said, a contributing factor in his decision.
"I think it's one of many reasons. You know obviously my stand on racism is that it's unacceptable and that we should always stand up to it," he said.
"And obviously with all the booing and everything, that was another piece of the puzzle that made my decision quite easy."
He explains that after the incident he chose to go "out bush", to re-energise and heal his wounds.
"I just needed to be around people who really understood how it felt to be in that position," he said.
"I just figured that, for me to get the best out of myself and do the right thing by myself, I really just needed to step away and find out what I really wanted to do.