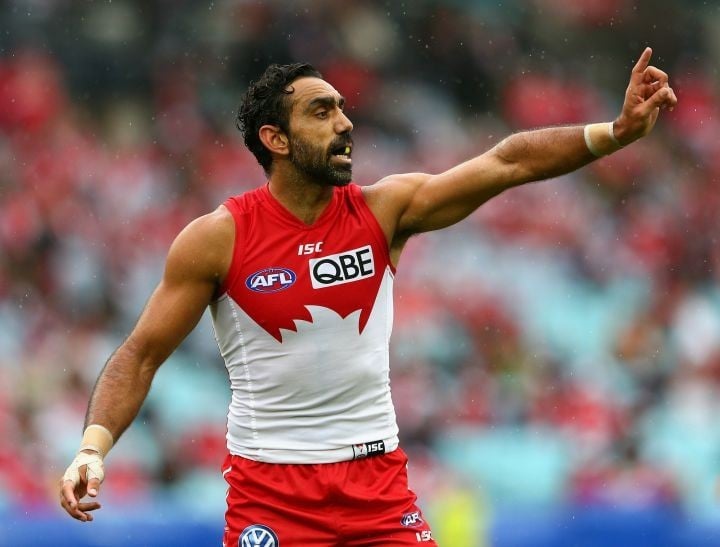 In September, after 18 years and 372 games, Adam Goodes retired from AFL.
Throughout his career, the dual Brownlow medalist and former Australian of the year was outspoken about many issues faced by his fellow Indigenous Australians.
When he was booed by rival football fans during a match, it triggered a sadly necessary national debate about racism and the role that race plays on and off the sporting field in Australia.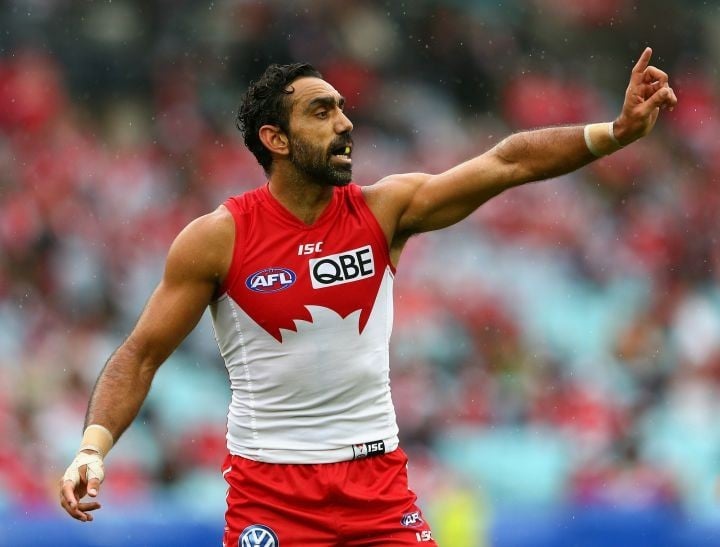 Goodes has retreated from football almost silently. He opted not to run the traditional lap of honour that retiring players take around the MCG and he has kept a low profile since his final game.
After a brief media hiatus, the former Sydney Swans player has spoken exclusively with Sydney University's Honi Soit discussing his career, racism and his future plans, with Indigenous student journalist and activist, Georgia Mantle.
Goodes revealed that he knew he would retire about two months prior to the season finishing; the racism he was forced to endure was, he said, a contributing factor in his decision.
"I think it's one of many reasons. You know obviously my stand on racism is that it's unacceptable and that we should always stand up to it," he said.
"And obviously with all the booing and everything, that was another piece of the puzzle that made my decision quite easy."
He explains that after the incident he chose to go "out bush", to re-energise and heal his wounds.
"I just needed to be around people who really understood how it felt to be in that position," he said.
"I just figured that, for me to get the best out of myself and do the right thing by myself, I really just needed to step away and find out what I really wanted to do.
"To be honest, I didn't want to come back. But you know I did. And I felt better when I did."
He said that the support of his community, his family, his partner and his footy club made things a lot easier.
"Obviously the booing didn't stop, but I was able to be a lot stronger mentally and physically to deal with that for the last couple of months, knowing that it was going to be my last couple of months."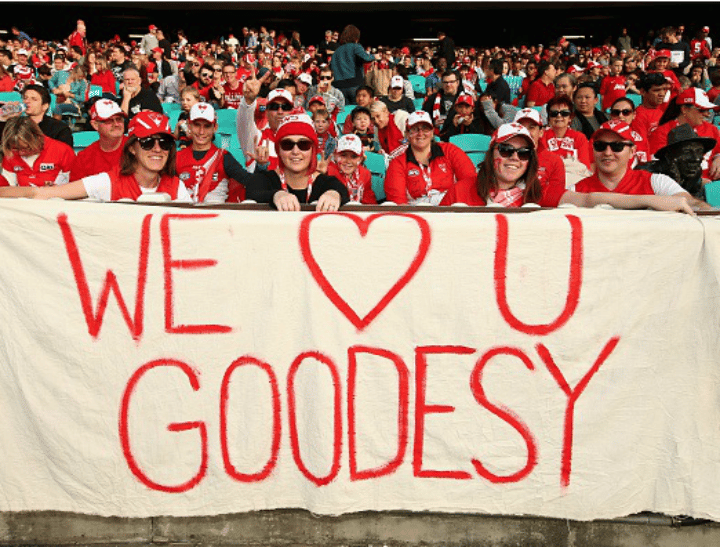 He went on to explain that his choice to take such a strong stance on racism was a personal one, but certainly not a unique one amongst prominent Indigenous Australians.
"I don't think there's too many Aboriginal people out there who are successful that don't want to help make gains for our people," he said.
"It can be quite confronting and the load that you can bear on your shoulders can be quite heavy."
On this front, he said the media have a role to play in supporting the Indigenous community by steering conversations about race in a positive direction and ensuring that they remain productive.
"You can't control the media, you have to work with media to get your message out there and you just hope that there's enough good honest reporting and people in the media that can get that job done."
Waleed Aly on the debate that followed Adam Goodes' war cry (post continues after video):
Now that he's finished with football, Goodes says he is planning to keep up the fight, but first he will take a well-deserved two-month holiday with his girlfriend.
"I'm really excited about that," he said.
"I'm still going to keep up the fight for saying no to racism and making sure that we get constitutional recognition for our mob, and still going to be fighting hard for white ribbon, and really helping men take responsibility when we try to stop domestic violence against our women and our communities."
As an ambassador for Recognise, constitutional recognition for Indigenous Australians is high on his list of priorities.
"This document has so many things in it that don't work for our people," he said, "And the biggest thing obviously is that it doesn't recognise us, and there's still parts of it which are racist to minorities in this country."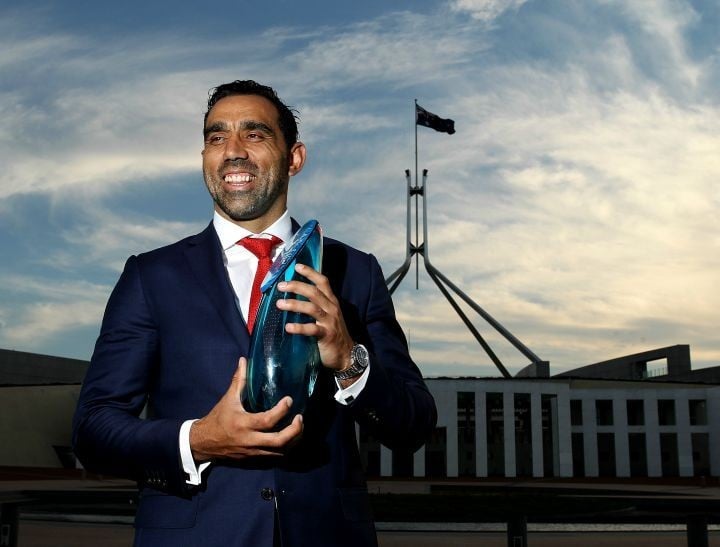 He said that while sport was an important avenue to give opportunities to young Indigenous Australians, education was the way forward.
"Education is the way forward for me. We need as many of our kids starting school, going to school, doing their homework, and giving them the best opportunity to do whatever they want to do," he said.
"I can already see the Indigenous leaders coming through that are so skilled, so educated, often in sporting arenas, that are doing so many great things out there in the community.
"There's no better time to be an Aboriginal person in this country, with the amount of opportunities, commercially and individually, and I think the responsibility is now on us and our mob to help educate ourselves to make sure that we can start to take up some of these fantastic opportunities that our people have got."
You can read the interview in full on the Honi Soit website.