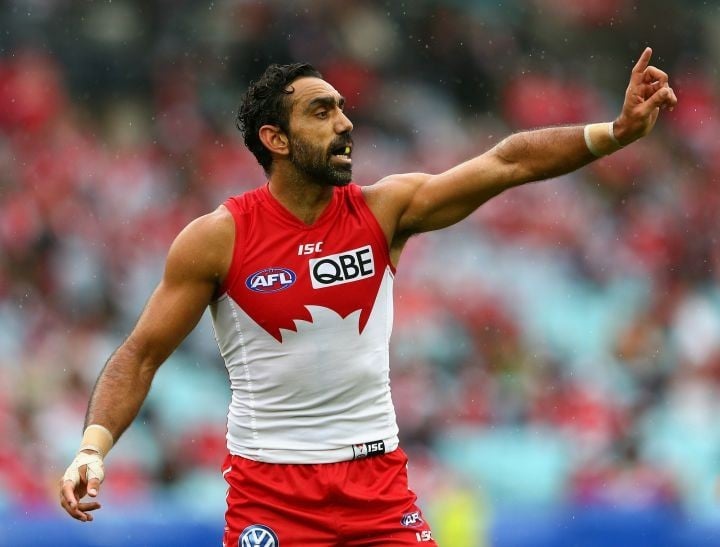 Adam Goodes needs to "stop playing the race card".
I've heard this said so many times these past few days as the ugly debate continues to rage around the indigenous AFL player who has taken leave from the game after persistent booing from the crowd whenever he touches the ball.
I know nothing about sport, but this isn't just a sport story. This is a story about racism and bullying and the absolute worst of people trying to hide behind sport as an excuse to be appalling and drive a good man from the field. And then? When they're called out? They blame Adam Goodes. They say his behaviour is what caused people to boo him. Even though there's no other player in AFL history who has had to endure such relentless and persistant booing that he's been forced to stop playing. Not even the most controversial or unpopular players in this or any other game. The first and only player to be so relentlessly plagued by booing is an indigenous player who has dared to defend himself and his people against racism. A proud man who has refused to be bullied or shamed into silence.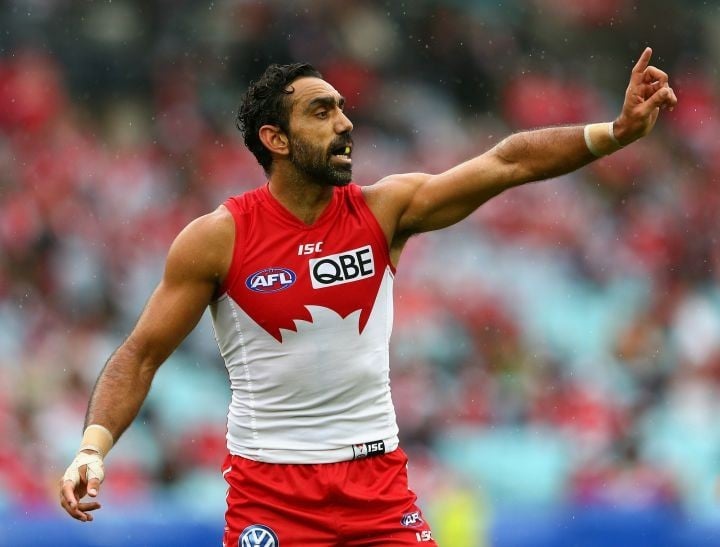 Don't listen to me. This is the shared opinion of countless sporting commentators, coaches, club and match officials and the AFL players association who have all condemned it. They have all acknowledged that racism is at play here. The AFL community have been meeting all week to work out how to stop the booing. To stop Adam Goodes being taunted and vilified by a crowd who don't like it when an indigenous man speaks up.