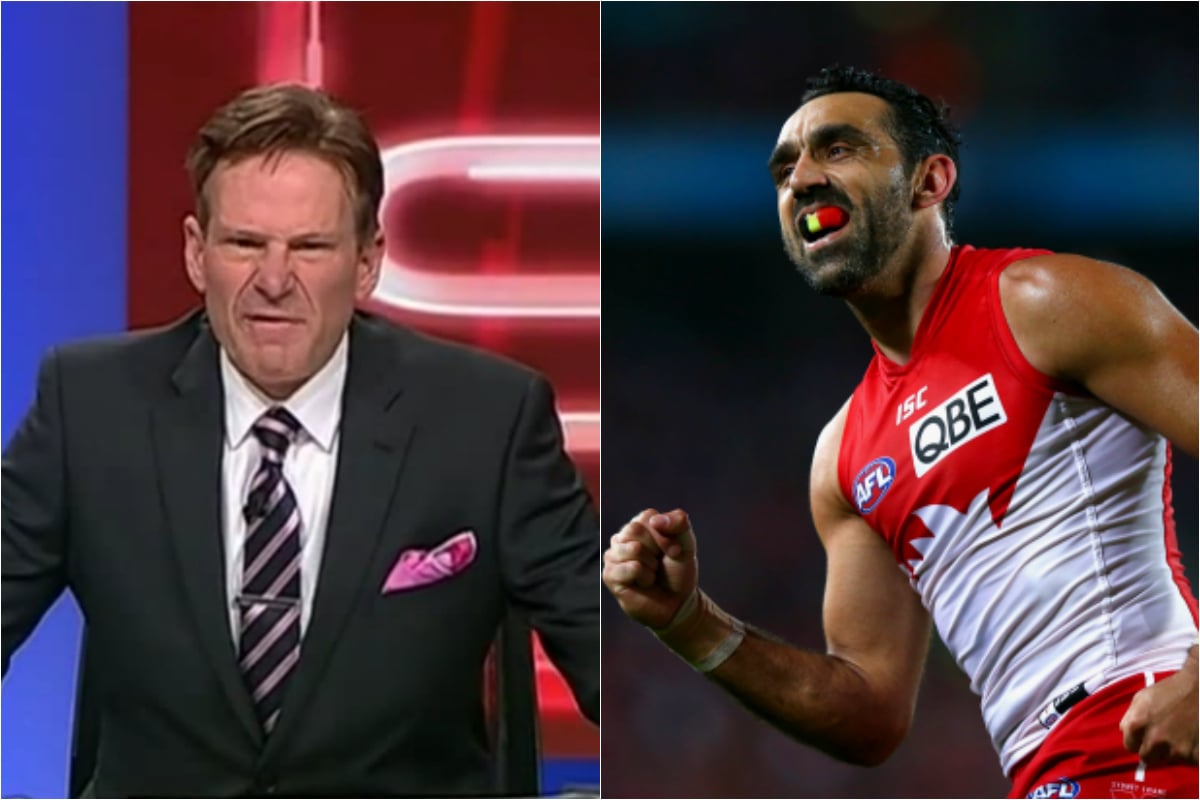 On Thursday night, Australia was presented a harrowing portrayal of our treatment of Adam Goodes, a proud Indigenous man, in the last three years of his AFL career. Specifically, the racial vilification he endured.
The Final Quarter, which goes for 72 minutes, follows a timeline narrative format walking Australia through the three years prior to Goodes' retirement from AFL in 2015.
From the incessant "booing" of Goodes, a Sydney Swans player, to the racist reaction to his "war cry" celebration during the 2015 Indigenous round, the documentary presents the mere facts of what was said at the time by the media.
Goodes' actions and Australia's polarised reactions became fodder for every talk show, newspaper and opinion column nationwide. While a lot of Australians decried the racist comments made at the time, there were many high profile media personalities that continued to criticise the AFL great through racist remarks.
Here's the trailer for The Final Quarter, available now on 10play. Post continues after video.
Eddie McGuire, Sam Newman, Miranda Devine, Andrew Bolt and Alan Jones in particular featured heavily in the documentary, just as they featured heavily in media conversations of Goodes at the time.
On Friday a number of those journalists who were implicated in the Adam Goodes documentary have responded to their portrayal.
Sam Newman, who was condemned on social media as the documentary went to air for his racist comments about Goodes, hit back against his critics.
"Heartfelt thanks for enlightening comments by my fellow Australians on Goodes doco. Would love to have been part of conversation, but wasn't allowed. Glad I could help 10's flagging ratings. Keep comments coming, please," Newman posted to Twitter.
Heartfelt thanks for enlightening comments by my fellow Australians on Goodes doco. Would love to have been part of conversation, but wasn't allowed. Glad I could help 10's flagging ratings. Keep comments coming, please. #channel10 #AdamGoodes ????????????????

— Sam Newman (@Origsmartassam) July 19, 2019