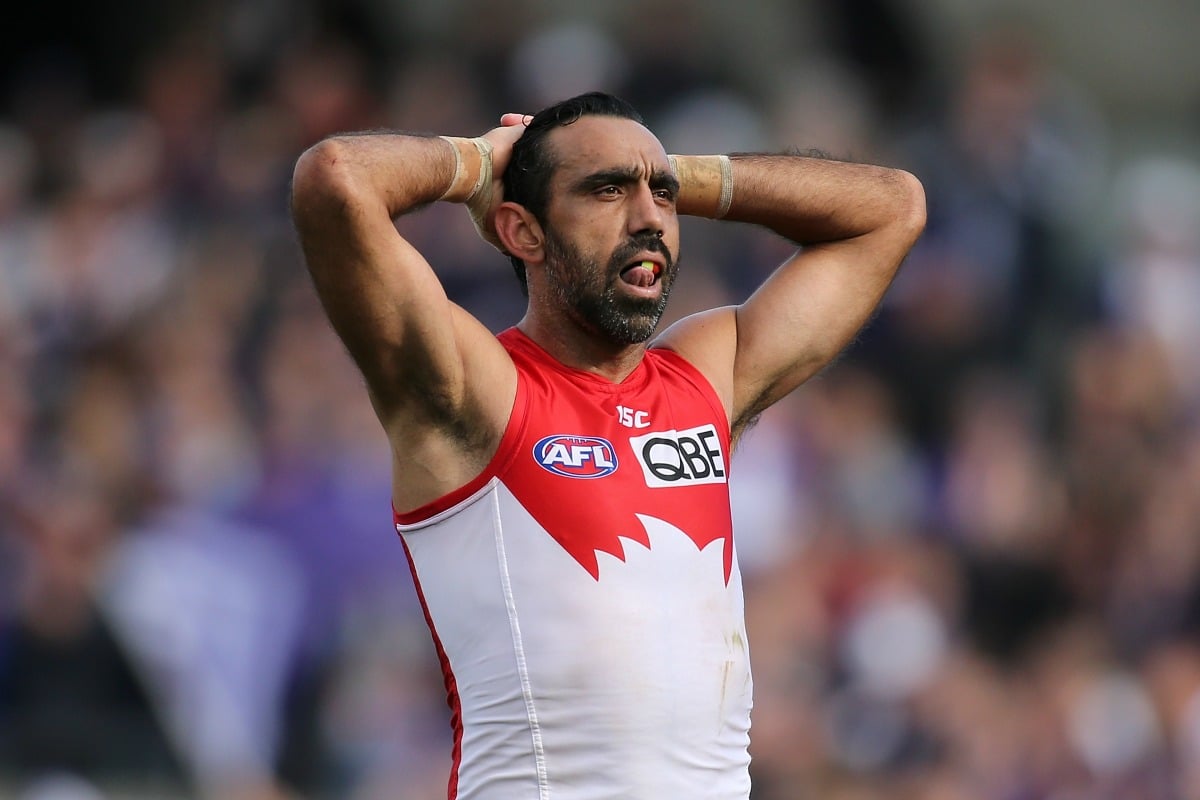 Today I feel embarrassed by Australia.
I feel ashamed by what Australian media personalities and entire stadiums of AFL fans did to 2014 Australian of the Year and dual Brownlow Medallist Adam Goodes in the final years of his career.
However while watching The Final Quarter, the documentary which revisits the unacceptable treatment directed at Goodes, I also felt proud.
You can watch The Final Quarter trailer here. Post continues after video.
I felt proud of the way Goodes handled himself during an unrelenting and insensitive three years of heightened racist slurs and vilification directed solely at him, and him alone.
He was calm, resilient and classy; something his opponents and attackers were not.
After a lifetime spent copping racial bullying for his Indigenous heritage, Goodes decided enough was enough in 2013.
After a 13-year-old girl's sideline slur of "ape" during the AFL's Indigenous round, Goodes spoke of his disappointment in an Australia that made it okay for a young girl to be socialised in an environment where this kind of racist attitude could so casually be vocalised.
Australia didn't like his strong stance towards defending his culture and calling out racism, and they sure as hell let him know it.