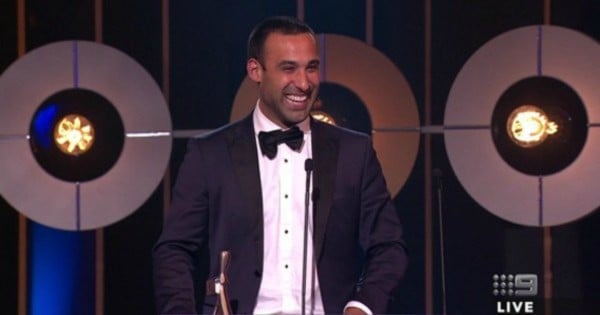 Presenter of Better Homes and Gardens, Adam Dovile welcomed a brand new baby girl to his family just three weeks ago.
Normally the more stoic type, the birth of his daughter, Arabella Jacqueline Dovile, saw Dovile in an emotional state.
Wife, Lisa Lamond, with whom Dovile won House Rules in 2014, told New Idea, "I've never seen Ad cry in seven years, but a few tears were shed that day."
According to Dovile himself, his wife's words were an understatement, and the new dad was astounded by the birth of his daughter.
"I will never forget that first moment when Arabella came into the world. That's an image I will carry with me until the grave. I was a blubbering mess."