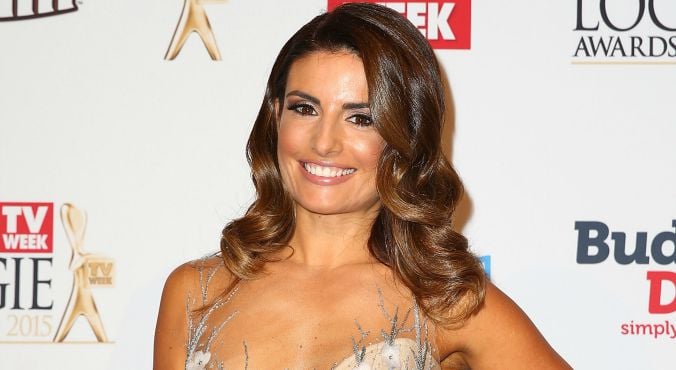 Image: Getty.
It might be winter in the real world, but it's always sunny in Summer Bay — and one of Home and Away's most popular faces now has hair to match.
Ada Nicodemou, who plays Leah, gave her long, dark hair a shorter, lighter makeover this weekend, and it's giving us some serious beach vibes.
RELATED: Ada Nicodemou reveals her clever trick for applying fake lashes.
The actress shared the results on Instagram, writing, "Just got a new colour and cut, thanks @rosesaffioti".
A little further Insta-stalking tells us the 38-year-old mum of one has recently returned from a health retreat, so we can't blame her for being inspired to make a change.
Ada's not the only high-profile lady shaking things up in the hair department lately. (Post continues after gallery.)
Ada Nicodemou on Instagram
Sucker Punch star Vanessa Hudgens has bid adieu to her short, choppy bob in favour of long extensions. And when we say long, we mean looooonnnnnng. This is the dictionary definition of mermaid hair.
"Bye short hair," the actress wrote, shortly after unveiling her longer look on Instagram.
RELATED: Natalie Imbruglia's latest hair change may leave you feeling torn.
As if you couldn't tell from the ecstatic look on her face, Hudgens says she's "so happy" with her extensions — and clearly she's feeling the Pocahontas vibes, as she captioned one 'after' shot, "Can you paint with all the colors of the wind?"
Rounding up the hair changes today is actress Olivia Munn, whose ebony-coloured hair now has lashes of bright purple throughout it.
This wasn't a spur-of-the-moment decision; the Magic Mike star is starring as the violet-haired superhero Psylocke in the upcoming X-Men: Apocalypse, so it's just one of the perks of the job.
However, we reckon she should keep the purple — it looks awesome.
Want more celebrity transformations? Check out the gallery below.
The best celebrity hair transformations