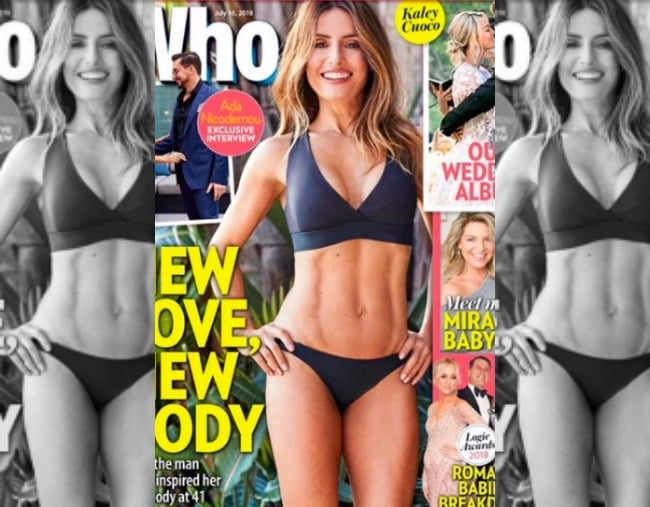 Ada Nicodemou is 41.
She is Home and Away royalty.
She is an Aussie treasure.
And, as I learned about 42 seconds ago, she is the proud owner of the most kickarse body I have seen.
Before I become distracted in talking about her abs, let me get some of the important stuff out of the way: Ada's "new body" is on the cover of Who magazine this month. Accompanying the photos of aforementioned new body is an exclusive interview about her eight-week fitness and exercise regimen.
"A ton of hard work, self-discipline around diet and alcohol and belief can get you amazing results regardless of how old you are," the actress, who has graced Summer Bay for 18 years now, wrote in an Instagram post.
Okay, now, back to the abs.