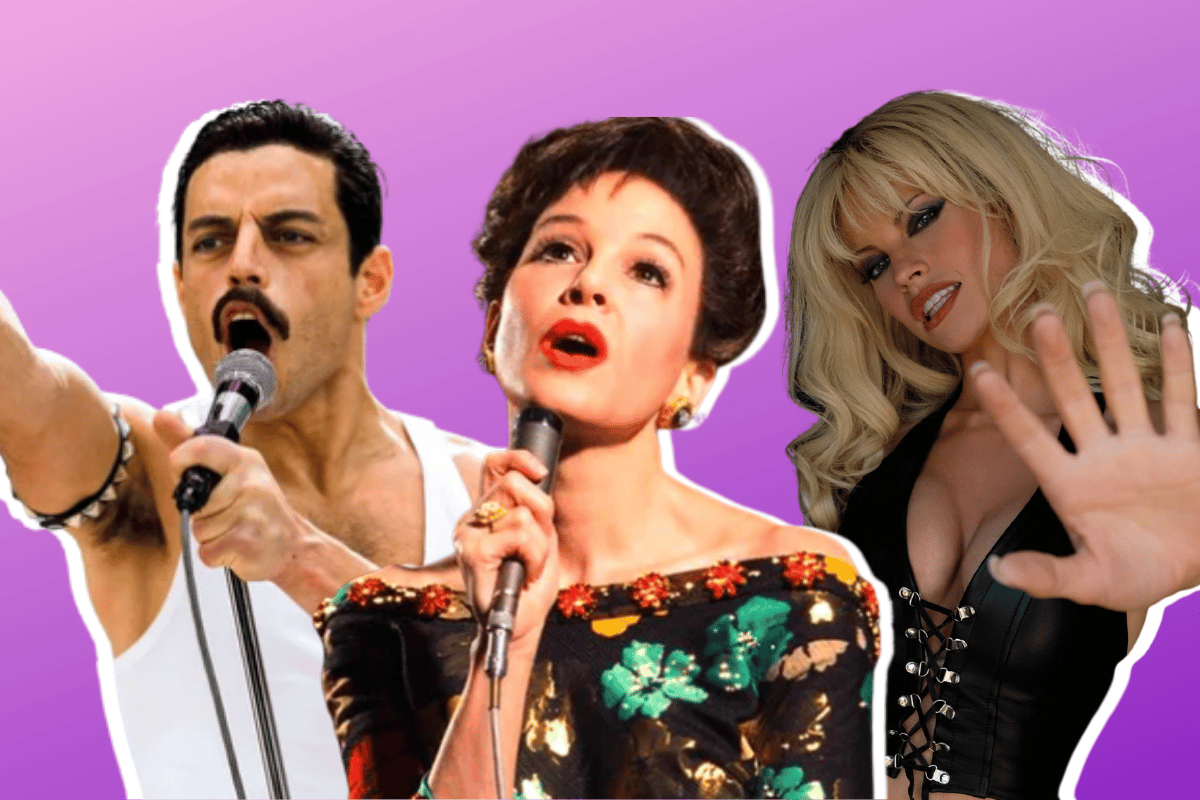 Whether it's a limited TV series of big blockbuster film, any acting role comes with its challenges. 
But playing a real-life person (and particularly a famous one at that) can make things a bit more difficult for actors. 
Not only do they have to do all the research and learn lines, but they also have have to master the way the person looks, walks, talks and in some cases even sings.
Watch: The auditions that scored actors their leading roles. Post continues below.

It's something Lily James and Sebastian Stan, surely know all too well as they prepare to play Pamela Anderson and Tommy Lee in the upcoming Hulu series Pam and Tommy. 
The network released two photos of the actors over the weekend. And it's fair to say, the internet is low-key loosing its minds over the eery resemblance. 
Here's a peek at Pam & Tommy, coming to @Hulu. Based on the true scandal that started it all, featuring Lily James, Sebastian Stan and @SethRogen… ready to rewind? #PamAndTommy pic.twitter.com/4ctdKYEm9F

— Pam & Tommy on Hulu (@pamandtommy) May 7, 2021