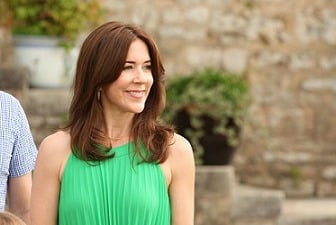 There are some pretty big names being thrown around.
Channel 10 has confirmed it will bring the fairy tale story of Princess Mary to the small screen next year and there's been plenty of buzz around who will play her.
Australian Women's Weekly reports that Aussie actresses Margot Robbie, 24, and Rose Byrne, 35, are the front-runners. And they will have some pretty big (and royal) shoes to fill.
The movie will retell Mary's beautiful love story.
The royal couple, who met at a Sydney pub, married after four years of dating and are now parents to Prince Christian, Princess Isabella, Princess Josephine and Prince Vincent.
Mary: the Making of a Princess is expected to start filming next year.
Who do you think would make a good Princess Mary? 
SCROLL THROUGH the gallery for more pictures of Princess Mary and her adorable family...