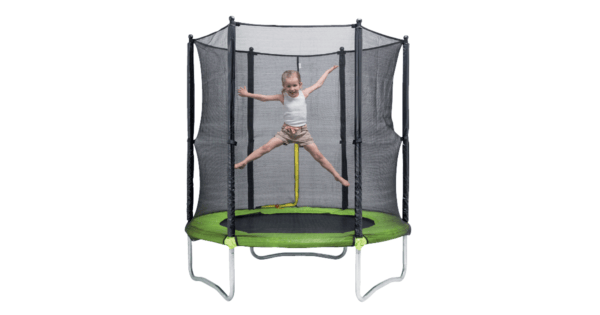 In case you hadn't noticed, December 25 is now lurking dangerously close (seriously, wasn't it May just last week…?).
Unless you're the type who starts their Christmas shopping as soon as the New Year celebrations wind down, chances are you're desperately brainstorming present ideas for the entire family right now. No pressure at all, right?
Here's the good news: we've found eight fun gift ideas for everyone in the family that'll keep them active and entertained all summer long. And, to make life even easier, they can all be found in the one place – Amart Sports.
1. Jumpmaster 6ft trampoline ($199.99, Reg $249.00).
Trampolines have always been a childhood favourite – and thanks to the various trampolining parks springing up around the country, they're having a bit of a renaissance right now.
The Jumpmaster comes with a tall, padded enclosure, so you don't have to worry about little legs being caught in rusty springs. Also, bouncing on a trampoline can do great things for your fitness as an adult, so in that sense it's secretly a gift to you too. (Don't worry, we won't tell.)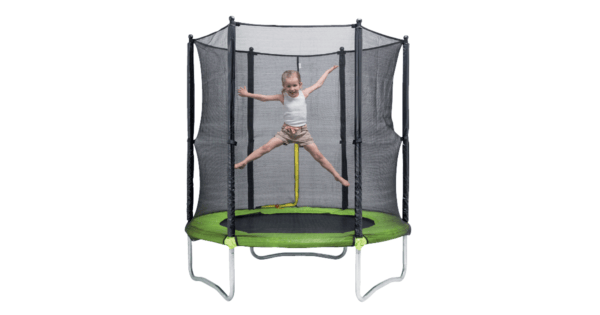 "It's secretly a gift to you too." Image: Supplied.
2. Nitro kids' bikes (from $99.99).
Video games come and go, but bikes are forever - and teaching your kid to ride one is a classic parenting rite of passage (scraped knees and all).
The Nitro kids range carries bicycles in a number of colours and sizes for children aged from three to 10 years - and yes, some of them have streamers on the handlebars.