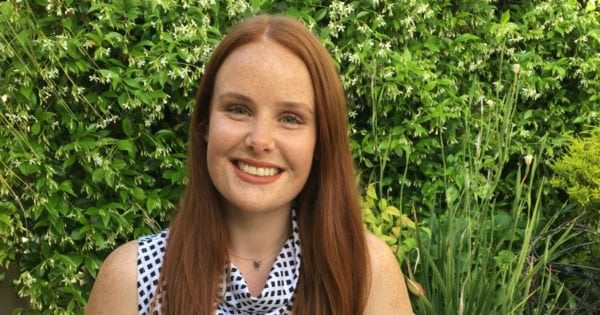 In a world where blinding white smiles are everywhere we turn, from our television screens to our Instagram feeds, sometimes we're in need of a little bit of a reality check. Because when it comes to our teeth, there's really nothing more beautiful than an authentic smile.
It's real and it's you. And there's no reason we shouldn't feel good about ourselves and our natural beauty.
After all, life is about having the confidence to just let go and enjoy the moment. To be able to laugh and smile and not hold back. To enjoy life to the fullest and not worry about our smiles.
So, three Mamamia writers, including myself, decided to try something new that's right on trend: Activated charcoal toothpaste. Yes, it exists and we gave it a spin. We tried the new Pearl Drops Instant Natural White with Charcoal Toothpaste to see if it would help.
This meant swapping out our regular toothpaste to try Pearl Drops' latest charcoal innovation - a natural ingredient with a long history of detoxifying and cleansing benefits. It's said to help draw out impurities and protect against stains (yes please). It also contains 77 percent natural origin ingredients, which means it's a more natural way to whiten your teeth.
Here's what we found:
Valentina Todoroska - Deputy Head of News.