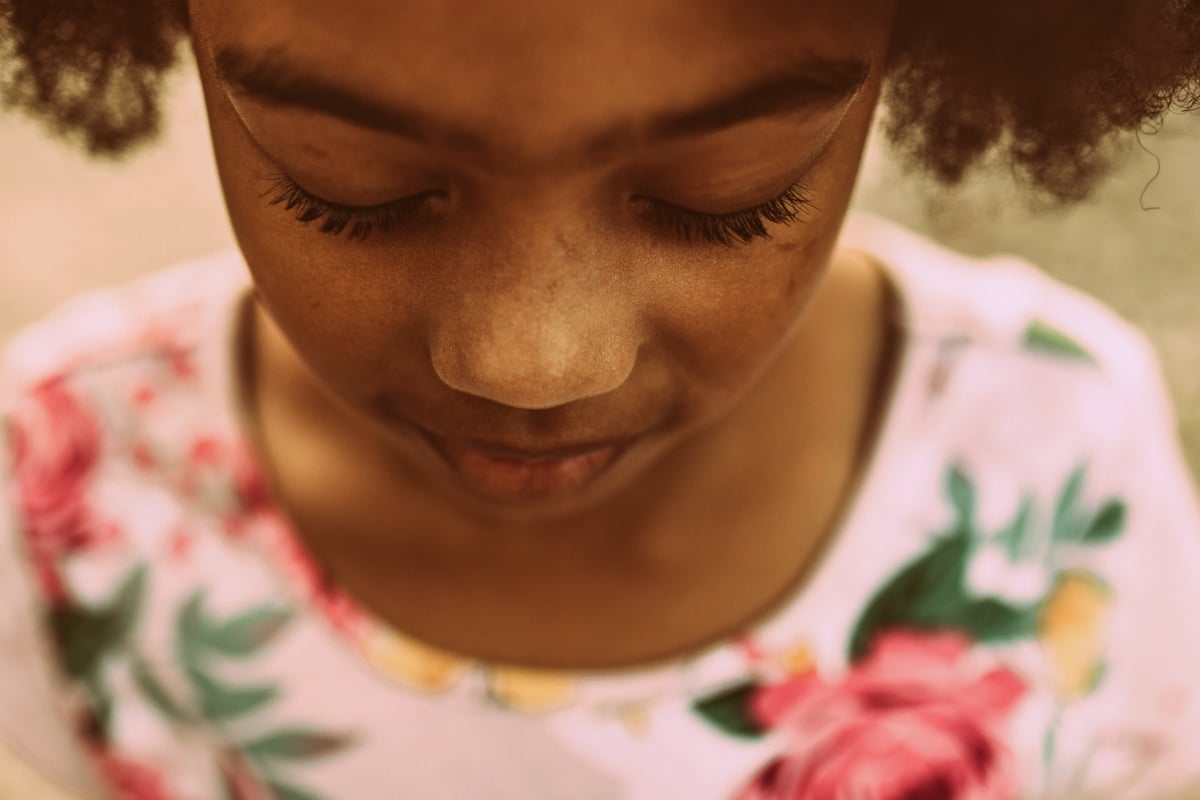 This post deals with family violence, and might be triggering for some readers.
At my grandmother's, I played with a tin dollhouse, painted cream with green shutters and roof, the chimney planted dead centre on the peak. It was a two-story model. Downstairs a living room, kitchen, and pantry.
Upstairs, a bedroom opened onto a cobblestone patio. I rearranged the furniture according to my shifting moods but always positioned the bed under a window, headboard facing the verandah. I longed to shrink into that tin house, curl up on the plastic comforter, in front of windows that did not shatter.
WATCH: Women and violence: the hidden numbers. Post continues below.


I bent over my bed, packing for a weekend meditation retreat. Clothes were strewn on top of the covers, a suitcase open amid the clutter. My mind wandered.
From the anticipation of pulling into the retreat centre driveway toward the verandah that overlooked well-tended gardens… to a hope that the cook had improved his vegetarian fare… to the taste of veggie burritos my sister Leslie had once fixed for me, adding so many jalapenos I had begged for antacid.
And hadn't Wayne mentioned her the last time we talked long distance? I straightened, cocked my head, and dropped a t-shirt mid-fold. What had he said? Dad smacked Leslie?
My brother had relayed the incident on many occasions, but the words had aroused no curiosity. I was inured to exaggeration and to the violence embedded in the stories. Our family language was peppered with "snatched her from here to Sunday," "like to wring her neck," and "just wanted to kill that boy."
Especially when cousins and siblings reminisced about growing up around Dad. I contributed little, my memories scant beyond fragments about visits to our grandmother's house. But the stories were meant to be funny, so I snickered on cue.