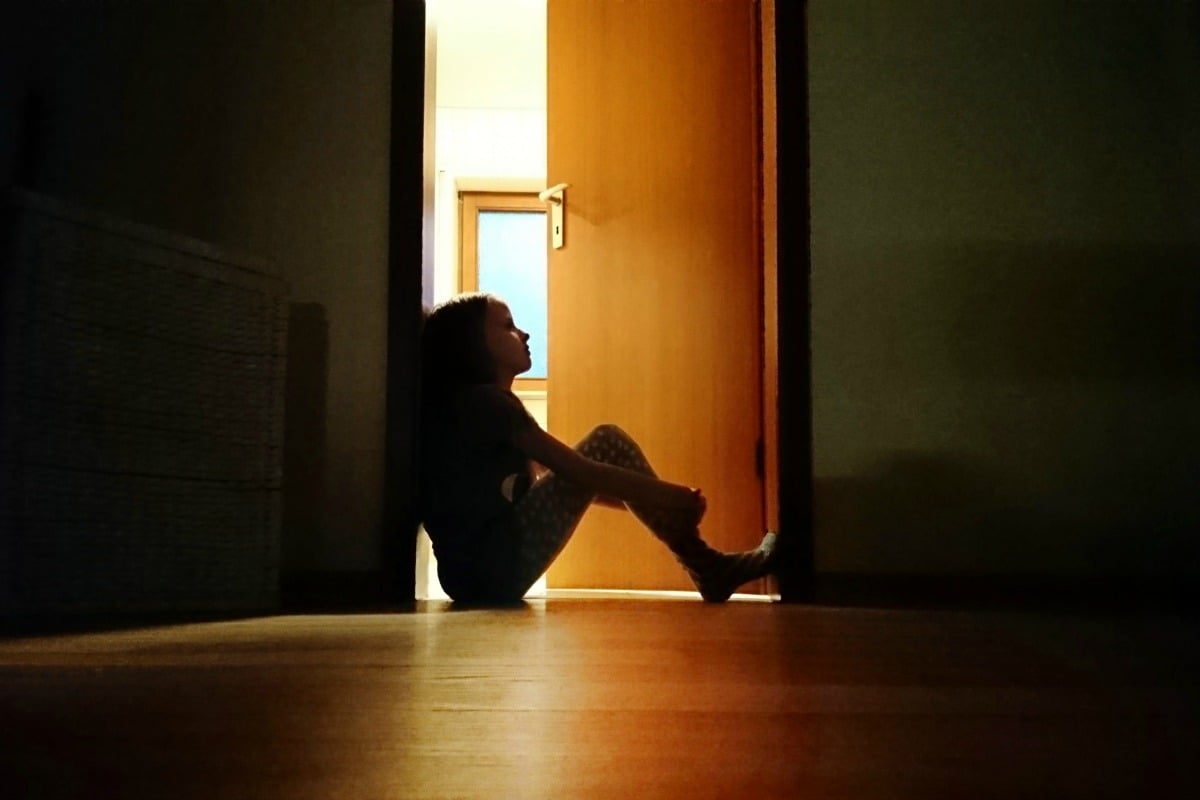 Content warning: This post deals with abuse, and might be triggering for some readers. 
My eight-year-old is the kind of kid every adult loves.
She'll have a conversation with you about anything, share her ruminations on life, and show you the latest contortion poses she learned from YouTube. She's got a smile that lights up any room and, though many things are tough for her, she works harder than anyone else I've ever met.
Relationships with other children, however, don't come very easily. She's not very adept at reading social situations and, while she craves closeness with her peers and is desperate to be liked, it has proven very difficult for her to form lasting friendships.
Her empathy and need for peer approval make her an easy target for abuse and bullying. Much like me, when I was a kid.
Watch: The signs of an abuser, told through his victim's phone. Post continues below. 
She's been used as a pawn between other girls, made to believe she's responsible for fixing their friendship troubles, fed conflicting stories from both directions and unable to decipher the truth.
She's been involved in toxic friendships, where her so-called friends demand things of her that make her uncomfortable — from giving them her toys to showing them her underwear — and are unpredictable in their affections to her.
Lizzie was one such friend, and over time (and through many tears) my daughter came to realise that, as much as she had compassion for Lizzy, the girl did not mean her well or wish to be a genuine friend. The two are in the same grade at the same school, though, and their paths still cross from time to time.
This year, my daughter began talking about her new friend, Nina. I knew Nina's mother from a parent-school committee, and the girls seemed to be building a genuine friendship. The two of them really seemed to have fun together, and I was happy for my girl. They had a play date one weekend and planned a sleepover for school vacation week.
Red flags come at unexpected times.
A few days before the sleepover, my daughter came to me as I was making dinner.
"Mum, I'm worried about the sleepover with Nina," she said as I cut up hard-boiled eggs at the kitchen counter. My daughter worries a lot, and her anxiety is the same when she's worried about what she'll eat for dessert tonight as when she's worried about an axe murderer coming to kill the whole family, so I didn't quite know what to expect when I asked her why she was concerned.