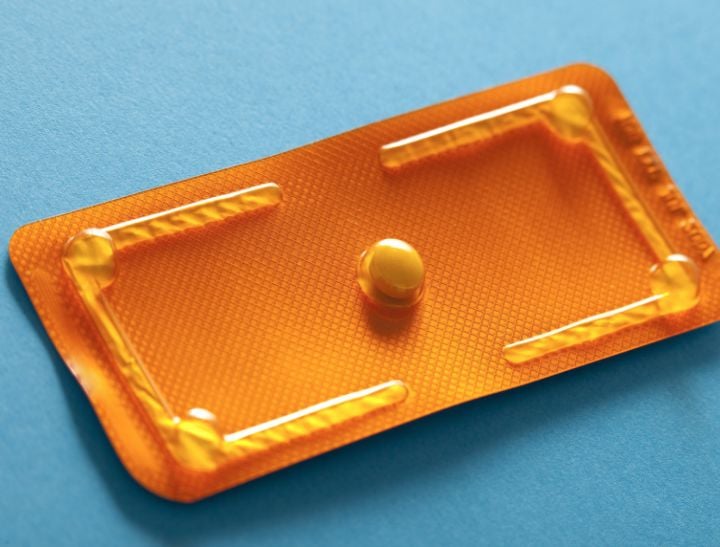 Bravo. Anything that opens up access to abortion without shame or difficulty deserves recognition.
For many women the decision to undergo an abortion is difficult enough without the accompanying fear of having to attend an abortion clinic to add to their concerns.
For other women in rural areas or remote regions, accessing abortion is practically impossible.
But a new Australian medical service is hoping to help stop that and give women back the choice to have their abortion comfortably, safely and on their own terms — without even having to visit a doctor or pharmacist.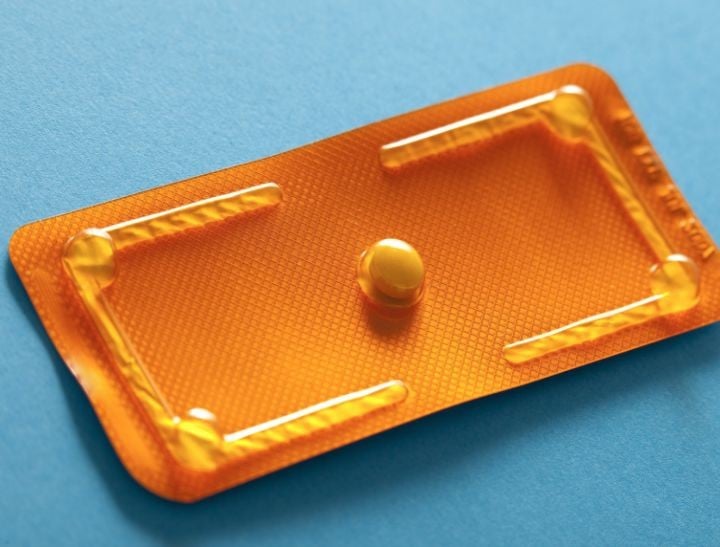 The Tabbot Foundation has started "over the phone" abortions – where a woman can access a clinic via a series of phone calls and then have abortion medication posted to them.
The only in-person consultation needed are an ultrasound and a blood test at a local clinic — preferably a bulk-billed one.
The service aims to halve the cost of abortion.
Fairfax Media reports the procedure, offered to women up to nine weeks into their pregnancy who do not experience severe periods, should dramatically improve access to pregnancy termination.
You can watch Mamamia Associate Editor Georgina Dent talk about the abortion pill below. Post continues after video.
Offered by the Tabbot Foundation (named after Tony Abbott, who was health minister when RU486 was approved after he tried to veto it, and Tanya Plibersek, who publicly funded the drugs in 2013) a spokesman told Fairfax Media: "Medical pregnancy termination through teleconference is one of the most appropriate medical conditions you can use this for because you don't have to examine the patient," he said.
"It will also mean women who might have felt intimidated going into an abortion clinic don't have to."
The woman just call the service's toll-free number –1800 180 880 – and have a local clinic do a blood test and ultrasound.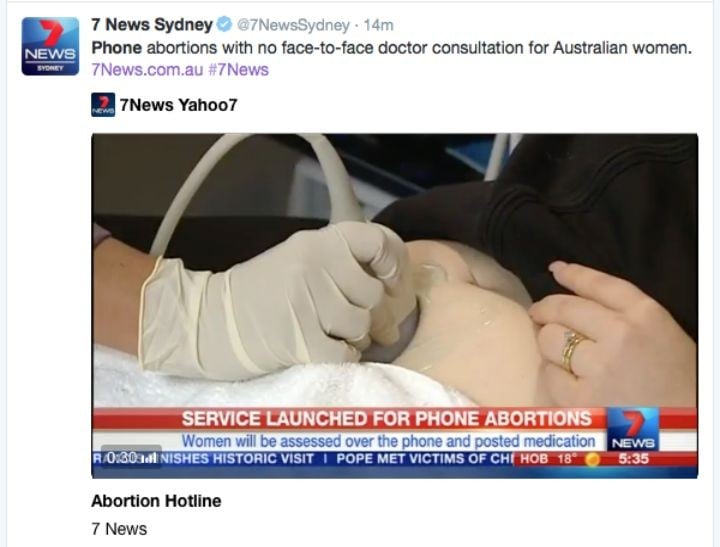 In NSW, a psychological assessment, required by law, would also be done over the phone. The women would then be posted RU486, prophylactic antibiotics, painkillers and anti-nausea drugs, all at a cost of $250.
Reproductive Choice Australia co-president Jenny Ejlak told Fairfax Media that this will provide a big difference, as many GP's were reluctant to diagnose RU486.
"It will provide access to medical termination in a lot of parts of the country where it's not available at all, but it will also provide an option for women that is probably going to be a lot cheaper than the other clinics."
But she said it was unfortunate that women still had to pay high fees for medical termination, when the medications themselves cost very little.
"For a lot of women, students, people living on unemployment benefits or the disability pension, $250 is a significant amount of money," she said.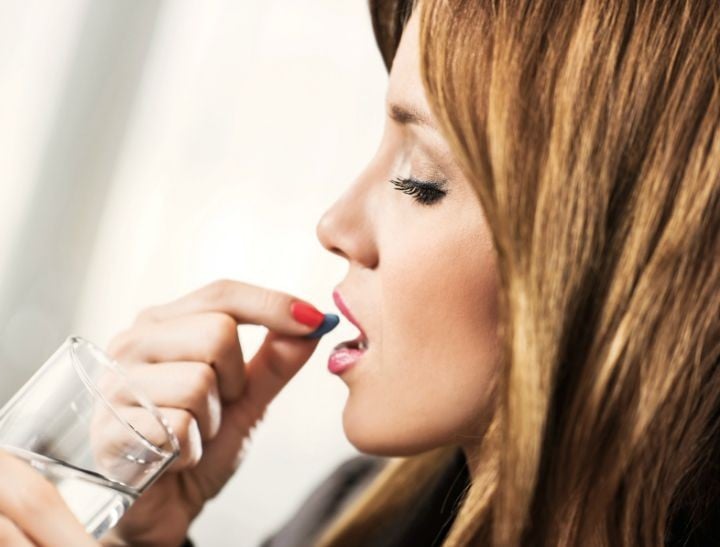 RU486 is used globally as an abortion drug in over 49 countries by millions of women.
It made headlines in 2010 when an Australian woman died after taking the drug and developed an infection, although the Medical Journal of Australia wrote after the death that it was overall a "safe and effective way for Australian women to terminate unwanted pregnancies." It has an accuracy rate of over 96.5 per cent.
The Tabbot Foundation said that they would provide follow-up blood tests to ensure the embryo and pregnancy tissue had been expelled. 
"We won't discharge the patient until we are happy with the end result."