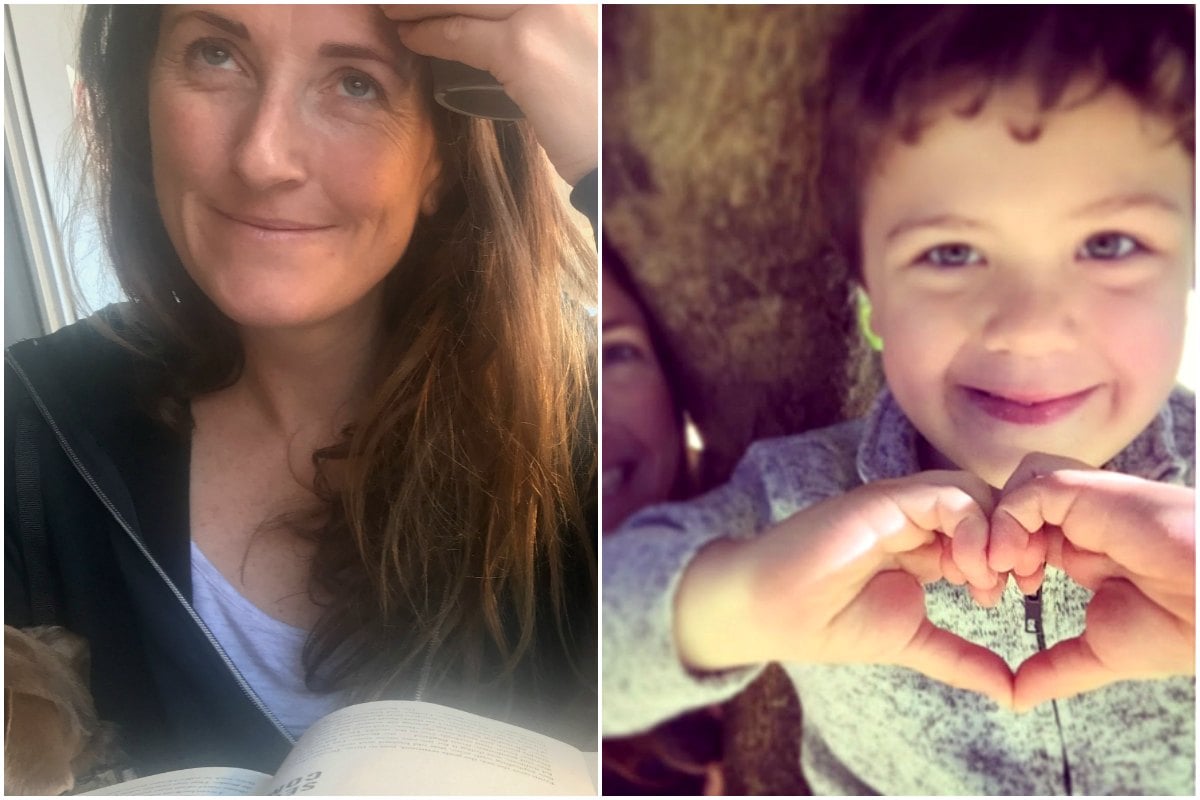 When I was 32 years old, and already the mother of one extraordinary little boy, I accidentally fell pregnant. I was in the 'death rattle' phase of a relationship with a man, who was also not the father of my first child.
I am all too aware that out of context this makes me sound promiscuous and irresponsible. Perhaps I was the latter, but I was never the former. So let me offer some context — something that appears to have been completely lacking from the recent NSW abortion bill debate.
Jessie Stephens attempts to explain abortion to 'Uncle Barnaby'. Post continues below.
I had a child with my partner of nine years and husband of five. Sadly, we separated when our little boy was less than 12 months old. I spent the next 18 months or so getting back on my feet -  adjusting to being a single working parent and living interstate from my family with very little day-to-day emotional support. My ex-husband was  -  and still is  –  incredibly involved in his son's life and we work together as a team to support one another practically. But on an emotional level, in those early weeks and months, I was very much alone.
It was a long time before I felt up to dating again. I wasn't interested after my marriage breakdown, and my son was my number one priority. He still is. But after the urging of friends and family to "get back out there," I decided to give it a go.
Shortly thereafter I met a lovely man, and we started dating. It all moved pretty fast and after about nine months the cracks started to show. Yet out of fear of being alone and taking on the total emotional labour of life by myself again, I persevered in the relationship when I should have walked away. What ended up happening was an unwanted and unplanned pregnancy with a man I did not want to spend my life with. And before anyone harps up with the argument about it being 'his baby too'  – we were absolutely on the same page. This is not a question of women overruling men when it comes to significant reproductive decisions.
And so I was faced with the most difficult decision of my life. I had separated from my husband before I had the chance to give my son a sibling — something that still to this day is a source of enormous grief. I was also in my early 30s and facing the prospect of dipping fertility in the coming years. Perhaps this was my best chance to have another baby… But I could not, looking at the practicalities of the situation, make that decision.