Plenty of parents decide to go all out when planning their child's first birthday.
And blogger Abby Gilmore appears to be no different, unveiling a cake that would be more at home at a wedding than her daughter Arlo Lauren's party.
(By that we mean it is freaking spectacular and we are very, very jealous.)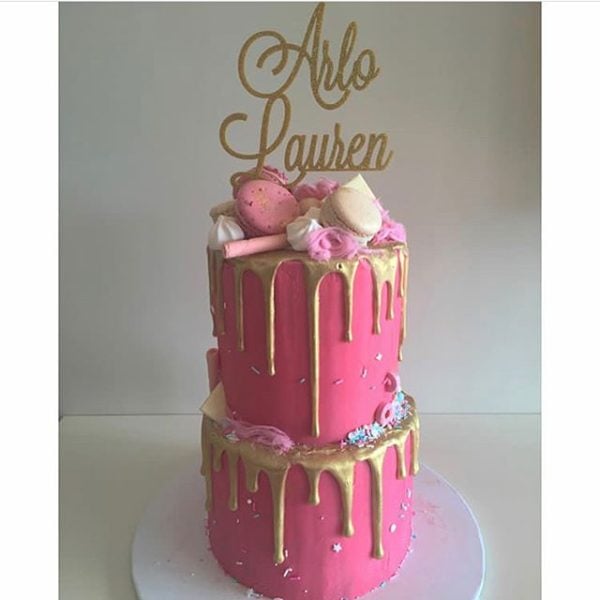 With its hot pink layers, gold drip icing and macaroon topping we can see why the former partner to AFL player Jake Stringer said she fell in love with the cake, designed by 20-year-old A Sprinkle On Top baker Bridget.
The 23-year-old said spotting a creation of the home-baker made the decision of whether to bake her own cake a simple one.
"I was absolutely in LOVE with this fine piece of cake the moment I locked eyes on it."
Listen: Cake can be a powerful tool for good.