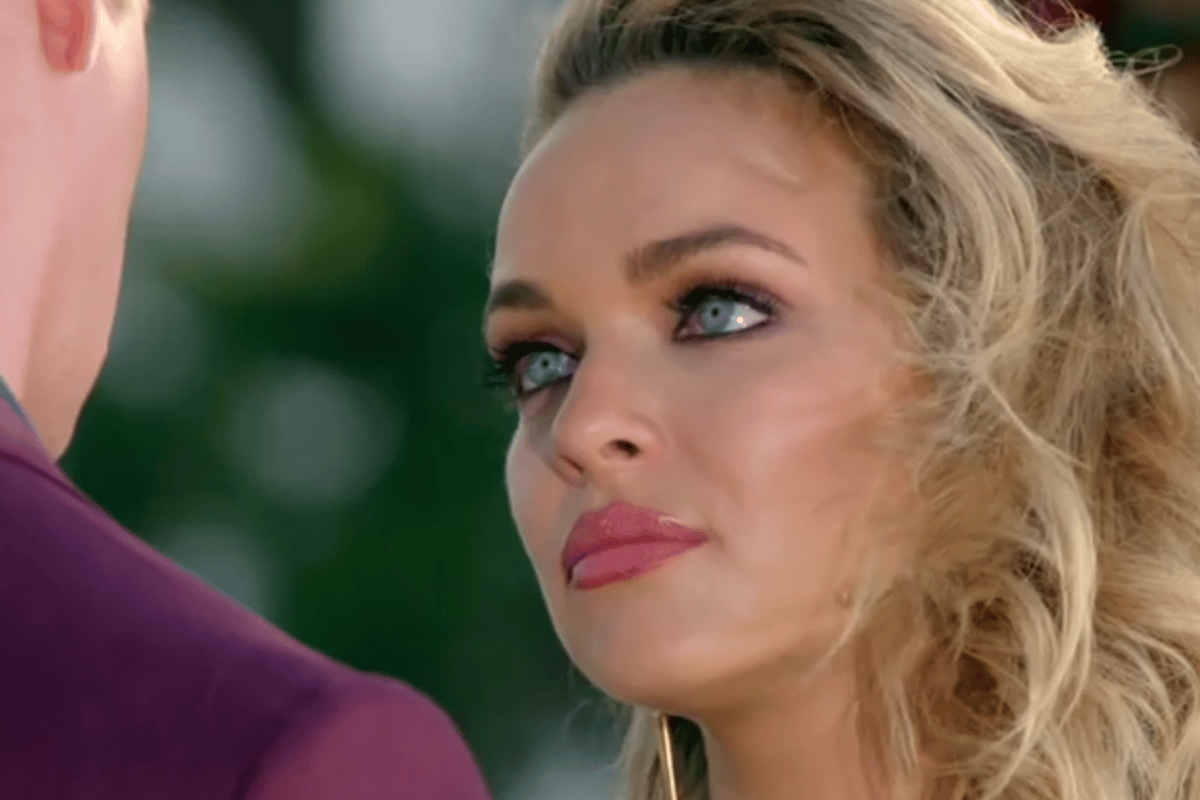 1. 'He said it off camera.' There's a reason Abbie was so confident Matt was going to choose her on The Bachelor.
Exactly one week ago today, the nation watched Abbie Chatfield get dumped by Matt Agnew in the incredibly intense season finale of The Bachelor. 
And now it seems we know the reason why Abbie was so confident that Matt was going to pick her in the end.
After Osher pulled that sneaky camera prank on us, we saw a blindsided Abbie get noticeably upset after Matt told her his heart belonged to someone else.
"Wait – wait, so you lied?" Abbie said as she let go of his hands.  "You should have sent me home weeks ago."
Since the finale aired, Abbie has still been questioning why she was kept around until the very end, especially after the things Matt told her.
"Some things he said to me were also pretty intense, like on and off camera," Abbie told news.com.au. "That was why I was like, 'You should have sent me home earlier, you shouldn't have brought me here'. Everything he was saying to me was sweet nothings."
"I understand that he had a decision to make, but I just wish that he'd toned it back at the end. Because I have a feeling he would have known for a few weeks what he was going to do," she added.
Abbie echoed the sentiments from her previous Instagram post, and described the moment she found out as a "complete and utter shock."
Abbie also revealed that after telling Matt she loved him for the first time, Matt told her something that never made it to air.